The announcement that Insomniac's 5th Annual EDMbiz Conference & Expo was going to be held at Caesar's Palace on June 14-16 and no longer at the Cosmopolitan was exciting to hear. I would assume the larger location at Caesar's is a good sign of an increased amount of attendees. New guests include a wide range of industry leaders, journalists. artists and professionals in the dance music industry. If names ranging from Armin van Buuren and Markus Schulz to Marshmello and Jauz, with industry leaders like Pasquale Rotella thrown in the mix didn't excite you, I'm not sure what would.
Check the full list of EDMbiz Speakers and Scheduling HERE!
I had attended EDMbiz 2015 along with my trusty pen and notebook. I hurried up to the front row seats for the panels each day and was networking with those sitting in the same vicinity. I really noticed how the people in the first 3-4 rows were busy mingling while others behind just watched. My intention with going to this event was just that, to network and gain some insight on the dance music industry. I was surrounded by others that were passionate about our beloved scene; some already had a vested interest and others were there simply looking to see if there's a place for them.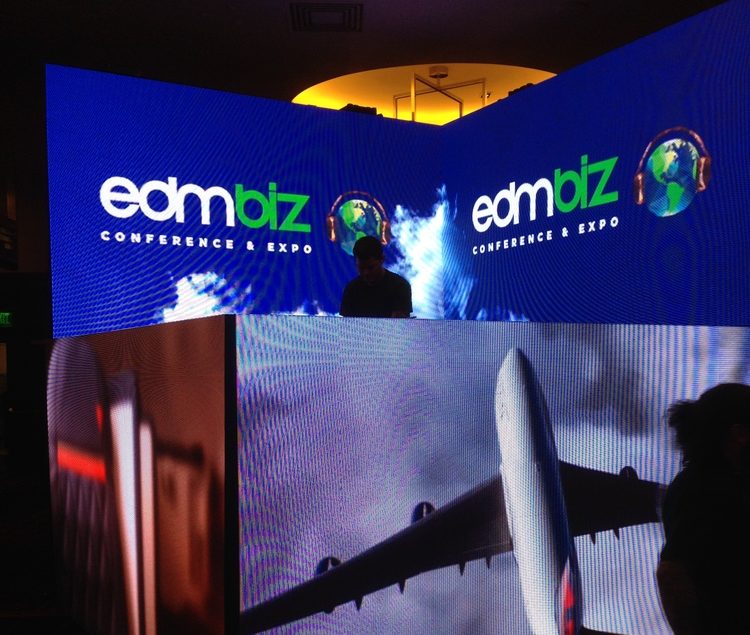 Many people had flown in from places far and wide to attend this event and from what I gathered by the end, had left with a much broader understanding of all the things going on behind the scenes. We had the chance to listen to journalists debate, leaders give us rich history of how far the industry has come, artists on how to break out, technology firms speak about the future and business moguls share their advice on start-ups.
Tatiana Simonian, Vice-President of Branded Music: Nielsen, gave attendees stats based on millennial behavior related to the dance music movement. Maren Steiner, the director of Health and Safety for Insomniac shared all the types of preparations that the company must take to keep event attendees safe. Tony Hsieh, founder of Zappos gave spectators a great glimpse of all the development going on downtown Vegas/off the strip, Zappos' growth and a special invite to attendees to his networking event held after the conference at his downtown trailer park. I attended this event the first night and had a great time meeting many people including Tony, which was great because I got my copy of the book signed that he wrote, "Delivering Happiness". In a nutshell, this event was really one for the books for me and if I were returning to EDC this year, I definitely would have attended again.
For those attending EDMbiz 2016 here are some pointers:
Bring along business cards, a notebook and a pen.
Arrive on time in the morning if you want a good spot front and center for the panels. I sat here each day and left my notebook any time I needed to take a break.
Do your own research of each of the guests and jot down some questions in advance that you may have for each of them. Some of the panels will allow a Q&A afterwards.
Don't let any stiffs stop you from getting what you want out of this event… put on a smile and approach people, you are all there because you love dance music.
As all networking events go, I would recommend that you dress well, and do carry a sweater as I do remember feeling a little chilly from the A/C during some of the panels.
They did serve a buffet style lunch on both days last year so I think you will be okay for lunch this year as well.
Some of the panels that I was most anticipating didn't seem to meet my expectations whereas others that I wasn't expecting much of, blew me away.
Pasquale stuck around after his panel discussion last year and those who went to get their lunch first didn't get to meet him. If you hope to meet him get in line off the hop.
I spoke with Oliver Heldens and you may have a chance to meet the artists who are speaking as well if you catch them.
Become friends with any of the journalists that may be there, they have some great insight and can potentially help you in the future.
If you are attending the nightclub or pool parties that are free with the purchase of the EDMbiz badge, make sure to get there by the cut-off time.
Enjoy yourself, as this is a legitimate and well-run event that is hosted only once a year!
Last but not least, say hello to Armin for me 🙂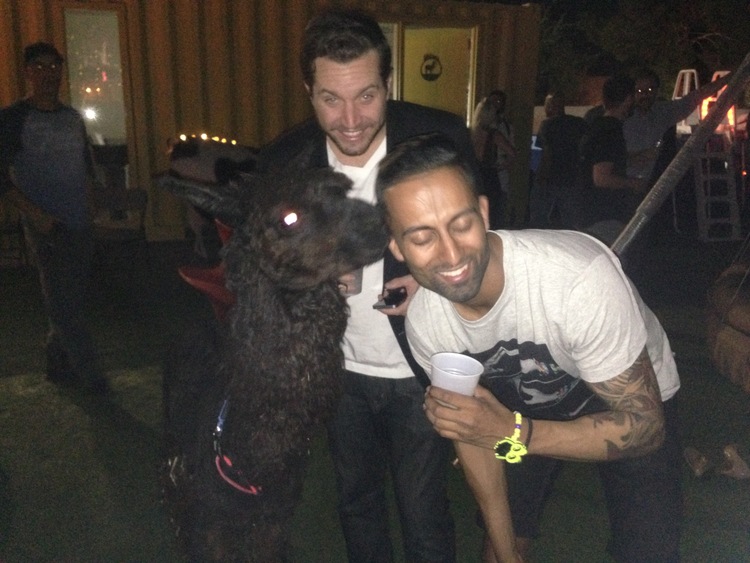 Have a great time at EDMbiz 2016!
---
Connect with EDMbiz 2016 on Social Media: