Judge Jules has been pumping out some of the most iconic progressive house, techno, and trance tracks that exist over the past two decades. His timeless ability to create works of art that pump up every single type of crowd is incredible. His new release, "Eat You Up" is certainly no exception. Judge Jules' new track is, simply put, awesome. I heard it for the first time as I was getting out of bed on a work day. Usually, I'm groggy and ready to go back to bed…but after hearing 'Eat You Up', I felt ready for just about anything!
This track will lure you in with its steadily growing beat and overtones as the lyrics get you ready to jump around and dance. There's no doubt in my mind that this song will be a main stage festival hit!
Ready? Listen to "Eat You Up" by Judge Jules here:
As you can tell, this progressive house sound is fun, full of energy, and the perfect addition to just about any playlist! 'Eat You Up' is reflective of true Judge Jules techno style while bringing in more contemporary sounds. The track has elements of early 90s trance with the forward momentum of today's mainstage hits. It's a unique and fun track that will leave you hanging on the edge and ready for more!
If anything, 'Eat You Up' is a mirror for the energy that Judge Jules has been emitting the past six months. He's already crossed off countless shows and performances of his list and is preparing for his 16th year of Judgement at Ibiza this year! It's one thing to be a DJ/producer for 20 years. It's an entirely different thing to consistently create fist bumping, feet thumping beats that never disappoint, run an incredible radio show, and tour the world leaving epic dance parties in your wake! Is there anything that The Judge can't do?!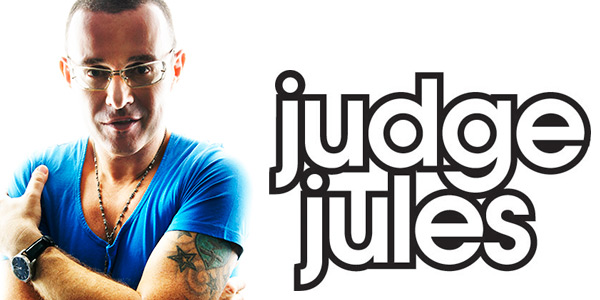 ---
Follow Judge Jules on Social Media: