Joel Zimmerman, aka deadmau5, is nothing short of a powerhouse. This legend has defined some of the most influential sounds the past decade has experienced and shows no signs of slowing down yet. In fact, Deadmau5 just recently came out with a new instrumental single that is already proving to be yet another masterpiece. His new track, "Snowcone", is his first official single release since 2014 and fans simply can't get enough. Personally, learning that deadmau5 had come out with a brand new release was like waking up to Christmas morning. This artist was a key player in my reintroduction to EDM and was one that continued to amaze me over the past few years with his brilliant nuances.  "Snowcone," which debuted on deadmau5's mau5trap Beats 1 radio show, was no different. It's beautiful, melodic, and the perfect way to start your day.
Listen to "Snowcone" by deadmau5 on YouTube:
The track is downtempo, chill, and wonderfully indicative of deadmau5's brilliant instinct. I, for one, can't wait to see what he comes up with next!
As if electronic music production wasn't enough, deadmau5 has also been busy on the service side of things. He just launched an awesome fundraising initiative in support of Urban Fitness 911 – a non-profit organization that was created to address the disparity of academic skills, health, and fitness among teens and young adults in low income communities. It's starting off in Los Angeles and hoping to move to other large cities where health, wellness, and growth are serious issues that kids are facing daily. To support deadmau5 and his fundraising efforts, you can donate at crowdrise.com/deadmau5 and be entered to win a VIP trip to Firefly Music Festival to watch the legend himself perform from side stage!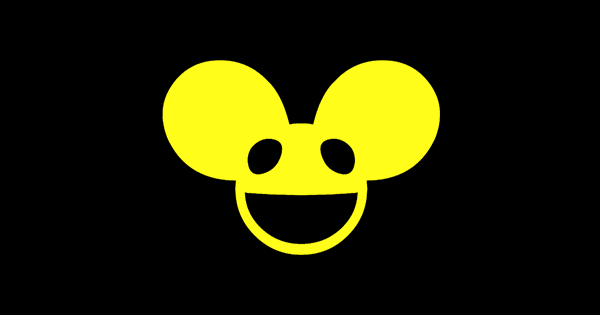 Can't wait to see deadmau5? Check him out live this summer:
| | | | |
| --- | --- | --- | --- |
| DATE |   | CITY | VENUE |
| Fri | 6/4 | Cincinnati, OH | Bunbury Music Festival |
| Sun | 6/5 | Houston, TX | Free Press Summer Festival |
| Fri | 6/10 | Chicago, IL | Spring Awakening |
| Thu | 6/16 | Woodlands of Dover | Firefly Music Festival |
| Thu | 7/30 | Toronto, ON | Veld |
He is a chart topper, a Grammy-nominated artist, a Rolling Stone cover artist, a humanitarian, and an inspiration. 2016 is looking bright for this superstar!
---
Love deadmau5 just as much as I do? Follow him on Social Media: