Catching electronic artists in Hawaii is not always the easiest. What Hawaii lacks in size and quantity of shows, they make up for in vibes. The islands have a very close-knit rave community full of some great local DJs and interesting venues. As the rise of electronic music spread throughout the mainland many artists began to trickle into the islands to show off their best, and maybe take a few days off as well. Enter The Republik, a venue that has now catered to a wide array of artists from different places, backgrounds, and genres. Artists ranging from Arty and Deorro to Mija and Datsik have graced the venue, but this weekend all eyes were set on a duo out of Texas, Tritonal.
Tritonal has been on the rise since 2011 and seems to have no plans on stopping anytime soon. Originally known for their trance sound, the duo has transitioned into other genres since while still bringing the same vibe to their sets. Having a massive following has allowed for Tritonal to embark on huge tours and the best is yet to com You can catch them at their residency at Marquee Las Vegas, or at a wide variety of shows around the US throughout festival season.
I caught up with Chad and Dave before their show to chat, check it out!
---
Are you excited for the show tonight?
Dave: Yeah, this is our second time playing Republik, the first time we ever played Hawaii was Pipeline a long time ago.
Chad: How many shows is this now?
D: Is this our fifth or sixth?
C: Yeah we've been to Hawaii a lot its great we love it.
I saw you guys went to check out North Shore today too?
C: Yeah, we've been a few times and we like to go because obviously it's an awesome beach.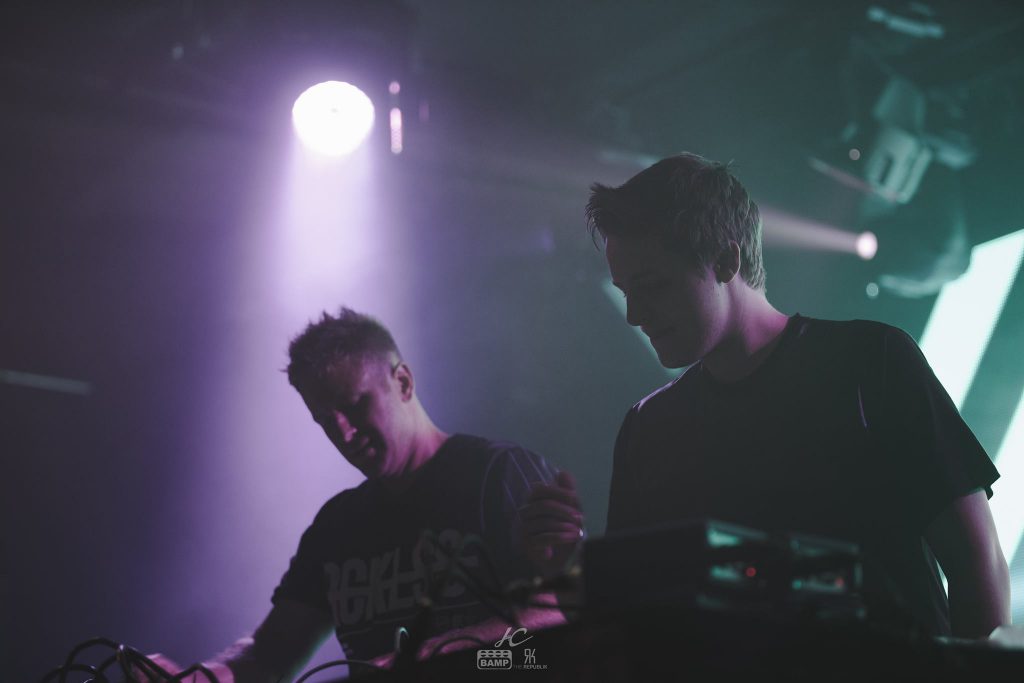 What has been your favorite show so far this year?
C: This year, that's tricky, this year we've had so many good ones already.
D: I mean we've had a handful of great shows this year so far. The kickoff in of our "Dimensions" residency in Vegas was a highlight.
C: Something Wonderful was probably my favorite so far..
D: Yeah that one was great!
C: We're from Austin so we have a good fan base in Texas.
Do you enjoy playing "Rewind" or "Blackout" more live at this point?
C: Of course we love both of them. "Blackout" is more of a song, but from a live perspective "Rewind" hits harder because it was built for that. I think as "Blackout" continues to grow it will get bigger and bigger. With our vocal tracks, we've found that it takes a little while before they really take foot in our sets. It has given the current fan base and even new fans time to learn and love the record. Whereas with the club records they are instantaneously gratifying live but after six months they seem to be getting a little old, if that makes sense.
Stream Tritonal – Blackout on SoundCloud:
How do you feel about the current electronic music scene?
D: We talk about it every day, we're in the studio all the time. We feel like there's a constant change that's happening, even now over the summer it will be changing. So I think now is the time to just be an artist and do what feels natural, and not just stay in one area.
C: Its shifting, but we're blessed. At the end of the day we get to tour around the world and make money doing what we love, so from that standpoint it's awesome.
You also renewed your residency at Marquee Las Vegas recently as well right?
C: Yeah, I think this is our third year as a resident. We love the team there, they've become some of our really good friends. Marquee is awesome because it gives you place to go every six weeks where you play in a great club with a state of the art LED wall and sound system. You can really test out new records because you play long sets and it's a Vegas crowd, so it's always a different crowd. I mean, you're always going to have fans there too, but it's mainly people who are in Vegas because its Marquee and it's the place to go. So it's an interesting place to play because of that.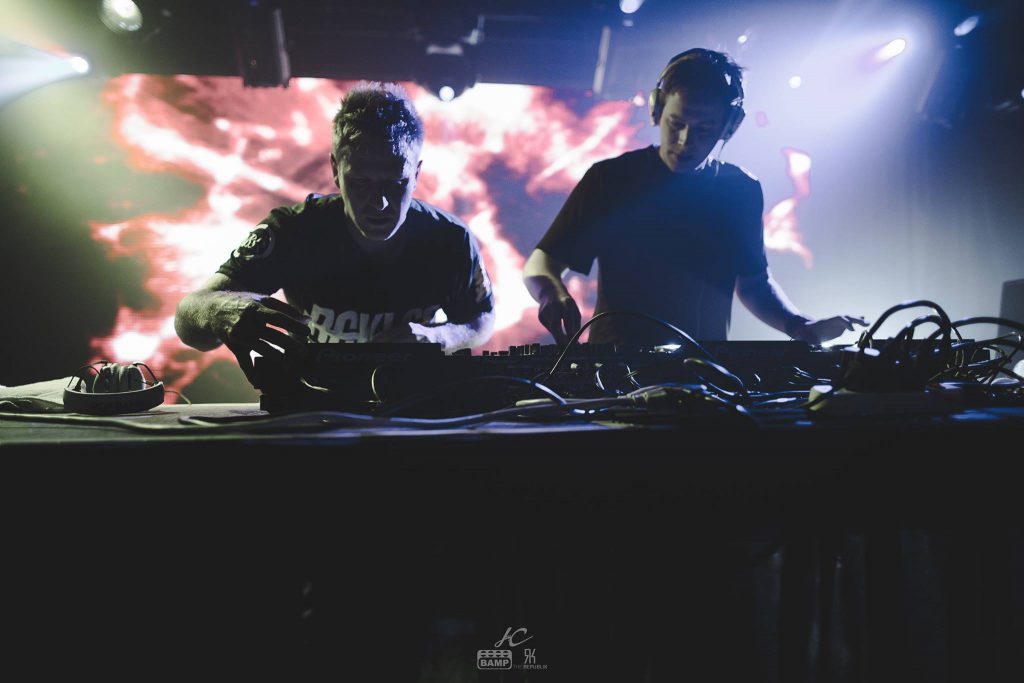 How do you feel you have grown or changed since doing Tritonia?
D: That show has actually helped us out so much. It originally started as an older show which was 'Air Up There' and then we used that show to filter out which tracks are cool or tracks that are "oh okay this could be something." We use it as a filtering process and it's a double whammy. It caters to our fans and its overall a quality show we want to deliver.
C: The show is on four times a week on BPM on Sirius XM and we can talk or play anything we want, it's great.
Do you have any recent collaborations coming out on the horizon?
C: We're actually not at liberty to say, however we can say we were just hit up by Ellie Goulding to remix her single "Army." We have a whole album full of collaborations that we've been working on for two years. Also, we are just about to drop our fifth single, have our sixth single out in July and hopefully have the album out in August.
---
Follow Tritonal on Social Media:
Website | Facebook | Twitter | Instagram | SoundCloud | YouTube