You know you're onto something good if legendary 
deadmau5
himself points a finger at you. It shows you've proven yourself in a way, markedly shown that you're made up of raw talent, that you're paving the way for something deeper, darker, and more innovative in the electronic music world. Well, 
Matt Lange
is exactly that. Hand chosen for his unique artistry on the choosy
mau5trap
label, Matt Lange is bringing it. All he needed was a few days in the mau5trap studio to come up with '
Patchwork
,' a seven-song EP that's a masterpiece of thematic techno and melodic modular production.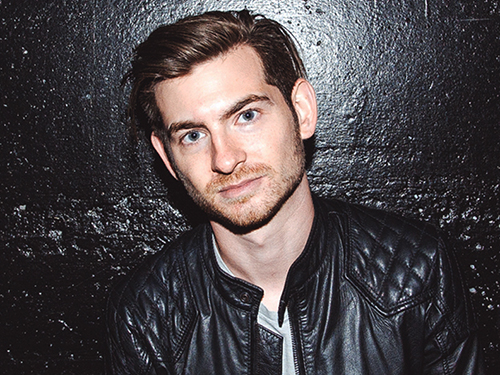 'Patchwork' follows Matt Lange's 2015 album debut, Ephemera, which was a collection of fun, deep synth-driven originals and vocal themes. 'Patchwork' showcases Matt Lange's creativity as he explores genre-defying elements that are starting to define his work. This album has me immediately feeling like I'm in the underground scene, with all of the mastery of festival main stage tracks. Simply put, its beautiful! Listening to 'Patchwork' has me on an emotional journey through urban and dark depths with bouncy tones like a beautiful tapestry woven by techno versions of Massive Attack, Linkin Park, and Radiohead. I like the motion picture sound-track worthy sound of "Tempi Disarming," the EP's intro track as well as haunting vocals of "Empty Walls" that truly showcases Matt Lange's vulnerable side. I'm reminded of both my angsty teenage years listening to metal bands as well as my intro into trance and house music. Truly, 'Patchwork' is the work of genius!
Stream Matt Lange – 'Patchwork' EP on SoundCloud:
You can purchase or stream the 'Patchwork' EP HERE!
 After listening to this glimpse of musical leadership, I honestly can't wait to see where Matt Lange will take us this year! His work is innovative and unlike anything else that's coming out on the market. I was honestly blown away by 'Patchwork' — a completely brilliant showcase of artistic emotion captured into innovative and beautiful sounds.
---
Follow Matt Lange on Social Media: