On May 12, 2016, thousands of dedicated Above & Beyond fans from all over the world will make their way through the doors of the Chicago Theater for the US start of round 2 of the highly anticipated acoustic series. The tour began last week at the Church of St John's in Hackney on April 28, then heads to London's prestigious Royal Albert Hall on May 5 via stops in Manchester and Utrecht, with the U.S. leg of the tour kicking off in Chicago on May 12. This acoustic tour will make its way to eleven iconic concert venues including Sydney Opera House, The Hollywood Bowl, Berkeley, CA's Greek Theater, and Toronto's Massey Hall! 90% of tickets are already sold out with the Hollywood Bowl show on May 28th already being sold out! If that's not enough, with the tour comes some great album news as well! This album will feature orchestral reworking of some incredibly popular Above & Beyond tracks including "We are All We Need" and my personal favorite, "Blue Sky Action"! Their new studio album along with their epic acoustic tour is anticipated to make history!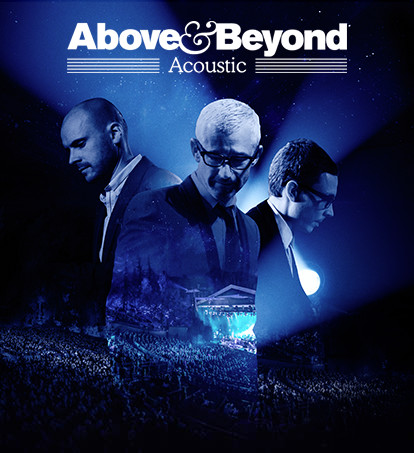 Get your Above & Beyond Acoustic tickets HERE!
Above & Beyond's Acoustic II Tour Dates:
Sun 5/1 Manchester, Albert Hall
Tue 5/3 Utrecht, Tivoli Vredenburg
Thu 5/5 London, Royal Albert Hall
Weds 5/11, Thurs 5/12 Chicago, Chicago Theater
Sat 5/14, Sun 5/15 Toronto, Massey Hall
Tues 5/17 Boston, The Wang
Fri 5/20, Sat 5/21, Sun 5/22 New York, Beacon Theater
Thurs 5/26, Fri 5/27 Berkeley, CA, Greek Theater
Sat 5/28 Los Angeles, Hollywood Bowl
Tues 5/31 Honolulu, Waikiki Shell
Mon 6/6 Sydney, Sydney Opera House
---
The Acoustic II Tour Vocalists:
Now let's talk about the music that will be served up during these epic events. Recently it has been revealed that vocalists Zoe Johnston, Justine Suissa, Natalie Holmes, and Cobi will be leading each evening, belting out the tunes that Above & Beyond fans hold dear to their hearts.  Above & Beyond commented: "We're super excited to have our good friends Justine and Zoë on board for these special shows and it'll be a rare treat for our fans to see them perform together. Cobi and Natalie really blew us away with the quality of their voices and we can't wait to introduce them to you all." Now let's get to know a little bit about each of these stunning performers: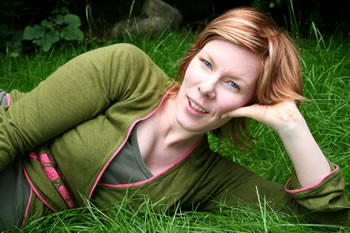 Zoe Johnston is a name that is very familiar if you are an Above & Beyond fan. She is a British singer-songwriter who has recorded with Faithless, Bent and Delirium and released a solo album, 'Happenstances' in 2006. But most recently, Zoe has worked with Above & Beyond on their albums. In fact, she has made her mark on all three Above & Beyond artist albums and has even co-wrote hits like "Good For Me" , "Love Is Not Enough", "You Got To Go" and "We Are All We Need". Yes, she is synonymous with the guys and it is going to be an absolute treat to have her incredible voice leading a night of musical perfection!
Justine Suissa can be refereed to as one of dance musics most beloved voices. She was a member of OceanLab, the group that gave us "Clear Blue Water", "Satellite" and "On A Good Day", as well as studio album "Sirens of the Sea". She is also the voice on "Little Something" from Above & Beyond's "We Are All We Need" album. In 2016 she will continue to thrive when she breathes new life into the track, "Another Chance" on the Anjunabeats Volume 12 compilation.  She is the perfect addition to the acoustic lineup and will without a doubt bring the OceanLab vibes that she is known for.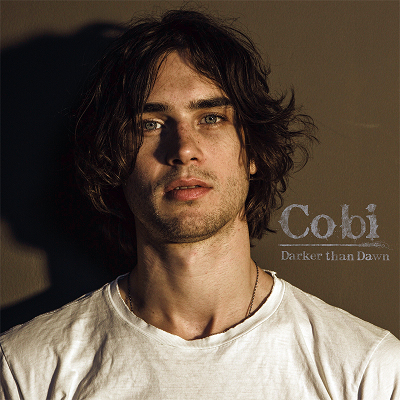 Cobi is a singer-songwriter born right here in the good ol' USA. Hailing from Minnesota, Cobi spreads the word of music with performances in which his voice, accompanied with his guitar, will take the audience through peaks and valleys. Recorded in his own Los Angeles studio, he is anticipated to make waves when his first single "Darker Than Dawn", is released later this year.  His resume' includes performing with the likes of Young The Giant, Cee Lo Green, All American Rejects, One Republic, and Beyonce! Pretty impressive and a great addition to the acoustic lineup!
Finally, Natalie Holmes comes to us from Bristol, UK and is already making her mark in the scene with 3 successful EP's, one of which hit top 10 on the iTunes singer/songwriter charts.  Her music has garnered the attention of pop culture guru Perez Hilton who promoted, "Safety Net" on his blog and has had her music attached to shows like "Made In Chelsea". She is an incredible pianist and a self-taught guitarist and claims to have been inspired by Ellie Goulding, Sara Bareilles, Bon Iver, and Gabrielle Aplin. Her angelic voice is one that will certainly light up the stage.
So there you have it!! The list of incredible vocalists that will conduct a night full of passion and feels and good vibes! Nights that will be much different from what you get at a typical Above & Beyond club event. No, this tour is special. This tour brings everything you love about Above & Beyond and enhances it by implementing live instruments and spectacular vocal performances. This tour is one in which Above & Beyond reveals the true musicians within them and the genius of the brand they have developed over the years. It's a tour that you don't want to miss.
---
Above & Beyond Acoustic Tour 2016: Vocalist Announcement Video:
---
Follow Above & Beyond on Social Media: