Hailing from Australia, Wax Motif is often seen as moving fast behind the decks and has perfected the art of keeping a crowd dancing all night. Recently, he released his remix of Tommy Trash's "Body Movin" and his very own 'True Joy' EP. You can usually find him wherever Mad Decent has a strong show of force, and his name is a mainstay for HARD events. Whether he is spinning at CRSSD Festival or on Holy Ship, his sets are always something that tend to top our lists. We caught up with this G-House pioneer to talk about new music, his evolution as an artist and more!
Stream Wax Motif – True Joy EP on SoundCloud:
https://soundcloud.com/waxmotif/sets/wax-motif-true-joy-ep-mad
---
You recently posted online that you were in the studio, is there anything you'd like to say in regards to new music?
Just been grinding everyday pretty much now that I'm back in LA.  Getting back into the studio head zone and trying to push things to the next level.
How have you changed or evolved as an artist since the Conga Junk EP?
Just learning and getting better the whole time. Never stop learning basically.
What was your favorite fan experience during Miami Music Week?
Probably the 4am turn up we had a Nikki Beach when I was expecting the club to be empty. Turns out there was still a lot of people there ready to rage.
You frequently play various shows and events with Hard Events, what do you like most about working with them?
HARD is dope! They're music lineup has always been really diverse from techno to rap. They've got a real family vibe too.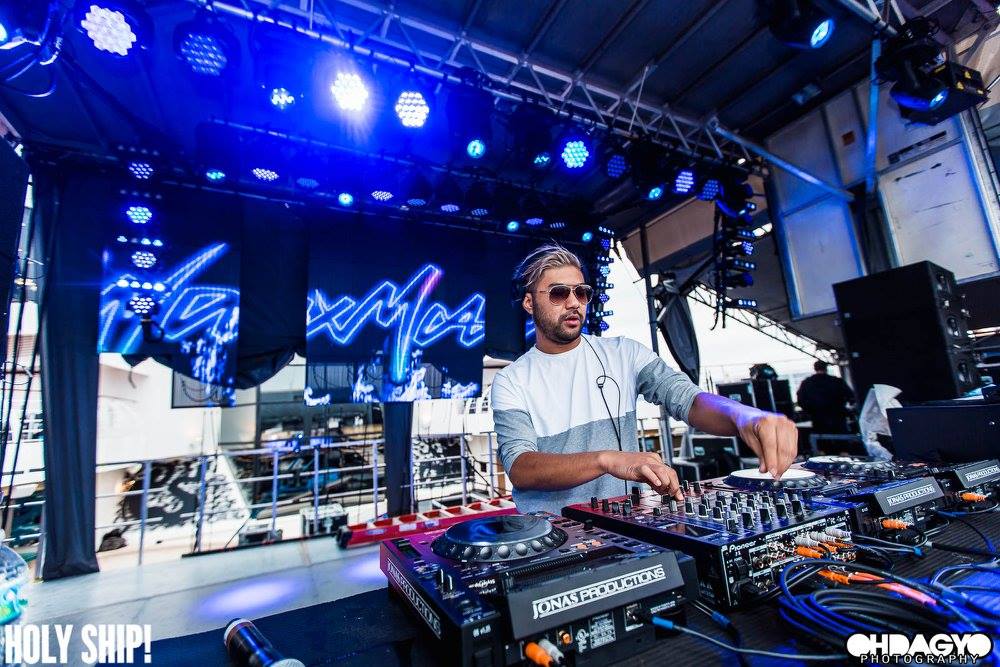 Are there any moments on Holy Ship that stick out as unique or special?
The mega b2b with Valentino Khan, Tommy Trash, GTA, Snails, Wiwek & Slumberjack.
You're a pioneer of the G-House movement, where do you see that genre going in 2016?
Everything is morphing now.  It'll just be different producers taking it their own way or splicing in influences from another sound.  Its cool, everyone trying to be unique right now.
You collaborated recently with Destructo, are there any collaborations with other artists on the horizon?
Yeah we have a couple more on his EP which we're wrapping up now.  Been working on some stuff with Vindata and GTA too.
https://soundcloud.com/destructohard/beatdown
How would you compare the music scene in the United States versus Australia?
I'm not sure really, there used to feel like there was way more of a different between the two. There are still subtle ones but now with the internet its more like one big playing field.
If you could be a pizza topping what topping are you?
BBQ Chicken
---
Follow Wax Motif on Social Media:
Website | Facebook | Twitter | SoundCloud