American songwriter, producer and DJ John Borger, more famously known as Borgeous, announced that is teamed up with Armada Music to launch his own record label called Geousus Records.  His debut artist album is set to be released on his newly found label later this summer and is titled "13." The album features collaborations with rappers Lil John, Sean Paul and Fatman Scoop, and fellow DJ Ashley Wallbridge, among others.
The first single from the album, "Ride It" featuring Jamaican superstar Sean Paul, will be released on Friday, May 13. Listen to "Ride It" here.
Stream More Borgeous on SoundCloud:
Borgeous on the launch of Geousus Records:
"Something that people don't know about me is that I am half Jamaican on my mother's side.   So for 'Ride It,' it was really cool to work on a song with Sean Paul who is one of the top Jamaican artists.  It's the first track from '13' people are getting to hear."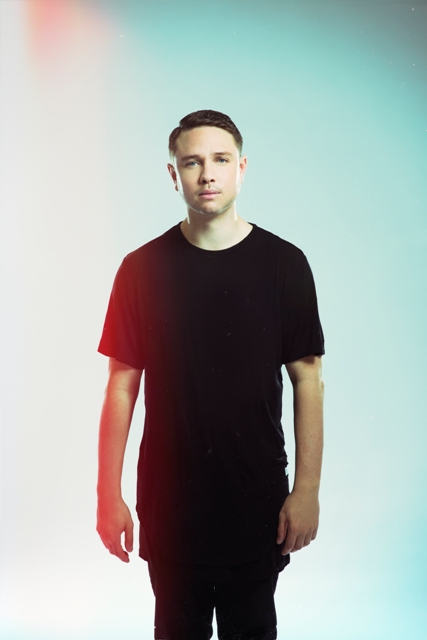 About Borgeous:
For the last three years, American songwriter, producer and DJ BORGEOUS (John Borger) has had an astronomical rise to fame.  The LA and Las Vegas-based platinum recording artist is quickly making waves in the scene and has already accomplished three Billboard Dance Radio Top 10's, three Beatport #1's and a #1 on the iTunes Dancechart in 15 different countries. His keen ear and innate talent to produce a provocative, textured sound have made people take notice.  His biggest hit to-date "Tsunami" is exactly as its title suggests as the hit single wrecked bars, clubs, festival stages and radio stations around the world, gaining BORGEOUS international acclaim. It reached #1 on iTunes in 15 different countries, #1 on Beatport, received an EMPO Award for 'Track of the Year' and was nominated for a Juno Award 'Best Dance Recording of the Year.' In 2014, he reached the Top 10 on Billboard's Dance Radio chart twice with "Invincible" and "Wildfire." "Invincible" also became the #2 song of 2014 on SiriusXM's BPM Radio, with "Wildfire" behind at #14.   Further–BORGEOUS exceeded expectations with his 2015 releases "Souls," "Sins," "Yesterday" with Zaeden, "This Could Be Love," "They Don't Know Us," "Big Bang" (Life in Color's 2015 anthem), his ever-so-beautiful JUNO-nominated original"Zero Gravity" with LIGHTS that went #5 on iTunes Dance Charts in Canada and his collab with Wiz Khalifa, Waka Flocka & DJ Whoo Kid "Toast," just to name a few.   Look for more exciting releases and BORGEOUS' highly-anticipated debut artist album 13 in 2016.
---
Follow the Bourgeous on Social Media:
Website | Facebook | Twitter | SoundCloud | Instagram | YouTube