Sir. Roscoe, aka Justin Weaver, hails from Pasadena California. Bringing a San Francisco/NorCal vibe to his music, he produces genres ranging from G-House to Techno. You can catch him spinning at many major venues in Los Angeles or the hottest underground nightclubs in San Francisco or New York. Justin began learning how to DJ in 2008 at the age of 16, it wasn't until 2010 that he realized it was something he wanted to pursue full time. Coming off a very successful year, he realized he wanted to take his talents to the next level. He left Southern California to attend the Art Institute of San Francisco where he learned the essentials of music production and picked up on his San Francisco bounce.
Most recently, he released a track titled "Return of the Funky Heroes", on Popgang Records. The track is an ode to everything that goes down at 4am in the underground and brings some proper techno vibes along with it. The track is available for streaming on SoundCloud or available for purchase on Beatport!
Check out EDMID Guest Mix 016 || Sir. Roscoe on Mixcloud:
---
What was your inspiration in becoming a DJ?
It was in 8th grade, my neighbor Bruce actually. He used to DJ all the cool parties in my neighborhood. That's who got me inspired. After I learned how to mix I wanted to show all of my friends that I could make them dance. They are so awesome to watch, plus I never had any dance moves myself.
Having a specific "sound" is important in the EDM world. What would you describe your sound as?
To describe my sound would be like describing myself…Deep, Simply, & Funky!
If you could play a b2b set with any artist, who would it be and why?
If I could do a b2b with anybody it would definitely be Carl Craig, Stacy Pullen, and Richie Hawtin. They bring so much to the table, staying true to their roots and being very creative with the way they mix!
Do you have a favorite event that you've been able to play?
My favorite events that I have played: Minimal Sessions (Los Angeles), Techno Taco Tuesday (Las Vegas), Secret Dish Disco (Riverside), and TeslatomiK (Long Beach)! It's been amazing to see the growth of house/techno taking off on the West Coast. These places definitely bring people who are searching for more in music. Also, its all about the vibes and these places bring the best. It's always a great time to play here.
What about the Electronic Music Scene specifically speaks to you?
The way I'm able to express my individuality and creativity in ways I wouldn't be able to otherwise.
If you could pick 3 artists to listen to for the rest of your life, who would they be and why?
This is a tough question, I have so many…but I would choose Mac Dre, the Gorillaz, and Plastikman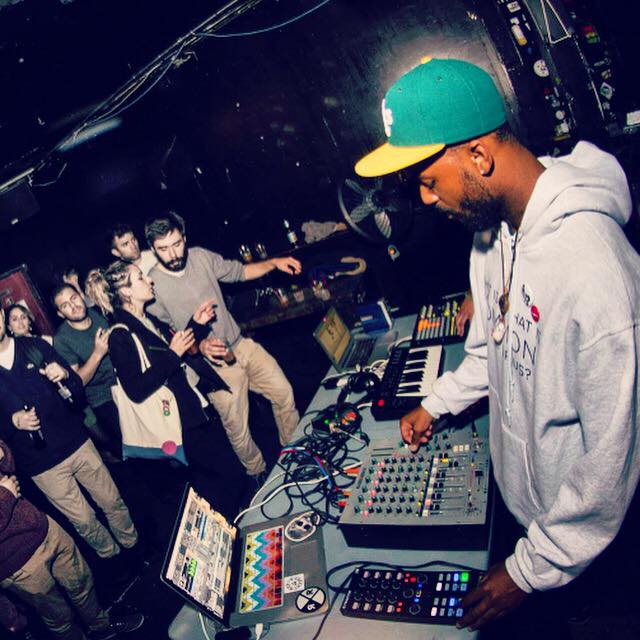 Which artist was your introduction to Electronic Music?
Deadmau5
What is your favorite event that you have attended?
Escape is my favorite festival. It's a special one for me because I love Halloween, I love Enter., and it reminds me of my good friend Andrew Fang, RIP!
What is your favorite ice cream?
Chocolate Chip Cookie Dough!
---
Follow Sir. Roscoe on Social Media:
Facebook | Twitter | Instagram | SoundCloud | Beatport | Resident Advisor