The Futuristic Polar Bears have had an incredible few years. They're well known for their addicting progressive house sounds that they've released on Spinnin' Records, Revealed Recordings, Wall Recordings, Smash The House, and Armada and Harem…all in the 18 months alone. If that isn't amazingly impressive, I don't know what is! They're moving forward with awesome momentum and taking the entire world by storm. UK based Futuristic Polar Bears have played everywhere from Ibiza to Kazakhstan, leaving trails of high-energy progressive house magic in their wake. If that wasn't enough, these busy bears also run a cutting-edge Global Radio Show that has over a million listeners in 42 countries listening in every single week!
Having listened to Futuristic Polar Bears for a few years now, I couldn't quite believe that I would have the chance to interview this terrific trio! Ever dedicated to their world-wide fans, Luke, Rhys, and Fran took time out of their current India tour to answer questions and provide insight into the genius behind their mastery. Take a look!
---
The three of you are individually vital to the team. What brought you all together? How did you become a trio?
Fran: Myself and Luke met back in 2005 at a party in London and became good friends and worked with each other on different projects until 2011 when we decided to start the Polar Bears. Shortly after we met Rhys at a show in Wales and asked him to join us after we'd heard some of his productions in the car on the way to the club. He was the last piece to the puzzle and shortly after we got producing and made our 1st record Freakin alongside Jason Herd that got singed to the legendary Subliminal Records!
What brought you to producing and DJing? What inspired you?
Luke: I've always been interested in dance music thanks to having an older brother that used to play me the latest mix albums! My musical education started with playing drums at school and then went onto university where I learnt music production! I've always wanted to be a DJ from the age of 12 when I got my first pair of decks and then played my first gig in Ibiza age 16 🙂
Rhys: Same as Luke, I come from a musical background and am a classically trained pianist which obviously helps today piecing chords together and writing toplines!
Fran: I was inspired by the dance music scene in Ireland and started putting on raves and parties when I was 18! When I moved to London I took up music production and signed my first solo record to Fatboy Slim's label Skint!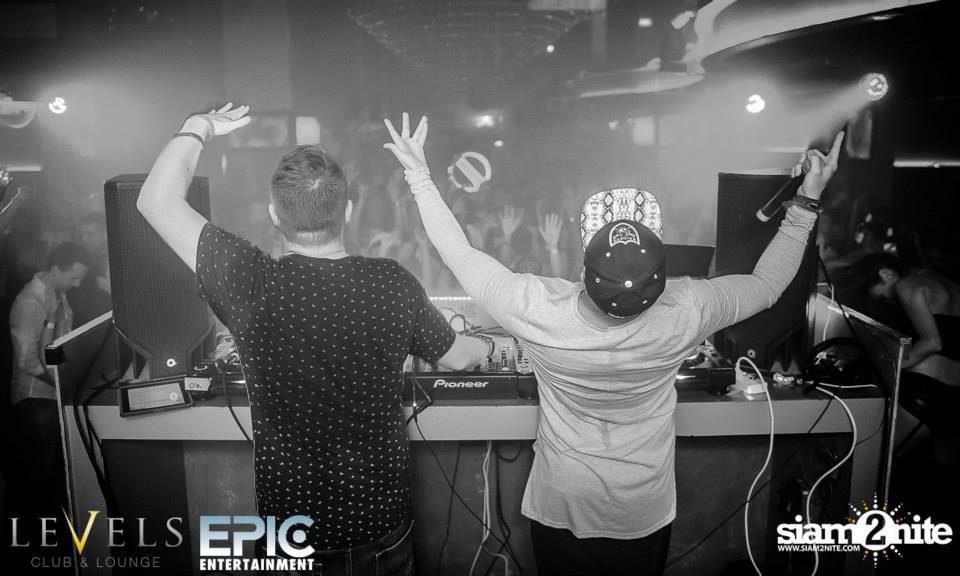 How did you come up with your group name?
Fran: It comes from a common interest we all have and that's been keen supporters and followers of the WWF (world wildlife fund, not the wrestling 😉 ha ha) and want to help with the conservation of Polar Bears and protect their future! We actually now adopt a Polar Bear and get updates a couple of times a year on how he's doing!
As masters of progressive house and electro yourselves, who are you favorite producers? Who do you look up to and why?
Rhys: Axwell is somebody we've always looked up to! He's never scared to push boundaries and styles and his music always has so much energy to it! It would be great to work with him one day!
Who/what inspires you to create your music?
Luke: You never know when inspiration can hit you and you have to get something down quickly so thankfully we always carry our MacBooks with us ha ha! There's a whole plethora of things that can inspire us whether it be traveling to some many amazing countries and experiencing different cultures to watching a concert from Paul McCartney! Everything in life can be inspirational!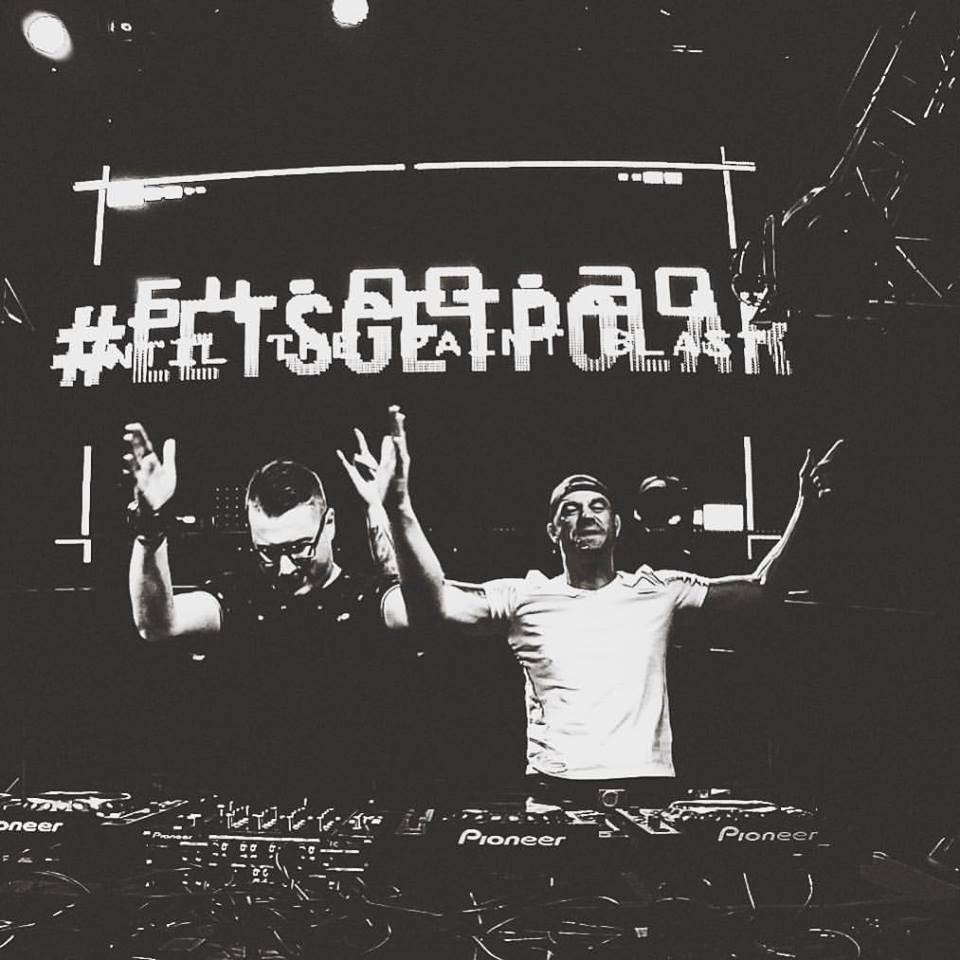 What has been your favorite performance experience to date?
Fran: Following Hardwell at Creamfields last summer was amazing. Playing on the Revealed stage to so many thousands of people on home soil was something I don't think any of us will forget for a while!
Do you have a favorite out of all the tracks you've ever produced? What is it and why?
Rhys: They are all favourites for different reasons! One we always play near enough at every gig is Game Over that we released in 2014. It can fit any set!
So…Phoenix happens to be my alter-ego! AND it's 5 minutes and 18 seconds long, and my birthday is 05/18. Crazy. What was the inspiration behind your track, 'Phoenix'?
Fran: The big man and legend himself Steve Edwards came up with the idea for the track! It was amazing to work with him!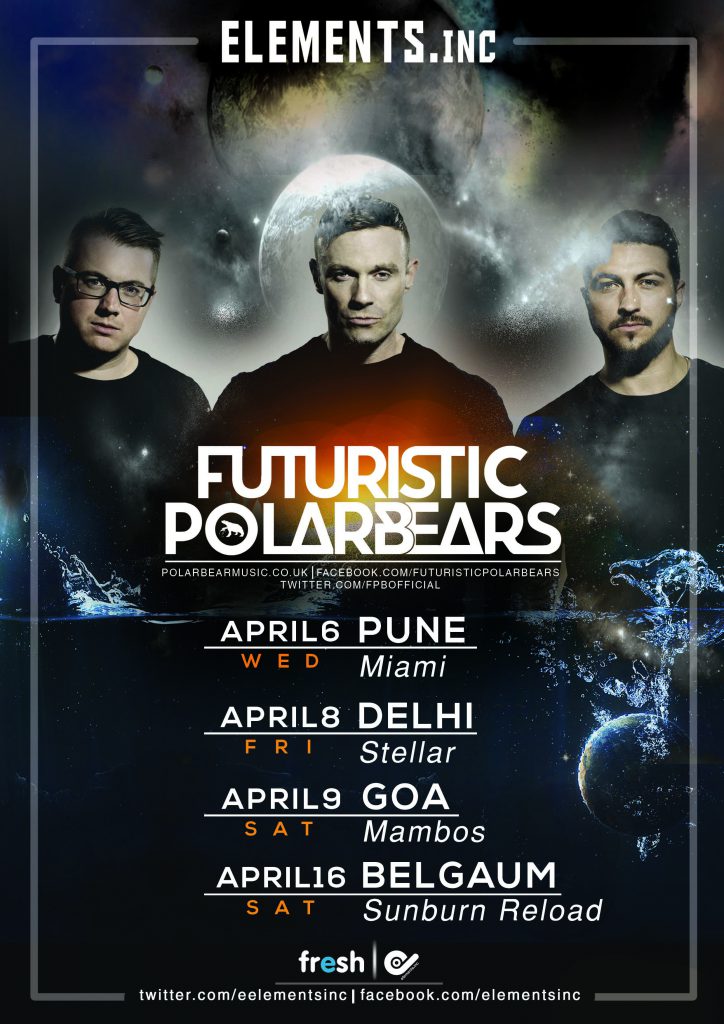 Where has been your favorite place to travel to and why? Where do you look forward to traveling to most in the future?
Luke: As I write my answers to these questions I'm sitting in India which is certainly one of my favourite places to travel! The culture, food, scenery and energy of the people over here is incredible! Dance music is exploding out here and the enthusiasm for new music is amazing!
I know that you've performed at some of the biggest clubs all over the world…do you have any funny or unique stories from any of your travels?
Luke: Touring the states the 1st time was incredible! Every city offered something different and we had a crazy time! Probably the most fun was hanging out with Bob Sinclar in LA and going for a cruise in his Bentley down Hollywood Blvd! I'm a huge fan of Entourage and that was definitely an Entourage moment ha ha!
What can fans expect from Futuristic Polar Bears in 2016? Anything exclusive that you haven't shared anywhere else? We're amped and ready for anything you'll bring us!
Fran: We're just finalising our follow to Café Del Mar up with Mattn & Dimitri Vegas & Like Mike! It's going to be special!
What advice do you have for newcomers on the scene?
Fran: Don't let the knock backs and rejection stop you! If you want it badly enough and prepare to put the work in good things will happen!
Well, there you have it, folks! I for one, can't wait to see what the upcoming year has in store for this extremely talented trio! I'm sure it will be nothing short of spectacular!
---
Follow Futuristic Polar Bears on Social Media: