Australian DJ Nina Agzarian, better known as Nina Las Vegas, is ready to unveil her EP  'EZY or Never.' The tracks are set to release via her label NLV Records. The former Triple J MixUp host entices listeners with a saccharine-infused mix of uptempo dance music, heavy synths, and trip hop, producing a sound reminiscent of Feadz or other Ed Banger producers.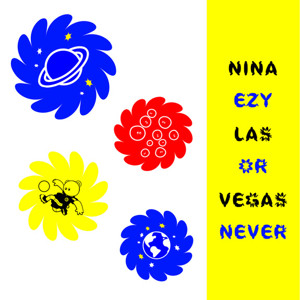 Purchase the EZY or Never EP on iTunes HERE!
---
Nina Las Vegas – Ezy or Never EP Track by Track:
Substitute (ft. Swick) – This track mixes uptempo dance music with Melbourne-based Swick's heavy drums and synths. The calypso and dance hall inspired sounds are layered with vocals that remind me of former electronica vocalist Uffie.
EZY – This fusion of tropical house and electronica yields a fun track that is sure to be a club banger. As a lover of all things involving (pan) flutes, the fact that they are used on this track makes an instant favorite.
Contagious (ft. Snappy Jit) – Snappy Jit is a Miami based lyricist and the song is already a fan favorite. Personally, I wish the vocals weren't as prominent in the track because I feel that it takes away from the fantastic beat. I can see this track having success in the club scene for sure.
Now or Never (ft. C.Z. and Swick) – This track layers Nina Las Vegas' own vocals with Swick and C.Z.'s signature sound. Reminiscent of a Europop love song, this track is sure to leave fans with positive vibes.
Right Home – The final track on the album is the most chill and down tempo of them all. This track sends listeners on a trip-hop infused futuristic journey, thus ending the EP on a high note. A great close to this release from Nina.
If you like what you hear, listeners can expect to see Nina make her Coachella debut on Friday April 15th and 22nd!
---
Follow Nina Las Vegas on Social Media:
Website | Instagram | Twitter | SoundCloud