Since its inception as a genre, dubstep has had a unique relationship with a much older genre, reggae! While you may not immediately see the connection, just listen to some of the lyrics from older songs to put the puzzle pieces together in order. Not to mention that the original version of dubstep relied heavily on the rolling bass lines that are popular in reggae as well. Dubstep extraordinaire, Borgore teamed up with Jamaican reggae legend Barrington Levy for "Blast Ya", a track that represents genre-bending and style collaboration at its finest.
If you're ready for a unique sound that combines dance hall, dubstep, electronica, and reggae, look no further than this innovative new track! "Blast Ya" reminds me of late night urban dance party on a tropical island somewhere. The track has a trap foundation beneath reggae lyrics that overlay an overall dubstep sound. It's fun, keeps you on your toes, and will get you ready to dance!
Stream Borgore – Blast Ya on SoundCloud:
As you can tell, Borgore is a master of creating unique sound and surprising his fans. By collaborating with a reggae artist, this dubstep musician has proven that anything is possible. In fact, it seems like the Borgore – Barrington Levy partnership was meant to be — the artistic chemistry between the two made "Blast Ya" develop easily and organically.
Barrington Levy was one of my favorite artists as a kid," Borgore offers. "Young Asaf Borger would have never dreamed I would be able to work with such a legend while also pushing the boundaries of electronic music. – Borgore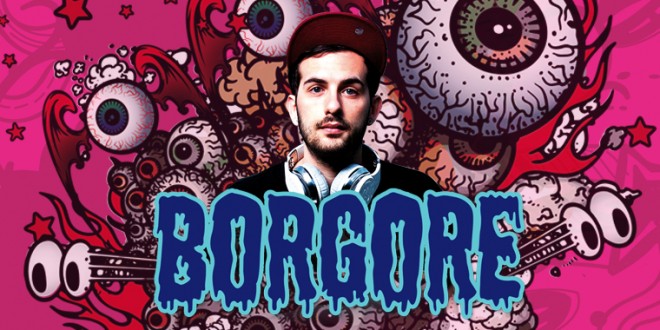 I can't wait to see what kind of collaborations both Borgore and Barrington Levy will release in the future now that they have produced a track together. There's much to be said for Borgore's musical versatility and has me looking forward to hearing "Blast Ya" and similar tracks at festivals this upcoming season. Since Borgore has solidified his touring schedule for the next few months, I am sure that my hope will soon be a reality. This dubstep legend has started his new weekly party series called "Still Lit" at Sound Nightclub in LA and will continue to perform at SLS' Foxtail Club and pool in Las Vegas for his annual residency. Come June, Borgore will be performing on the festival stages of Escapade in Canada and then moving on over international waters to festival performances in Spain, Italy, Belgium, Germany, Austria, and Hungary. With this kind of collaborative work already out this spring, I can't wait to see what Borgore will have up his sleeves come summer. Stay tuned!
---
To learn more about Borgore, follow him on social media:
Facebook | SoundCloud | Twitter.