The Undercurrent Collective has taken over the MLA Artist Spotlight segment for the month of March.
Holliday Panasith aka Holliday is a DJ/producer, hailing from the underground US west coast scene with a style including deep house, tech house, all of which is fused with progressive. His trademark sound is driving and ethereal deep techno. His sets capture the emotional grooves of the night, leading into heavy euphoric builds. It is a sound he has meticulously crafted, his experiences behind the decks ranging from the outdoor gatherings to the nightclubs. Holliday began in the music industry in his teen years, performing in experimental/ambient and metal bands and picking up the bass guitar and piano initially. He loves groove-laden staccato riffs with inspirations of Steve Harris/Roger Waters/Simon Gallup/Peter Hook. While playing in bands, electronic music was always calling his name. Electronic beats invoked memories of his youth growing up with classic video games, symphonies, ballads, and orchestral soundtracks. This eventually lead to hardware synthesizer collections, various experimental projects, and collaborations with local artists/bands. The synthesizer and DJ/producer path was calling..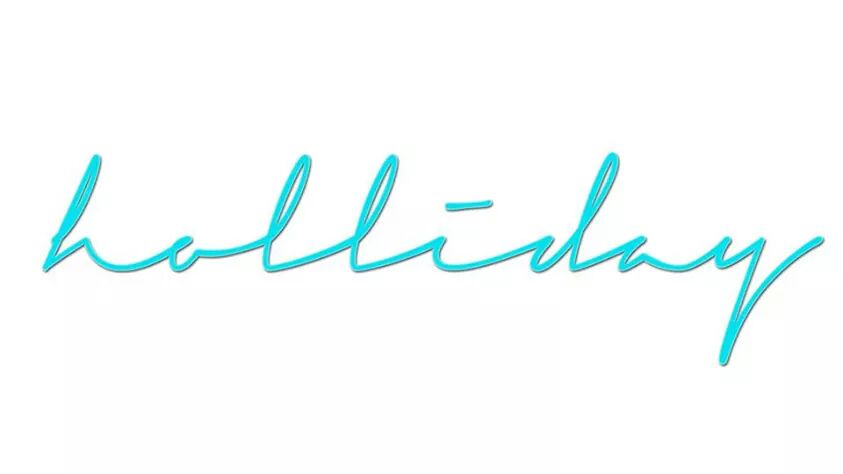 The first journey to electronic music lead to vinyl Technics and 707/808 drum machines. Late 90's trance and progressive was the name of the game, shaping the euphoric edge and influences embedded in his sets today. House and techno records also were heavy influences as well, the LA/SF and Ibiza sunset vibe. Logic and Ableton came into play for production, fused with deep house and tech house, the 'sound' was captured. Paying homage to inspirations from Sasha, Henry Saiz, Dusky, Hot Since 82, Booka Shade, just to name a few.

Based out of Southern California, Holliday tours and gigs out frequently, reaching different audiences and connecting with them. Preparing for his debut artist album 'Solare' EP, and focusing on his unique label DeepAura Music. The label is dedicated to emotional and melodic music of various styles. He is the original co-founder of Undercurrent collective, as well as CEO for DeepAura Music and the Terrain Series webcasts. All of this, while maintaining a touring calendar and productions. It's all for the love of music, the integrity, the moment, the connection..
"Deep tides of the heart.. deep consciousness of the mind.. deep intensity of the soul…"
~ DeepAura mantra ~
---
Where were you born and where do you currently reside?
San Francisco. I reside in Long Beach, USA.
What inspired you to co-found Undercurrent?
I was approached by a young and eager lad Richard Hosea. Initially, the intuition and passion was strong with him and he was inquiring of deeptechno and rooted music culture. One thing lead to another, guidance, apprenticeship, years of friendship, and then we launched the first events in his hometown of San Diego. At the time I was up in the LA/OC region. Since then, my focus has been to pursue and manifest my label DeepAura Music. I have left Undercurrent fully in his hands earlier this year of 2015.
What was your inspiration in becoming a DJ?
The connection, the expressive means and heightened state of harmony and communication. The craft of taking people out of themselves momentarily, and letting them see life through your eyes and world. A frequency of communicating passion and sound, absence of physicality, presence of total mind and spirit. It is all for this as a producer and DJ, I feel.. These are the lessons I have learned from the mentors before me. And this is the now, in which I continue my path and craft.
How long have you been doing what you do?
Since a child, falling in love with music in a musical family upbringing. As for DJing and production, since 2000.
Having a specific "sound" is important in the underground house and techno scene. What would you describe your sound as?
It is the tidal force within.. rooted in progressive and techno of the past, blended with ambient and tribal-esque techno of the now. ..What I speak of, is deep techno. Not deep, not tech or deep-tech…. There is a significant difference and yet similarity. Deeptechno.
What are you known for professionally?
Purveyor and torch-bearer of deeptechno. CEO Founder of the DeepAura Music label.
What do you have a knack for?
Cooking, execution, intention… In the kitchen and through performances, I suppose. (Laughs)
If you could play a b2b set with any artist, who would it be and why?
There's honestly so many… I would say Sasha, he's inspired me a lot even having not met him. I relate to his energy, the guy encompasses deeptechno, his sets, presence, productions. The guy's a legend.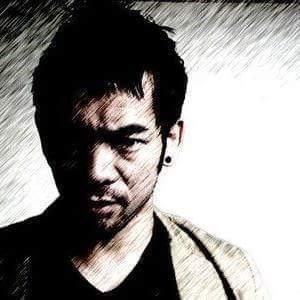 Do you have a favorite event that you've been able to play?
No single event in particular. Let's just say the California underground, desert gatherings, outdoor festivals are alive and well!
What about the Underground House and Techno Scene specifically speaks to you?
The vibe, the amazing musicians and people encompassing it.
If you could pick 3 artists to listen to for the rest of your life, who would they be and why?
Hmm.. ..
1. Johann Sebastian Bach, to calm and reset the mind.
2. Sasha, the thunder within.
3. Iron Maiden, because I'm quite a metal head since my youth..
Which artist was your introduction to the underground house and techno scene?
It a vinyl record my Jan Hammer, the Miami Vice soundtrack. And on the very first Playstation was a game called Wipeout, had artists like Junkie XL, Paul Van Dyk, Sasha. I vividly remember Orbital and Leftfield's 'Leftism' cds as well. All when Tower Records was around..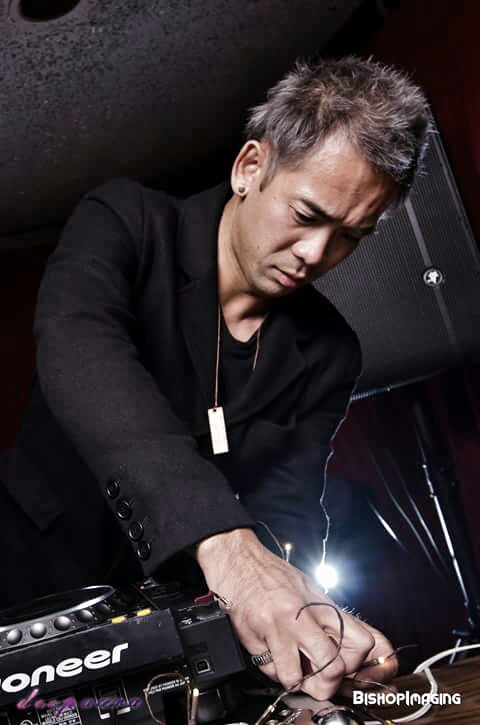 What is your favorite event that you have attended?
There are honestly so many… California desert gatherings and underground festivals are amazing.
What would be impossible for you to give up?
Music. And, tea..
How do you want to be remembered?
A torch-bearer of deeptechno.
What is your favorite ice cream?
Oh my gosh, um…. Anything vanilla or toffee, if anything. I instantly turn into a purring cat! (Laughs)
---
Follow Holliday on Social Media:
Follow DeepAura on Social Media: