Mat Zo is set to unveil his sophomore record, Self Assemble, three years after releasing his debut album, Damage Control. With this new album, Zo further strays from the trance sound that he was once known for.
This new release is reflective of Zo's continuously eclectic journey through the music scene and covers techno, French nu-wave, funk, and much more. Whether considered anti-genre or multi-genre, Zo shows his range and breadth of skills throughout the disc.
Listen to Self Assemble below, grab your copy on iTunes, and read on for our full take on the release!
Stream Mat Zo's Self Assemble on SoundCloud:
---
The cover of Self Assemble depicts the shadow of a human figure encased in a life-size 3D printer.
In multiple interviews – including this one posted by Yahoo – Zo has stated, "I think the metaphor there is that in my own life, I've always tried to get out of this cage that I've put myself in." It would indeed appear that Zo is attempting to incorporate many different styles of music into his repertoire rather than remain stagnant and complacent within one genre. Additionally, even the title Self Assemble may suggest that Zo is attempting to print or create a new persona by recreating and putting himself back together.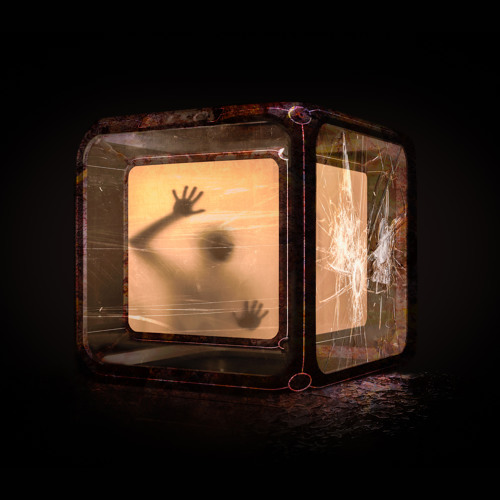 Mat Zo – Self Assemble, Track By Track:
Order out of Chaos
Zo has described Self Assemble as futuristic and dystopian, and this track evokes those elements. "Order out of Chaos" is an appropriate title; the track becomes more and more discordant as additional layers are added, yet somehow an overall sense of harmony remains.
The Enemy (ft. Sinead Egan)
This track has a very French house/nu-disco sound akin to Madeon and Daft Punk, and is accompanied by vocals from Sinead Egan. Though the music is uptempo, lyrics such as "Living a life of judgement; stereotypical mankind" may have listeners playing this track on repeat in order to decipher any hidden meanings.
Sinful (ft. I See Monstas)
This previously released track is very pop funk-inspired and will have listeners feeling as though they're roller skating at an electronic disco. Similar to the previous track, the music is very uptempo, but is juxtaposed with lyrics such as "And if I turn up my radio I still feel nothing." Perhaps Zo could be referring to the difficult relationship he has with electronic music, as stated above.
Patterns Emerging
This is one of several shorter tracks on the album. It is very ambient but includes beeps, boops, and electronic space age sounds that fit the futuristic vibe Zo seems to be going for.
Killing Time
This appropriately-named track takes the listener on a futuristic journey through the galaxy. I truly felt as though I was in a spacecraft, killing time until I reached my destination.
Smacked Up on Jack
This is an interesting track that features a man listing his possible mental illnesses, than settling with being described as a "nice crazy" person. The track then transitions into a mix of Middle Eastern-sounding music mixed with old-school hip hop.
Ruffneck Bad Boy
This and the following song stand out as being particularly unlike the rest of the tracks on the album. The song surprisingly incorporates heavy dubstep, which is an unexpected addition because Zo typically does not dabble in that genre.
Lights Out
As mentioned earlier, this track (along with "Ruffneck Bad Boy") is very dissimilar to the rest of the music on the album. This song's hardcore techno sound is reminiscent of The Prodigy and The Chemical Brothers.
Soul Food
This previously released song has a nostalgic nu-disco groove and brings listeners back to the tone set by the album's first few tracks.
Stereo No Aware
This track demonstrates the evolution of Zo's music. It begins with a chiptune-style sound similar to that found in old Midway arcade games and gradually progresses to hard techno, finally ending in a harder style of trance. It was nice to hear Zo bring back trance as well as mix multiple different styles into one song.
Too Late (ft. Sinead Egad)
The final full track on the album once again features vocals by Sinead Egad. The song is very melancholy and emotional to start, but the music begins to perk up as the track progresses. Though the music itself changes, the lyrics continue to evoke sadness and nostalgia: "There's no telling when my heart will beat again." This song begins as the most cinematic and atmospheric track on the album, but then transitions into techno, becoming louder and harder. Perhaps symbolizing what is occurring in his personal life, Zo appears to end the track by letting everything go and drops numerous loud, bombastic chords right before the track comes to an end.
The Last Transmission
Here, the sound of radio transmissions and melancholic piano chords fills the air, becoming louder before stopping abruptly. Could this be indicative of Zo's feelings toward his craft or simply the best way to complete his thoughts?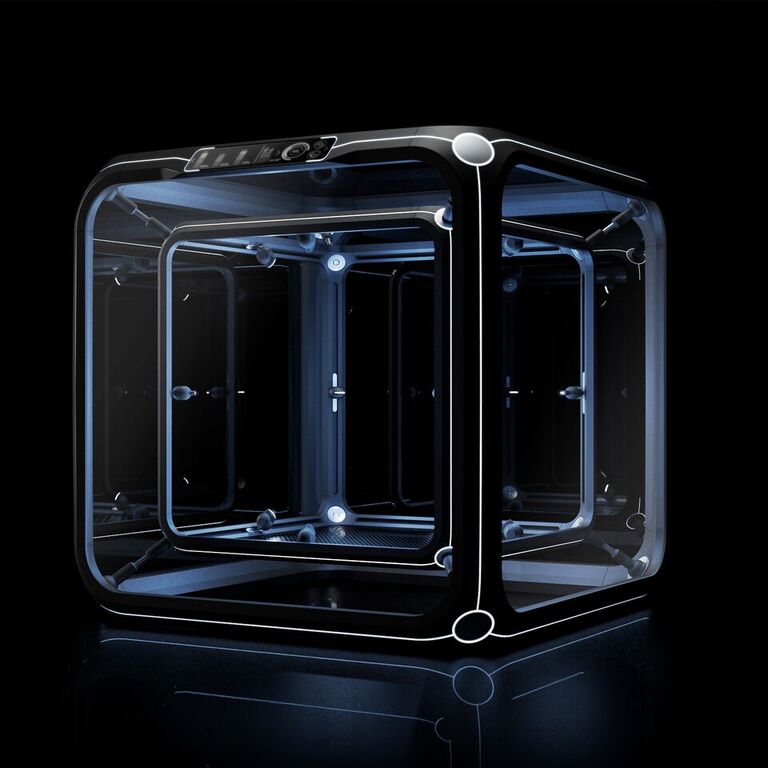 Final Thoughts
If you are looking for trance tracks similar to the ones Zo was revered for in the past, this is not the album for you. If you are looking for an album centered around one particular genre of music, you will not find it here. Zo shows that he is a jack of all trades by displaying his malleability as a musician; however, he does not dive deeply into any genre for too long. Self Assemble will appeal to listeners who enjoy multi-genre artists and are able to enjoy each singular track without looking for an overall consistency in sound across the entire album; single-genre listeners need not apply.
---
Follow Mat Zo on Social Media:
Website | Facebook | Twitter | SoundCloud