The Undercurrent Collective has taken over the MLA Artist Spotlight segment for the month of March.
Las Vegas resident Nathan Clement has been cultivating his DJ skills since 1998 and is rapidly establishing himself as a producer in the realm of underground electronic dance music. His musical journey began in the 1990's with the explosion of trance music. While attending infamous clubs and parties in Southern California and Las Vegas, Nathan was exposed to the likes of John Digweed, Sasha, Quivver, and Dave Seaman, whom transformed his musical taste and shifted his focus onto mastering the art of DJing. He was immediately attracted to labels such as: Baroque, Circulation, Fade, Bedrock, and Hooj Choons, while he discovered how to lure enthusiasts and transform a dance floor into a surreal experience. In 2000, his passion for quality dance music and exceptional programming skills secured him a residency with promoters, Lucid Entertainment. Nathan performed at several of Las Vegas' top events including the weekly party, Midnight Mass (SRO Las Vegas) and Candyland (Utopia Las Vegas). From warehouses parties to club events, Nathan was DJing alongside leading acts in the industry.
Nathan took a hiatus from DJ appearances in the mid-2000's to concentrate on track production; refining his musical composition, sound design, and sound engineering skills. Nathan underwent the typical tribulations of any self-taught producer but with the completion of Rock Rose in 2013, he felt confident enough to begin shopping his work to record labels. Polytechnic Recordings immediately signed his Rock Rose EP and since then, Nathan has been fortunate enough to release original work and remixes on Evoked Recordings and Emotional Content Recordings.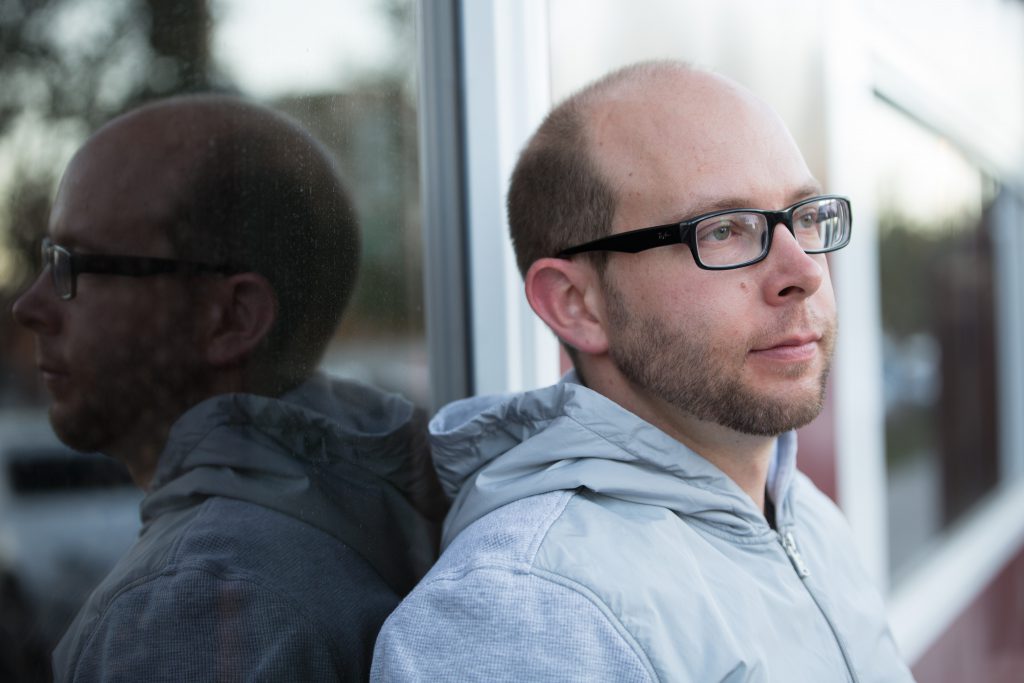 Nathan's hard work and detail-orientation has paid off in the past few years. His deep, bass-driven, melodic, UK progressive house style has been capturing attention through his DJ performances around the West Coast of the United States and internationally via internet radio. Nathan has played at a variety of venues like Avalon in Los Angeles and opened for international acts, Mark Farina and Quivver. He has been featured on Frisky Radio, Proton Radio, Diesel FM, and is a resident of the Global Transmission podcast series. Nathan has no plans for slowing down and expects to release more of his work at the beginning of 2016. In due time, Nathan will expand his discography, as well as, storm the dance floors across the globe.
Check out Nathan Clement's Undercurrent Promo Mix on SoundCloud:
https://soundcloud.com/undercurrentcollective/nathan-clement-undercurrent-promo-mix
---
Where were you born and where do you currently reside?
I was born in beautiful Tahoe CA. I know reside in Las Vegas.
What was your inspiration in becoming a DJ?
I was inspired to DJ not only by the music itself but, by the positive   vibes and the almost tribal togetherness experienced at warehouse parties in the late 90's.
How long have you been doing what you do?
I have been DJing since 1998. I started spinning vinyl and was into trance at the time.
Having a specific "sound" is important in the underground house and techno scene. What would you describe your sound as?
My sound is a modern version of classic U.K.  progressive house. My style is techy and bass driven with layers of melody. If I were to describe my sound in two words I would say "Beautiful Darkness".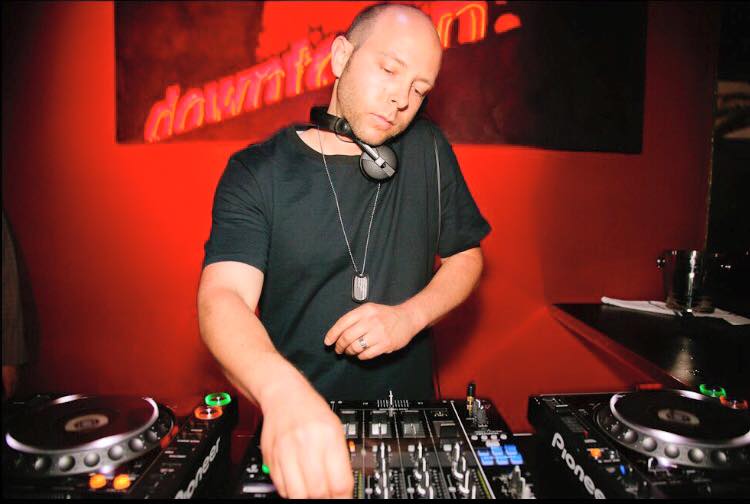 What are you known for professionally? What do you have a knack for?
I know my sound intimately and that is what I'm known for. It seems like people don't know what to expect from me at first. Maybe even a little surprised when they first hear my sound. But, they quickly understand it and have come to expect it from me as a DJ/Producer.
If you could play a b2b set with any artist, who would it be and why?
I may come off sounding like a purist but, I do not agree or understand this whole B2B thing. I think only one mind should control the music for at least 2 hours to really set a vibe. I have seen it so many times where B2B sets just sound like mini 30 min sets all night long. In my opinion, I don't think B2B DJ sets do any favors to the vibe or direction of a party. Of course there are exceptions. I have heard some dope B2B sets in my life.
Do you have a favorite event that you've been able to play?
I would have to say that I had a blast playing 3 stages at Youtopia (San Diego's Regional Burning Man event) this last October.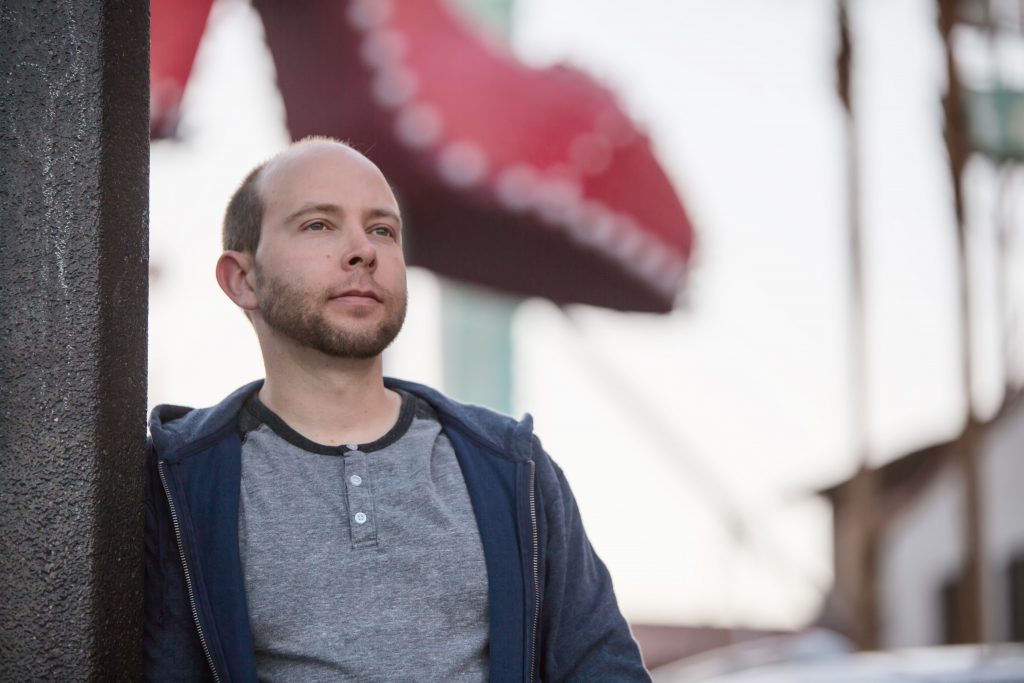 What about the Underground House and Techno Scene specifically speaks to you?
The positive vibes and the togetherness that is felt through the shared experience provided with direction by the mood curator (DJ).
If you could pick 3 artists to listen to for the rest of your life, who would they be and why?
Guy J, Hernan Cattaneo, and Nick Warren. Why?? You ask?? Because they are masters at track selection and programming. They are sonic architects.
Which artist was your introduction to the underground house and techno scene?
There was not one. And there is never one. I am a true believer in having a wide influence pool. I get inspired by so many artists and that list just keeps growing in all directions.
What is your favorite event that you have attended?
Guy J, Hernan Cattaneo, and Nick Warren at Exchange in LA. The trifecta of sickness. That night was bananas.
What would be impossible for you to give up?
I feel like it would be impossible to give up my wife, my dogs, coffee, and music.
How do you want to be remembered?
I want to be remembered however each individual perceives me in their own way. I just try to connect with people to share laughter and enjoy this life together.
What is your favorite ice cream?
Cookies & Cream
---
Follow Nathan Clement on Social Media:
Facebook | SoundCloud | Beatport #1 | Beatport #2