Dancefestopia 2016 || Lineup Released!
Borda productions has officially announced the lineup for Dancefestopia 2016. Festival attendees are sure to be excited as the lineup includes some huge names like: Adventure Club, Seven Lions, HeadHunterz, Griz, Bingo Players, Borgore, Excision and more! For the full lineup, see below.
The event is set to take place again this year at Berkley Riverfront Park in Kansas City, Missouri and is scheduled for September 9th, 10th, and 11th.
Tickets are still available and Borda Productions even generously offers payment plans if you'd like to partake! Get more information on pricing, payment plans, and ticket types here.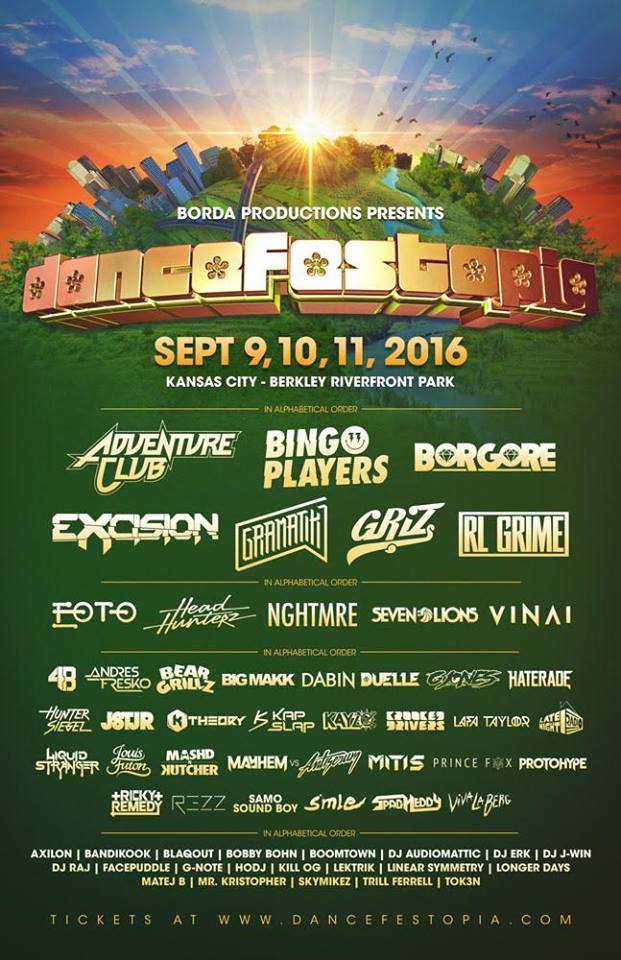 Check out our review of last year's event to get a glimpse of what you can expect this September!
For other content regarding Dancefestopia including camping guides and more, visit here.
Follow Dancefestopia on Social Media to Stay Up to Date: