The Undercurrent Collective has taken over the MLA Artist Spotlight segment for the month of March.
Elijah Smith was born in Florida. His father was a half-white, half-native american man who had given up being a drummer in a local rock band to travel the world as a missionary. On his travels he married a woman in the Philippines and proceeded to move back to America. Forced to take an elective in middle school, Elijah Smith begrudgingly took concert band and was assigned the bassoon. (Bass music much?) Playing music in concert with other people was absolutely enthralling to him, and he learned to love the music he played.
One day, he found two CD packs in his uncle's library that looked intriguing. One was a Global Underground Sessions Mix by Sasha, and one was a dual CD mix pack by Ministry of Sound featuring ATB and George Acosta. ATB absolutely blew his mind as he didn't know that music like that existed at the time. After listening to that mix a million times, doing a million different things in a million different settings he knew what he wanted to do. Elijah Smith wanted to be a DJ.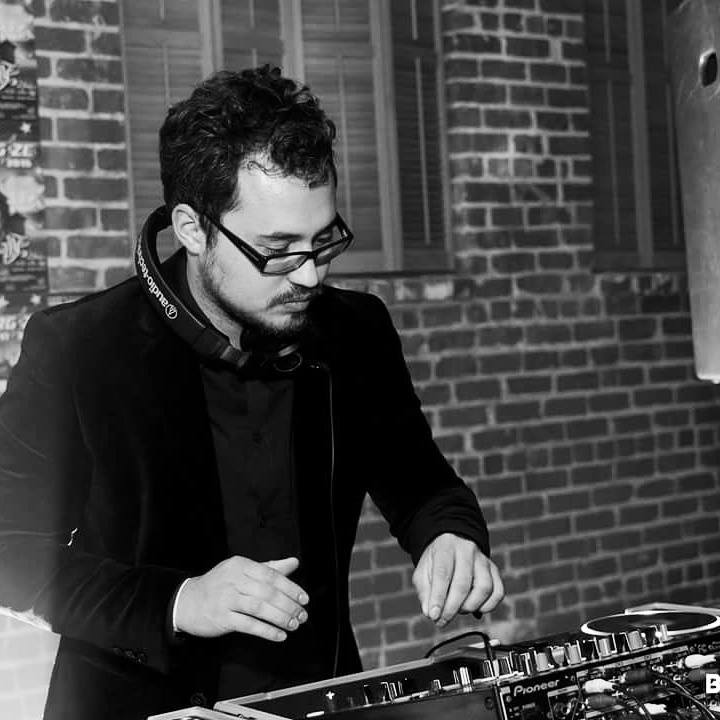 Elijah Smith tried to find his way into the house music scene, but it wasn't working out immediately. Instead of giving up, he decided to keep mixing and recording at home, racking up his 10,000 hours while also devoting much of his time to my aikido training. He fell in love with a passionate and adventurous artist, convinced her they should move in together, and took up a second job as a security guard doing graveyard shift on the weekends. Sitting in a dark warehouse, all alone, from 10pm to 6am drove him to the promised land. One of those nights, he was sitting in that dark warehouse and said, "It's the weekend, it's dark, it's 3am…I should be mixing. I'm not supposed to be here, I'm supposed to be mixing." So he pulled up Facebook on his phone, pulled up local house and techno events, and just started adding people indiscriminately.
Eventually, he came across a man asking for demos and sent him a SoundCloud mix. From there, Elijah Smith was forwarded to that man's friend, who asked Elijah to bring him a demo in person. Then they agreed to give him a chance. That family was Undercurrent. Now, he's a resident DJ and gladly follows them into the harsh desert terrains and posh LA clubs, always excited to share the craft he loves.
---
Where were you born and where do you currently reside?
I was born in the usual place, no caesarean gimmicks that these new kids do. I like to keep my births the same way I keep my beats: natural, organic, biorhythmic, warm, primal, sticky, and lots of placenta. I reside in Westminster, but I tell people I live in Huntington Beach, which is right next to me, because that sounds fancy and because if I told them the truth people might think I live around British people instead of America's highest concentration of Vietnamese.
What was your inspiration in becoming a DJ?
I was a little effeminate growing up, my dad said I'd grow up to be a sissy, and I had a lot female friends in high school. One day, my DJ friend invited me to his party. It was all guys: the DJs were guys, the dancers were guys, the sound guys were guys, the laser guys were guys, the gogo dancers were the only girls, and after my friend made out with one of them it turned out they were guys, too. I figured this was a good place to make male friends and man up.
How long have you been doing what you do?
DJ'ing? This year makes 13 years. Breathing, 28 years. What's the difference?
Having a specific "sound" is important in the underground house and techno scene. What would you describe your sound as?
Of course it changes. As your ears and heart matures you start exploring different parameters. Right now I'm exploring: breath. All musicians have to worry about breath. Trumpets have it very naturally, because the sound coming out IS your breath, but a piano player has fingers, so they have to learn to make their fingers breathe. With a mixer it's easy to rely on the track to breathe for you, but I've been really exploring what it means to make the mixer really breathe.
I've also been playing with this idea that what the audience hears isn't the sound coming out from the speakers. Your instrument isn't the tables or the mixer. The instrument is your heart. You use the mixer to pluck your heartstrings and the vibration of your heart is what they feel and ultimately what they dance to. I'm also trying to get away from monotony and move towards more dynamics through subtlety. I feel like a lot of music and a lot of mixes are really boring and expected. And loud. Everything is too loud. Can we learn how to hit people's hearts with something other than volume? When you whisper people lean in to listen. It's more intimate, more personal, and more likely to lead to touching and rubbing.
I also feel like exploring dirty sounds. Everything is so clean, both the tracks and the mixing. Boring. Grit. Acoustic recordings with grain. When you're mixing, pull one track off a hair: the tracks will have a funk that wasn't there before. Clean doesn't get you points. I want my tracks to have sex hair and pheromones and wild eyes like Forest Whitaker.
https://soundcloud.com/elijah-smith/butterflies-make-bad-indicators
What are you known for professionally? What do you have a knack for?
I have a knack for sitting by the fire quietly after my set and talking shit on myself for the rest of the night in my head. People think I'm on acid. I've never done acid, though, out of fear that my mixes will become personified and seek revenge on me.
If you could play a b2b set with any artist, who would it be and why?
Nina Kraviz. She's such an inspiration to me right now. The way she talks about life, about music, and listening to that translated into her mixing and her productions has made me really look into some dimensions of myself that I didn't know were there…. or rather… I felt them, but I didn't know they were real until she said it aloud and then I knew I wasn't alone in feeling that way. It was like all those fears and feelings and dimensions were in ghost mode until I heard her, and instantly they manifested into reality.
Do you have a favorite event that you've been able to play?
So many. But all the really good ones that come to mind are all secrets. Those nights are really intimate. That's what makes them special. Those moments only exist in the memories of the souls that shared that night. Those memories die with us. If you really want to know you just have to go and be there and make more secrets. Anything less than a secret is too boring to talk about, anyway.
What about the Underground House and Techno Scene specifically speaks to you?
I don't know that it does. Imagine that you died and came back as a ghost and no one could hear you or see you, but you can touch the mixer… so you can communicate to people and interact with them only if you're behind the mixer. That's your chance to connect. That's how I feel most times. I just can't say what I'm thinking, it's never apropos to the conversation. I can never say what I'm feeling, I lack the clarity, the emotional poignancy, I lack the vocabulary for these gooey slimy stuff and the prickly stuff that I want to convey. But behind a mixer… I can, and it's okay, and they open up and really talk back to you!
Conversations with words suck. Even if we're arguing about Trump or Bernie Sanders, we're not really arguing about Trump or Bernie Sanders. Maybe one person is trying to shout how much they love their loved ones in order to show how urgently they feel the need to assure their safety, and the other one wants to shout how much pain they feel is already here. But they won't say it. They'll say dumb things. They'll say things that are completely irrelevant. But when you get behind a mixer you can talk to these inner beings, and these inner beings will move, and sing, and dance.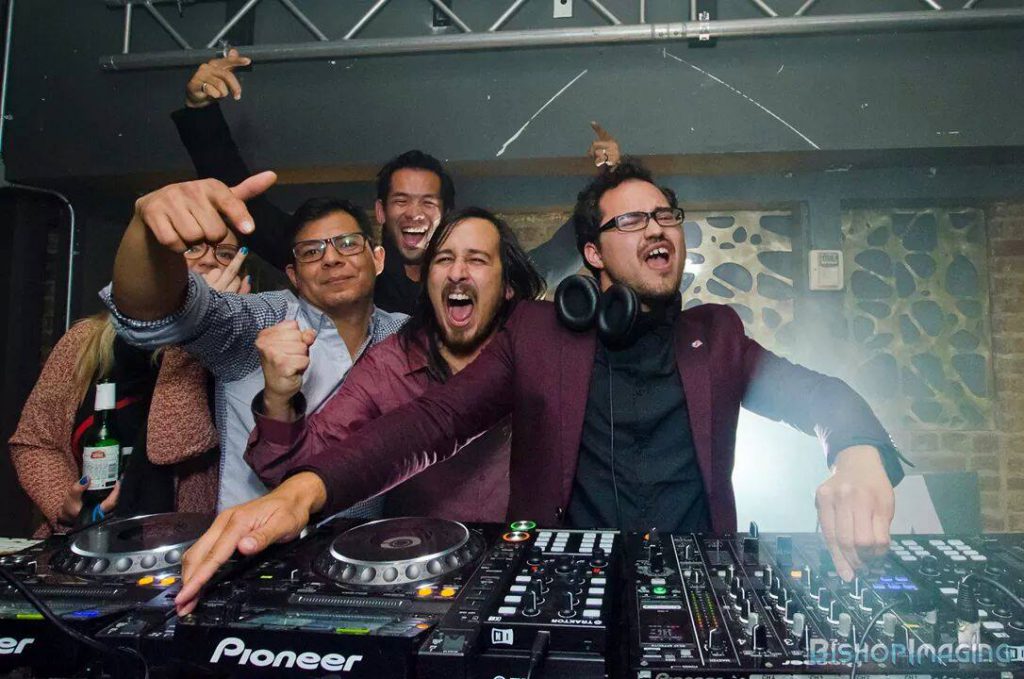 If you could pick 3 artists to listen to for the rest of your life, who would they be and why?
The Avalanches were four guys that wanted to start a band, but ended up buying about 1,500 records for $50 and cutting 'em up and mixing 'em so that they became a beautiful work of their own. They told story, they made you laugh, cry, love, lust, feel the joy of a morning sun, and sigh as the sun set on the bay, all in an album called Since I Left You. Then they pretty much disappeared. Haven't really released anything significant since. One year I listened to that mix every day for 6 hours a day.
Which artist was your introduction to the underground house and techno scene?
When I wanted to go to the underground I called record stores and none of them wanted my business: they all told me to go to DJ Jordan. When I went downtown to find him, I walked into a narrow but crowded record store, full of exotic tapestries, and candles, and art, and turntables and records and the intoxicating scent of Nag Champa (although I didn't know that was what it was called)…and was greeted by a young man wearing a long ethnic robe, a long beard, side curls, and a large white head covering that looked like it belonged on a young Hindu bride. He turned out to be an orthodox Jew that refused to gig on Shabbos, but was a well-travelled and seasoned professional house / techno/ tribal/ funk/ drum and bass/ rave DJ that could spin techno, house, and traditional sitar music on three turntables simultaneously and absolutely kill a crowd. He taught me about taking the crowd on a journey, about gaining their trust and going somewhere they wouldn't have gone on their own, and about how the biblical Jacob slept on 12 stone pillows that coalesced into one when he dreamt of angels ascending and descending a ladder.
What is your favorite event that you have attended?
I threw a series of illegal underground warehouse raves called Shmekno. My best friends all came together and cut out hundreds of styrofoam stars and planets and painted them in paint that would glow under a black light. We were nobodies, but we were passionate, and we did every house party in a fifty mile radius with fliers and two boxes of vinyl and two wallets of CDs. Me and my favorite people in the world carpool everywhere like that, with them talking me up, getting me a spot, then gathering everyone to dance when I went on, and giving them all fliers, before heading somewhere else. We rented an empty armory: they used to make the bullet proof vests for the Iraqi war there. It was huge. And it was packed. We had between 500-600 kids at one point. We even booked a Dirtybird DJ, J Phlip, (I'm a big Dirtybird fan) for one of them. So there we were, all my best friends DJing with me, designing fliers with me, promoting with me, painting with me, carpooling with me… what could be better than that? And the cops came and busted us and pretty much killed everything, but we all still love each other, and we all still have those memories and the photos and, when the seasons line up, each other.
https://soundcloud.com/elijah-smith/live-at-vibe-2014
What would be impossible for you to give up?
Aikido. You have to stay fit, stay sharp physically, mentally, spiritually. And davening, or prayer: the finite having the audacity to confront the infinite and converse. That's what mixing is, right?
How do you want to be remembered?
I don't want to be remembered. I just want to be dust. DJs can be a gateway drug to people. They make you happy, they make you dance, and that's a good thing, but people start to attach that feeling to that DJ, or that event, or those people, or that place. Ideally you feel good for no reason. You dance for no reason. The DJ gives you a reason to dance. You dance. You remember what it feels like to dance. But you need to let go of needing a reason to be happy. You need to let go of needing a reason to be kind. My mentor taught me that the Temple, the place where the spiritual plane and the physical plane intersected, was destroyed because of baseless cruelty. But that connection will be rebuilt through baseless kindness. So to me, that's the goal: baseless kindness.
What is your favorite ice cream?
Vanilla.
---
Follow Elijah Smith on Social Media:
Website | Facebook | Twitter | SoundCloud
Follow the Undercurrent Collective on Social Media: