Dancefestopia 2016 || Lineup Coming Soon
**UPDATE: Lineup available HERE!!**
Dancefestopia has just announced that they will be releasing the lineup for the festival next week on March 15th at 1:00 PM CST.
Attendees are super excited for next week's announcement because last year's lineup was absolutely amazing! Included in last year's list were some big name artists as: Simon Patterson, Audien, Bassnectar, Porter Robinson, EDX, Borgeous, and more.
Stay tuned next week for more information on which artists will make the list!
The event is set to take place again this year at Berkley Riverfront Park in Kansas City, Missouri and is scheduled for September 9th, 10th, and 11th.
Tickets are still available and Borda Productions even generously offers payment plans if you'd like to partake! Get more information on pricing, payment plans, and ticket types here.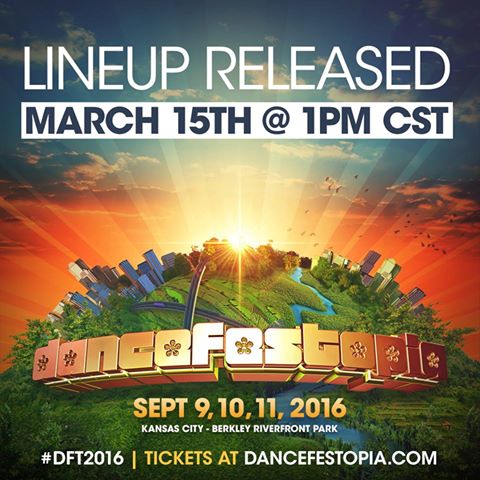 Check out our review of last year's event to get a glimpse of what you can expect this September!
For other content regarding Dancefestopia including camping guides and more, visit here.
Follow Dancefestopia on social media to stay up to date: Twitter | Facebook | Website