Markus Schulz fans waited with anticipation after it was announced that his new studio album was set for release sometime within the coming months. And when the title, Watch The World was revealed on February 29th the buzz reached a fever pitch. Watch The World is Markus's 6th studio album and what makes it very special is that is was created under the umbrella of both Black Hole Recordings and Markus' own Coldharbour Recordings label. Set for a release date on April 29, 'Watch The World' has made trance fans especially curious about the cryptic nature of not only the vastly different cover art but also the theme of the album.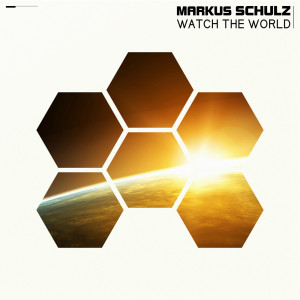 And what could be more exciting than an album release with a tour to celebrate its arrival! Markus will be kicking off a world wide tour beginning on April 8 at Ministry of Sound in London and the following night at Switzerland's Hall of Fame! Of course, both will be open to close sets as Markus is famous for. Here in the states we can look forward to the tour kicking off on April 29th, the date of the album release, at Exchange, LA and San Francisco's Audio. Now here is a very exciting detail about all of his upcoming album release parties: Markus has decided that each stop he makes will be at clubs of limited capacity in order to make each party as intimate as possible. Because of this, he will be hosting a ticket request that fans can enter, for the chance to acquire these golden tickets. And if that isn't enough, Markus takes it to a whole other level. He will be inviting a handful of winners to an exclusive pre-show Q&A where fans can pick his brain about everything 'Watch The World'. Curious to see if the Unicorn Slayer will be headed your way?
Here is a full list of the stops that Markus Schulz has chosen for this epic Watch The World tour:
April 08 – London, UK – Ministry of Sound (Open to Close)
April 09 – Wetzikon, Switzerland – Hall of Fame (Open to Close)
April 29 – Los Angeles, CA – Exchange
April 30 – San Francisco, CA – Audio
May 05 – Washington, DC – Soundcheck
May 06 – Miami, FL – Heart
May 07 – New York, NY – Cielo
May 13 – Dubai – Zero Gravity
May 14 – Istanbul, Turkey – Garaj
May 20 – Munich, Germany – Neural
May 21 – Prague, CZ – Club Saszau (Open to Close)
For more information head to his album's website HERE! 
---
Follow Markus Schulz on Social Media:
Website | Facebook | Twitter | Instagram