Dada Life, Olle Cornéer and Stefan Engblom, released their dance collaboration "Tic, Tic, Tic (Feat. LZZY Hale)" last week on February 25. The track has become an instant hit and the Swedish DJ-duo have followed up with an official video. The video was released today and features an underground fight club free-for-all littered with stuffed animals and a lot of people going bananas. Which actually seems to fit the track quite perfectly!
Check out Dada Life – Tic Tic Tic ft. Lzzy Hale (Official Music Video) on YouTube:
Stream Dada Life – "Tic Tic Tic (Feat. LZZY Hale)" on SoundCloud:
https://soundcloud.com/dada-life/tic-tic-tic-preview/s-nZ8Zu
Click HERE to purchase it on iTunes!
Anytime Dada Life is in the house you are guaranteed an awesome experience. They are two people who genuinely love what they do and their energy radiates through the crowd. Not to mention they are some of the best in the business.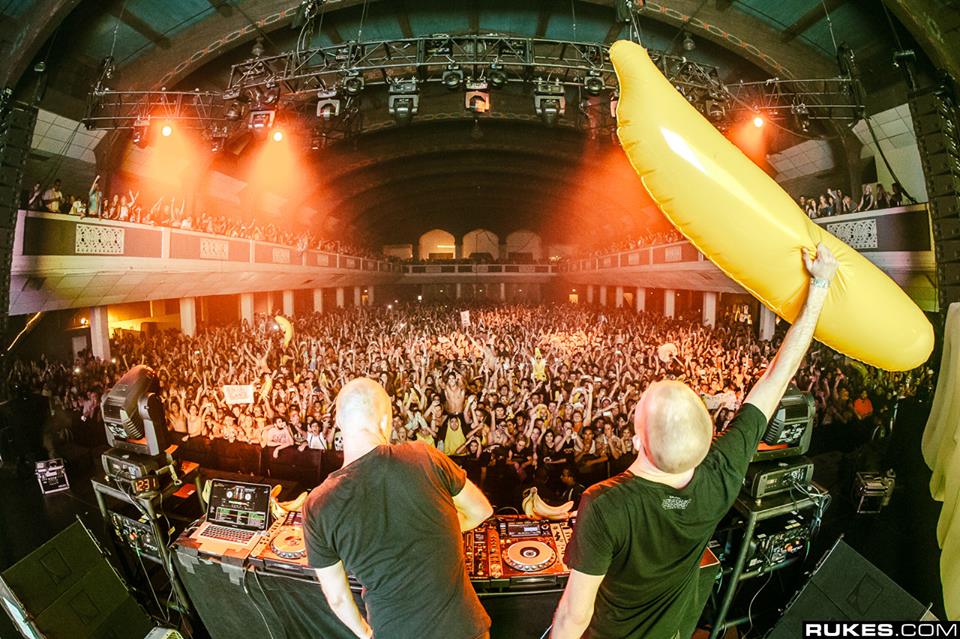 "We're always looking for that specific feeling of happiness and rage at the same time in our music," says Dada Life. "We really want people to be smiling while they're hurting themselves. This time we think we really nailed it!"
Dada Life will be headed to Tacoma, WA for "Lucky Festival" on March 12 and have additional performances that include: Beyond Wonderland in San Bernardino, CA on March 18, a stop at the "Magnificent Rave Spa" themed party at The Raleigh on Saturday, March 19 (noon-10pm), "Miami Music Week," in Miami, FL, and their "Dada Land Before Time" headlining concert at Red Rocks in Morrison, CO on May 21. The DJ-duo will also continue their Las Vegas residency at Hakkasan. More details on tour dates can be found here.
---
Follow Dada Life on Social Media:
Website | Facebook | Twitter | SoundCloud