EDM is Vast: So Start Exploring!
Trance runs through my body, mind, and soul. Everyone in my life knows me as the trance addict who lives and breathes tech, uplifting, psy, and almost every sub-genre of trance that exists. However, it hasn't always been that way. In fact, I grew up on pop, hip hop, and top 40 tracks. When I entered the electronic music scene in the late 90's, I was enamored by JS-16's 'Stomp to My Beat'. From there, I discovered the sweet electro beats brought to life by Benny Benassi. Moving forward, I really dug into the Big Room and main stage beats that David Guetta, Hardwell, and Swedish House Mafia flooded the scene with. When I finally discovered the sweet sounds of trance in 2012 at the EDC Vegas ASOT stage, I realized I had found my calling. The chills that those melodic rhythms pulled out of me were incomparable, and in that moment I began my transition into a dedicated trance addict. For the past few years, I have become so committed to trance that I have forgotten that there is an entire world of electronic dance music still out there. In fact, dance music is constantly changing and evolving and what may be here yesterday is gone tomorrow and a new sound is birthed. It is a beautiful thing when you find your passion, but one thing I have learned recently is to not completely close yourself off to the beautiful world of dance music. Here is why I believe this to be of utmost importance:
Just two short weeks ago, I was offered the opportunity to attend a show and meet the guys from Styles&Complete and Pyramid Scheme. I was hesitant at first because their shows are very hip hop and trap heavy. I have been so dedicated to trance that I have built up a slightly stuffy attitude about anything else — an attitude that we unfortunately see quite a bit of in the scene. An attitude of "my genre is best and every other is sub-par". Realizing this, and not wanting to get trapped into a close minded attitude, I decided to go. It turned out to be a wonderful decision. Not only were the guys so fun and cool to hang and talk with, their sets were full of energy, intensity, swagger, and fun. They had me dancing, smiling, cheering, and connecting with a totally new type of crowd. It was wild! Their fans were so excited, and the vibes were nothing but positive — exactly the opposite of what I had expected or assumed. I had forgotten that there was anything worth while beyond trance. I had forgotten that at the end of the day, music is music and it is important to keep your mind and heart open so you don't miss out on something special.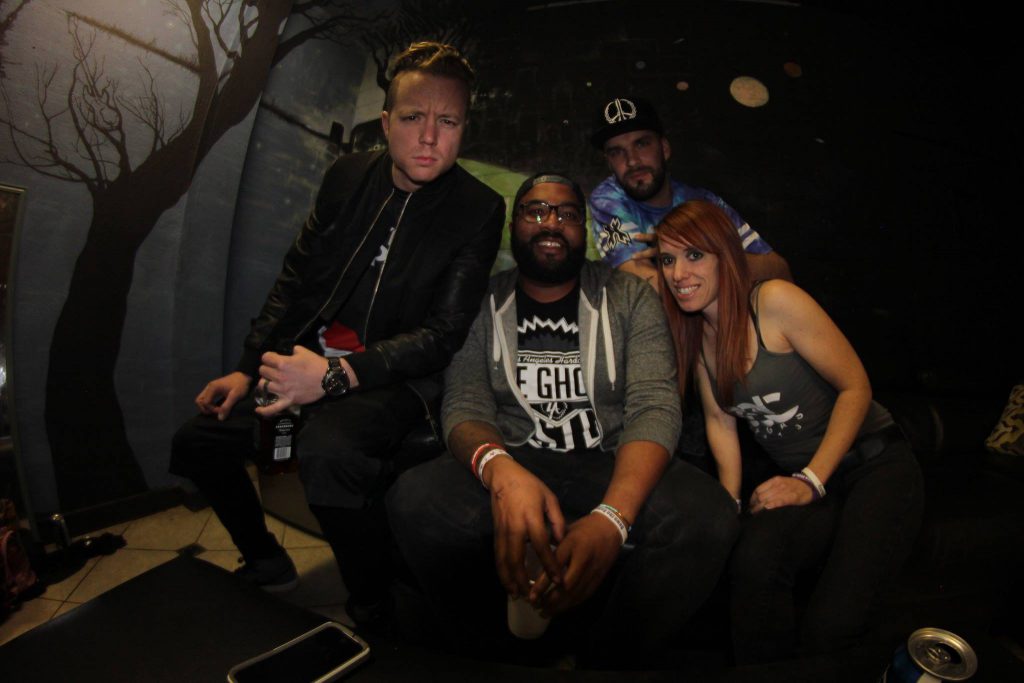 I left that show inspired to write this article and reach out to my beloved EDM community. When you find that one genre or sub-genre that makes your heart fly to the moon, hold it close and never let it go…but don't forget that it took exploration to discover that genre that you call home and therefore it is just as important to keep exploring as the scene evolves. Dance music is incredibly vast, ranging from all forms of house, techno, hardstyle, trap, dubstep, progressive, trance, DnB…and the list goes on. Those are just a few of the main genres. To discuss all of the sub-genres would be quite a project.
With that being said, here is my challenge to you: pick a style that you have never explored and check it out. Give it more than one chance. Give it two! Go see a show that you may have never even considered and then pick another. Again, give it more than once chance — you never know what you may have been missing. Your passion may shift or change completely, or it may stay right where it is, but that is the beauty of it. With this open minded attitude we may just begin a shift in our community's bonds. Maybe we will find that there is less social media battling on which genre is the best and more of the peace, love, unity, and respect that this scene was built on. Happy exploring friends!