Cosmic Gate holds a very special place in my heart. They've carried me through some of the most amazing times of my life and supported me through some of the craziest. Their incredible trance tracks provide beautiful sound and even better messages that come together to create performances that can get crowds of thousands up and dancing. The intuitive, brotherly duo that makes up Cosmic Gate (Nic Chagall and Bossi) have ventured across the globe spreading their songs like wildfire and gathering fans all over the world. They were so successful with this in fact, that Cosmic Gate created Wake Your Mind Radio about a year ago, an hour-long radio show that airs every few weeks in which Nic & Bossi share and discuss the tracks that have been making their dance floors go wild as well as new music premieres and tracks that explore their deeper trance interests.
If you were at Dreamstate SF, you know how epic Cosmic Gate's performance was! Now, on Saturday April 2, Nic & Bossi are returning to the Hollywood Palladium for a headlining show in which they will be celebrating their 100th episode of the Wake Your Mind Radio show! These two have been gracing the world their trance music since 1999…they know their stuff! What's even better is that Wake Your Mind is a venture into freethinking music that defies genres and pushes past borders. If the virtual radio shows itself has over 100,000 subscribed listeners, I can't wait to see how incredible the live performance will be!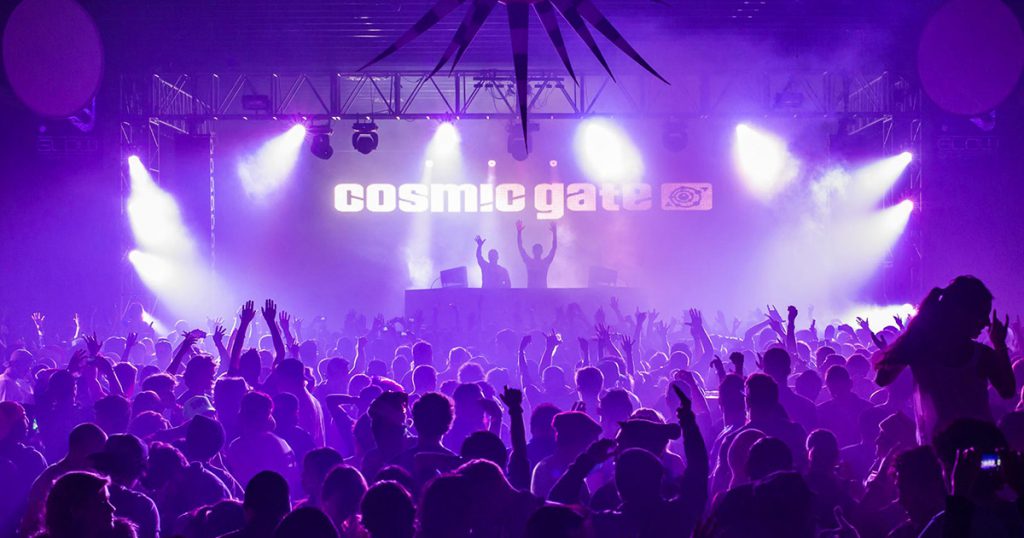 If you're ready to experience amazingly talented artists put on the show of a lifetime, join me at the Hollywood Palladium on April 2! Cosmic Gate is an artist duo that works seamlessly together. It's like they can read each other's minds when they are up on stage performing. They know how to work intimate crowds as well as festivals filled with thousands. They've sold out arenas, played at EDM capitals all over the world, and topped DJ Mag's Top 100 Chart. Cosmic Gate at The Hollywood Palladium is going to be be unforgettable!
Want a taste of their magic?
You can listen to Cosmic Gate's Wake Your Mind Radio here: