Dreamstate SF 2016 – Christine's Experience
Trance is worth the trek. Any trek for that matter. Mine included a 9-hour night drive to San Francisco full of musical track lists that previewed the momentous musical mecca that lit the end of the tunnel. Dreamstate San Francisco certainly felt like a pilgrimage. There was something entirely exciting about the fact that hundreds of trance-loving enthusiasts would all be flocking to the same place.
And how incredibly exciting it all was!
The weekend of January 16-17, 2016 was full of adventurous exploration, beautiful music, and the widest range of emotions I've ever felt. The anticipation had certainly been building and I could tell that everyone attending felt the same. The Bill Graham Civic Auditorium proved to be a perfect location for Dreamstate SF 2016. The sheer size of the auditorium was perfect for the hundreds of dancing trance-lovers as well as providing a large enough space for a spectacular laser light show. Furthermore, the Civic Auditorium provided ample seating in balconies above the main arena for attendees to either take a break or enjoy a less crowded vantage point. Personally, I spent some time in the middle of the dance floor during both nights and retreated to dancing with a crowd of enthusiastic others in the balcony seating as the night progressed. I was surprised to see how much more room there was outside of the main arena as well. I saw many event-goers taking breaks near the Insomniac merchandise tables, the colorfully lit lounges, and in the comfortable seating areas near the many food and drink stands. Everything was certainly well-thought-out!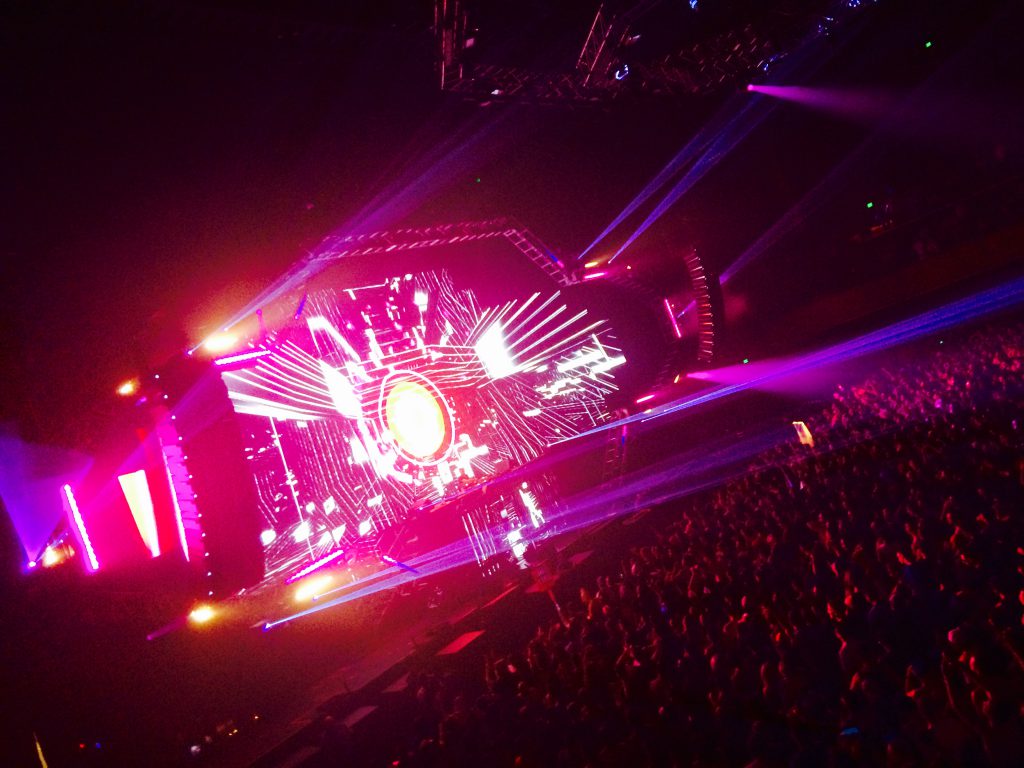 I've never quite experienced an event where I could mention specific and sometimes esoteric names and know that just about anyone around me would know exactly what I was talking about. As I purchased chicken tenders half way through the first night to fuel the epic Paul Van Dyk and Paul Oakenfold sets that would soon be on, I was able to jump right into a discussion on whether or not Markus Schulz would play a "rabbit hole" set as opposed to his normally more uplifting progressive big room work. As I paid for my food, I caught myself thinking how entirely welcoming and at home I felt at Dreamstate. Whether I was just walking to a bathroom or taking a seat in a random place in the balconies, I was met with extremely friendly and engaging people. I was able to exchange both compliments and kandi, both give and receive many hugs and high-fives, and was able to truly engage in genuine conversation. The sincere kindness, enthusiasm, and compassion that I felt around me were incredible and added to an already amazing event.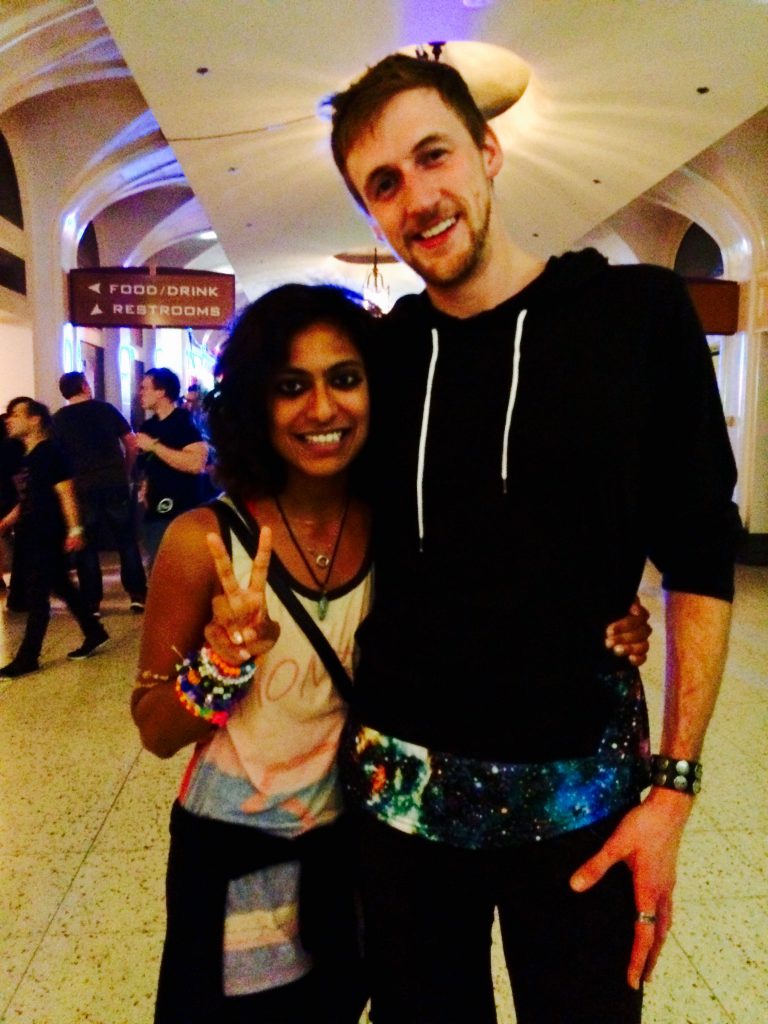 The Dreamstate SF 2016 lineup boasted well-known trance artists that had the opportunity to create deeper, more intense "Dreamstate" sets. Personally, my top three favorite artists of the weekend included Markus Schulz, Cosmic Gate, and Aly & Fila who all took my breath away with sets that explored all avenues of trance while invoking beautiful memories that have defined my entire EDM experience. Over the course of the weekend, I felt like I had embarked on both a new journey as well as a lovely review of past festivals and events…and as I looked around the Civic Auditorium both nights, I could tell that many others felt the same.

Music has the power to trigger emotion, to remind us of magical times long past, and to help us relive beautiful memories. Music has the power to completely change lives. When the cascade of colorful confetti showered the sea of people swaying together at celebratory moments in each set, it was like the energy unanimously swelled to crescendo of emotional power. I saw tears of happiness welling up in people's eyes, couples holding their loved ones even tighter, and event-goers all raising their arms as one. This trance experience single-handedly had the power to transport us all to a truly magical Dreamstate, a place where compassion and happiness reigned supreme…and at the same time, it impeccably showed us the magic in our realities, the beauty in every day moments and the genuine connections we all have the opportunity to make.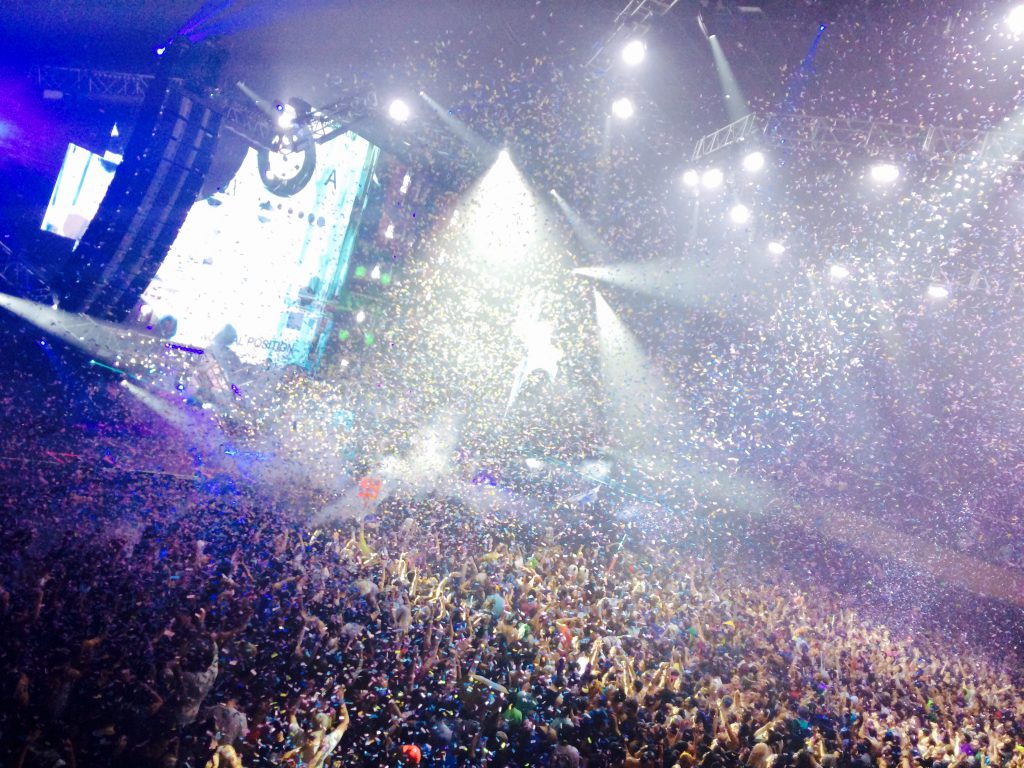 I left Dreamstate feeling like perhaps the world really could be just as magical outside of those auditorium doors as it was inside them. That perhaps, out on the streets, strangers really aren't so different than we make them out to be and that we are much more deeply connected than we may initially want to believe. I can't thank Insomniac enough for giving me the opportunity to experience something so truly inspiring.
The beautiful totems held high at Dreamstate SF 2016 had it right:
"Trance Heals Broken Hearts"
"Trance Is Family"
"Trance Is Life."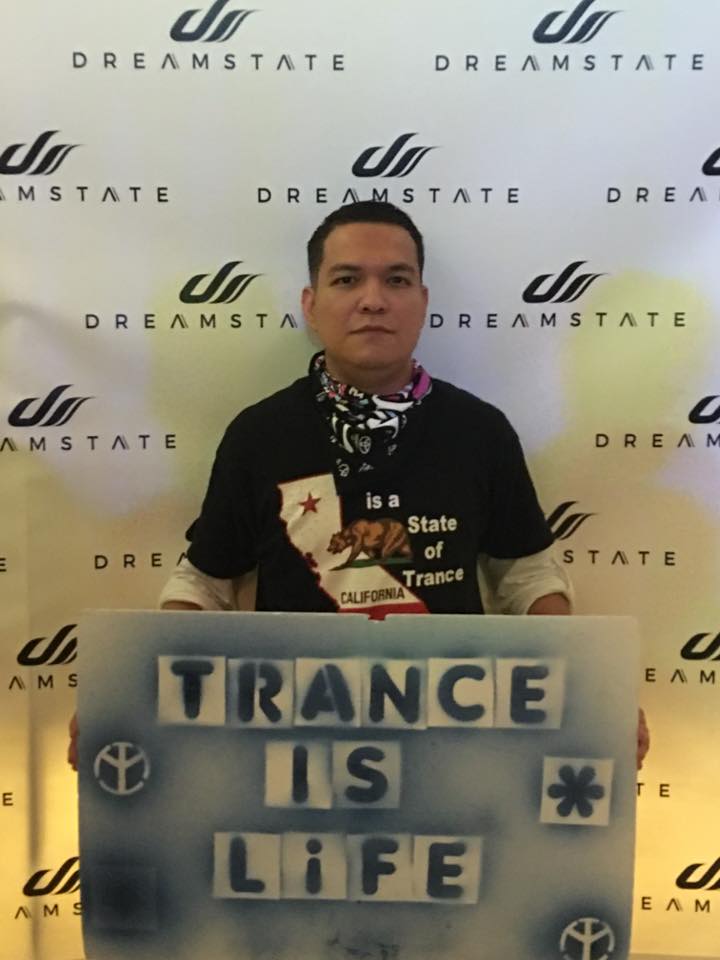 Photo credit: Luis Lopez