Never judge a book by its cover.
Looks can be deceiving, and you may never know that you're in the presence of greatness, until you ask.
So I did.
And I've never been happier with that decision than when I asked DJ Parradax for an interview.
Parradax, born Dax Parra, is a hardworking businessman, father of 4 beautiful children, and Stage 3 Non-Hodgkin's Lymphoma cancer survivor. He's already quite the hero…and we've barely just begun. When I met Parradax for the first time, I was pleasantly surprised. He had just finished a game of basketball with friends, greeted me with a warm hug, and was looking forward to a nice glass of iced tea. "It's a pleasure to meet you," he said. No, actually, the pleasure was genuinely mine.
Believe it or not, it was high-end sound systems in the cars Parradax used to work on that got him into music. "There's just something about good quality music that clicked," he says reminiscing about his beginnings that started with trance, happy hardcore, and the likes of Alice DeeJay and Darude.
In 2008, Parradax was diagnosed with Stage 3 Non-Hodgkin's Lymphoma. In 2009, he started 8 cycles of chemotherapy and 4 weeks of radiation. In March of that same year, his wife declared that she wanted a divorce.
Talk about a hero's journey, huh?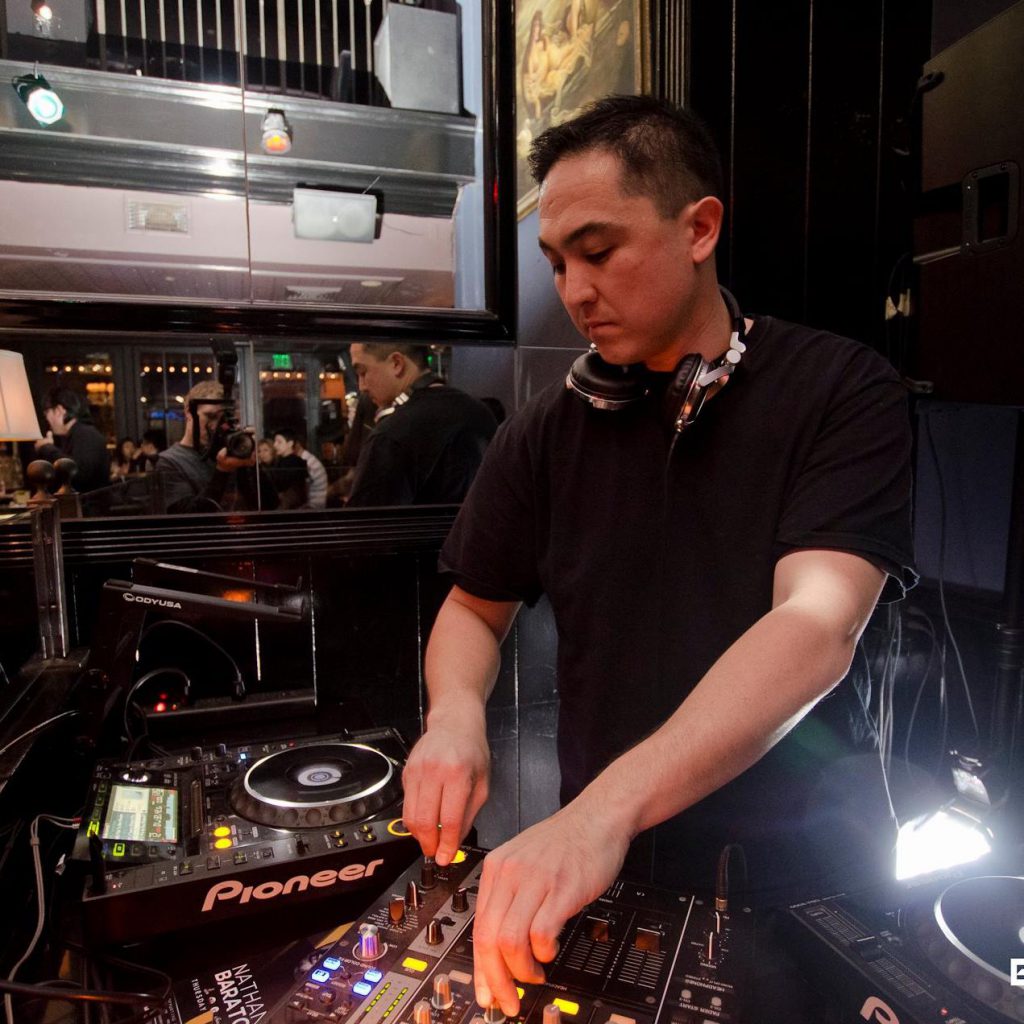 After a tumultuous struggle that turned his carefully crafted world upside down, Parradax beat his cancer, got healthier, and put his life back together. He found a girlfriend after the divorce that introduced him to his first EDM show. They rung in the 2010 New Year at OMFG with Moby, Afrojack, and Ferry Corsten…quite the incredible introduction to EDM, wouldn't you say? He was soon introduced to Deadmau5 and successfully started his EDM world exploration. Shortly thereafter in 2012, Parradax was gifted with a DJ controller from Best Buy that sat for 4 months collecting dust until he decided to watch YouTube videos that instructed him on how to put a mix together. Luckily, one of Parradax's co-workers was a fellow EDM lover. Parradax eventually shared one of his newly created mixes, to which his friend responded with high praises. Soon after that, an ad for the San Diego EDM club, Somewhere Loud, caught his attention. On August 14, 2014, Parradax attended his first night of 'Open Decks' at Somewhere Loud, an event catered to giving up-and-coming DJs a chance at practicing new sets and honing their skills. A mere week later, Parradax was playing his first live set!
"I liked Open Decks because I got to listen to everyone else. I like to learn as much as I can from other people and that was the best opportunity to do so." Parradax explained.
He wowed his first crowd with a fun house and techno set that had people dancing from the get-go. He was so successful in fact, that he was called in the week after that to play a live Friday night show…which led him to play literally every weekend at Somewhere Loud after that. Parradax couldn't believe the compliments that were thrown his way so early on. He was able to pack the house for side-stage shows, so much so that it wasn't long before Parradax was signed on as resident DJ at Somewhere Loud and playing the mainstage.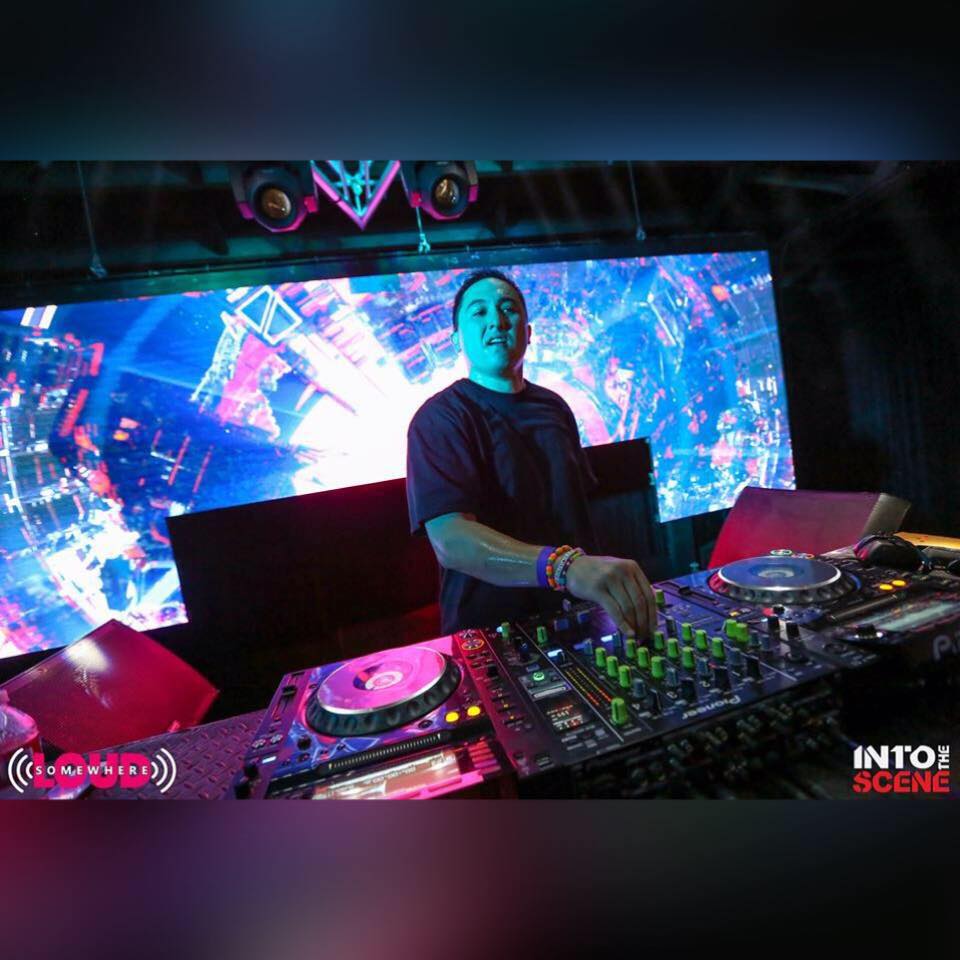 Even though he had to balance a full time job and four kids, Parradax readily welcomed the huge roll that music was starting to take in his world. He jumped on this unique chance to develop a new skill and have a lot of fun while doing it. "When I'm out and about, I always look at every song and think to myself, 'How would I play this? Would I change out the intro? Would I change the drop? Should I cut it up and add an overlay…?' and then I go home and I try it all out. I'm constantly dissecting music. "
Music permeates Parradax's everyday life in an extremely positive way. He even had the special opportunity of including his 19-year-old-son in his shows. "He brought his friends out for the show!" Parradax explained. "I called him up on the stage so that he could push the button and play the next song. It was so awesome to have my son there. There's nothing else quite like it!"
Parradax has played 12 huge shows outside of Somewhere Loud thus far. Highlights include Bassmnt the same night as Crizzly,  Fluxx, and AC Lounge throughout the San Diego area. He was even able to open for the Chainsmokers at Bassmnt on Dec 5, 2014 with a grooving break-beat, night bass, house set. His biggest performance opportunity to date happened to be this past New Years Eve. Parradax was invited to play from midnight to closing of Bassmnt's New Years Eve 2016 celebration. He was able to close out very successfully 2015 with a super fun set that had an entire club dancing into the new year!
Even after hearing about all his awesome performance memories, was his integrity and dedication associated with being a DJ that had me most intrigued. "I'm not a music producer first. I'm a DJ first," Parradax explains. "I respect DJing for the art that it is."
The pressure to create music industry competitiveness is very real in the rapidly growing EDM world. Oftentimes, DJs feel an intense push to create music, even when it's not exactly their craft. Parradax seeks to defy the norm. "DJing is hard work. It requires awareness and quick thinking. You have to be able to read a room accurately and you must be able to select the right songs at exactly the right time. You have to hook your audience and then work really hard to not suck after that!"
Parradax is unique in that he's able to help just about anyone feel like they belong at one of his shows. His versatility, awareness, and creativity consistently brings in a diverse crowd and keeps them on the dance floor."I love taking non-EDM songs and providing an EDM outlet for them." Parradax explains. "I love creating mash-ups and I love people's reactions to my edits."
Parradax's goals for 2016 include going to EDC Las Vegas since he has yet to attend a massive festival and starting the music creation process. He will be taking classical piano lessons and honing in on his producing craft. "I really want to approach producing the right way. If I don't absolutely LOVE what I create, then you'll never hear it. If I'm going to release something, then it's got to be fire." As for DJing, Parradax hopes to eventually play at a Las Vegas day club or pool party. "I just know that I can move a dance floor and I'd love more opportunities to do so," he says.
Parradax has been DJing for merely a year and has already played 75 shows. He's dedicated, inspiring, and ready to take the DJing world by storm. "There's an art to DJing that goes beyond the technical level. As a DJ, you get the chance to read the mood and feel the audience's vibe. It's a beautiful thing."
This newcomer is proving to be quite the powerhouse and I for one, can't wait to see what 2016 will bring him!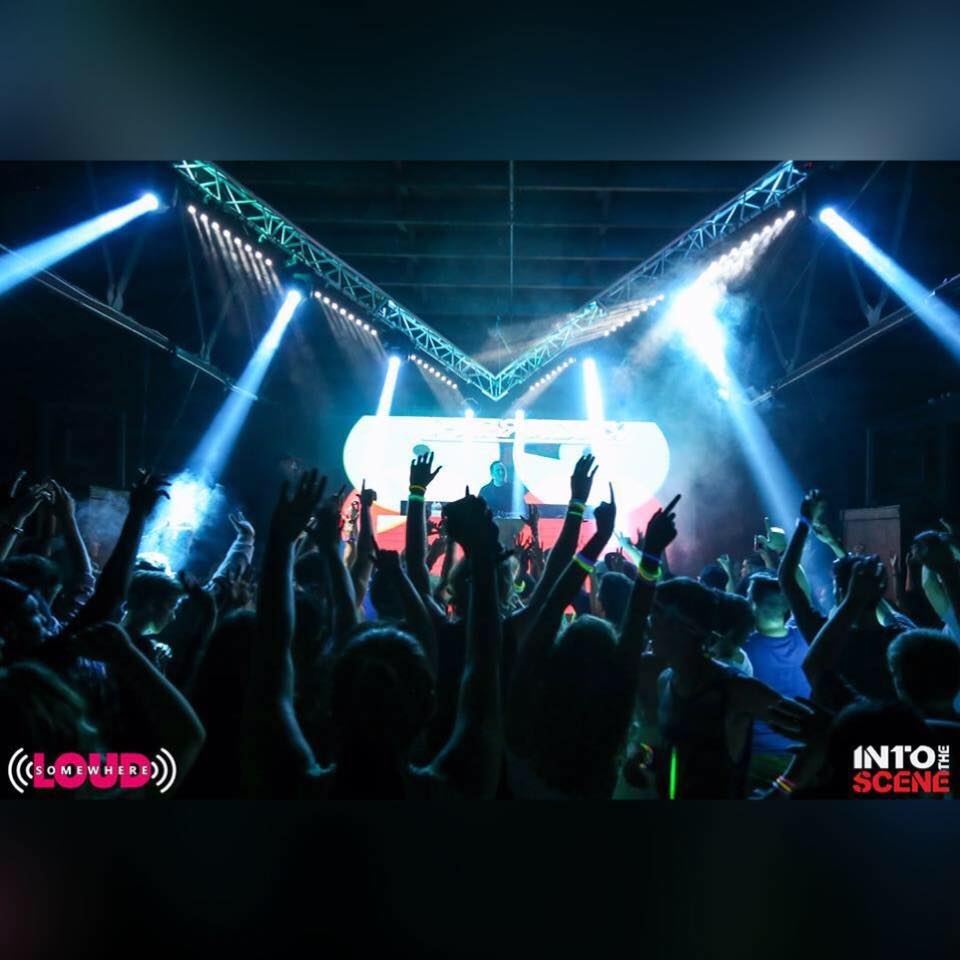 Artist Insights
Parradax's formula for a successfully fun night is simple. In fact, he has some valuable advice for up and coming DJs. Artists, take note!
You have to bring the ladies out to dance! Find some awesome vocal tracks that everyone can sing along to. Maybe that means you have to have a Justin Bieber remix or a Jack U track in your back pocket!
Then…you gotta hit that twerk track! My goal as a DJ is to get people out on that dance floor and DANCE. It's called Electronic DANCE Music, right?
Don't come to your venue 10 minutes before your set. Be there from start to close and use that time effectively. Read the room, tune in the vibe of the night, and see what people are reacting both positively and negatively to. You need to get a feel for the night if you want your performance to be special. Being prepared for your set means more than just getting a playlist ready.
Study other DJs. See what's working for them during their sets and what's not. Pay attention to what they are playing. I Shazam new tracks all the time when I listen to the DJ sets before or after my own.
Have an ample potential track list. I've seen all too many times when a DJ will run out of music before the end of his set time. That can be super embarrassing! You need to have enough music on hand to play in case your set needs to be extended. You also need to have enough music on hand in case the crowd is feeling a different vibe than what you came in prepared to play.
Your listeners want to go on a journey when they listen to you. Give them familiar songs that they can jam out to and then show them something new and different that you absolutely love.
Try open-format DJing. It's an awesome way to explore your talent and play a variety of tracks. I've used open-format DJing to create a set that started out with hip hop and ended with trance. It's definitely possible!
Feel the flow. Always feel the flow. There are always tracks that I really want to play at shows just because that's what I'm feeling that night. But I also know that I'm responsible for creating an experience for everyone in the room. I have learned that I can play the tracks that I really want to play, but I might just need to take my listeners on a musical journey that brings them naturally to those tracks.
Get To Know Parradax
Favorite Tracks:
ATB Ecstasy (ARMNHMR + DATHAN Flip)
Why (Francsis Derelle remix)
Always There (Alex Metric)
Favorite Artists:
Chris Lorenzo
Prok & Fitch
Knife Party
Party Thieves
EDMID Guest Mix 015 || Parradax
Follow Parradax on Social Media: