Celebrating a New Year's Eve in New Orleans is on top of most people's bucket lists. But celebrating New Years Eve in New Orleans at a show headlined by trance legend Markus Schulz is a dream that I never thought I would get to experience. The stars aligned and dreams became reality when Metropolitan's New Year's Eve Extravaganza was announced to play host the Unicorn Slayer for a party that would be envied by all. Being an active member of the Schulz Army, I had to make it to this event. And it turned out to be a night I will never forget.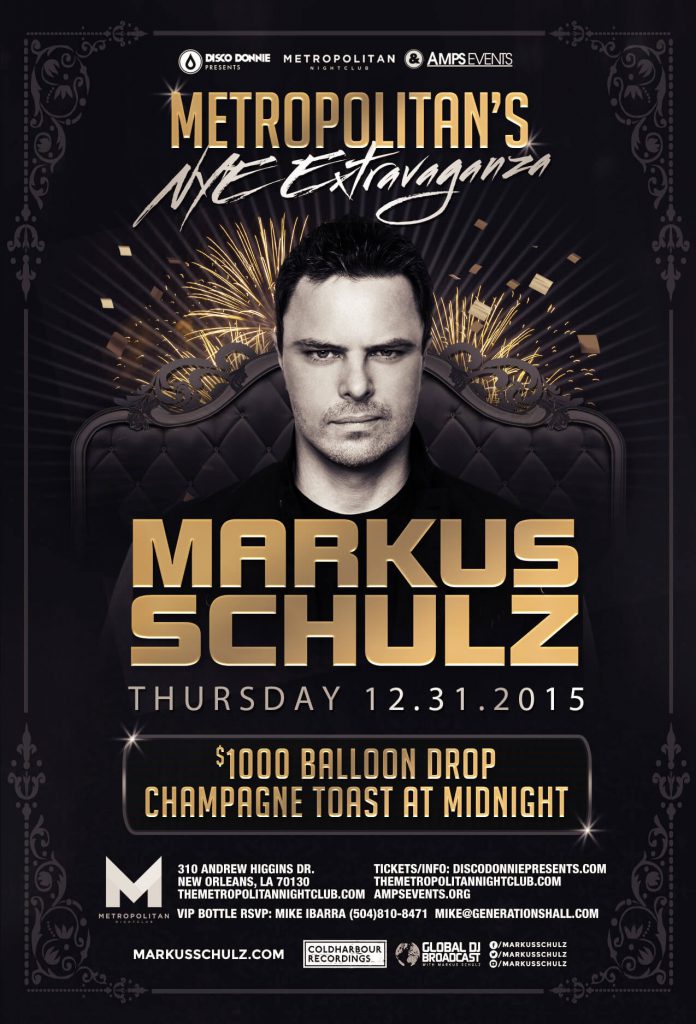 I am going to begin my review of the show by speaking out about the vibes and setting of the night. Metropolitan night club is a very large club, boasting three rooms for club goers to explore and party in. The lighting system was good, with lasers and moving heads, and main stage was lined with a couple CO2 cannons to thrill those lucky enough to make it to the front. There were multiple bars to keep the booze flowing and to be honest, it was a pretty decent club compared to many in the city of New Orleans. With that being said, I was honestly a little shocked to hear what the DJ's were playing at an event that was highlighting America's #1 DJ, and trance powerhouse, Markus Schulz. The track selections were predominantly hip hop with some pop EDM sprinkled in here and there. I was very surprised that even at the main stage where Markus would be gracing the decks once the countdown concluded, the opener was setting the mood with trap and hip hop. This is the time that respect to the headliner should be paid by crafting a set that doesn't necessarily have to be the same genre but one that is complimentary. But I knew that within moments, all would change. Markus Schulz would remind the crowd why he is the master of his craft and send us into trance paradise.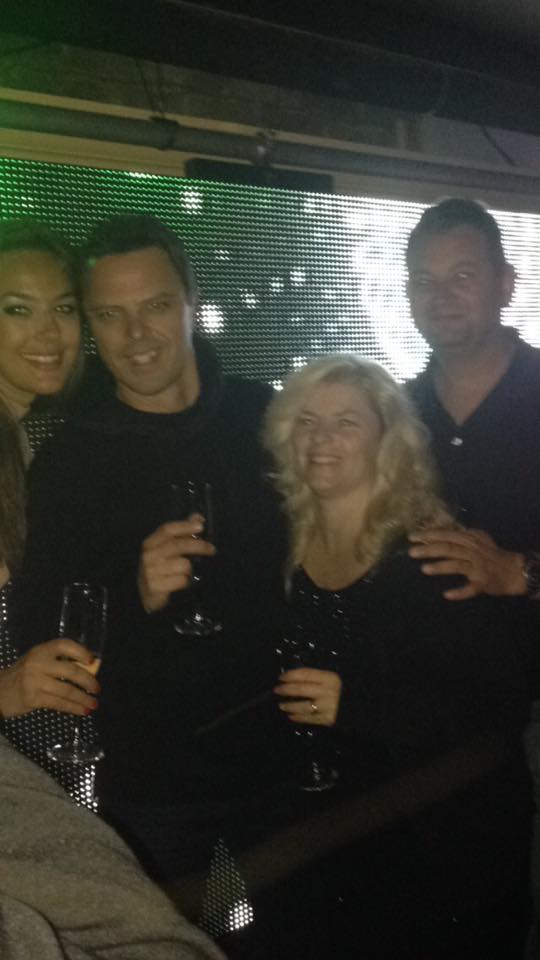 With a 10 second countdown, a champagne toast with Markus Schulz, and a balloon drop accompanied by a decent light show, it was time for the Global DJ Broadcast pioneer to take over the decks. By the time his first track dropped, the crowd was already in a New Orleans style party frenzy! I knew that Nola knew how to party but this crowd was on another level! Markus used this energy to create a set that was one of my favorites to date. Throughout the 3 hours that he spent taking us on a musical journey he stayed true to his Coldharbour sound. He played his current hits like "Destiny", "Remember This", "Tomorrow Never Dies", and "Seven Sins" and dished out New World Punx vibes with "Torque" and their newest release, "Bang". The trance master even dropped a track debut that left the crowd cheering and begging for more. For 3 hours, the music consistently gathered intensity with an array of: classics, crowd pleasers, beautiful melodies, and heavy blood pumping trance beats. Through it all, the crowd continued to turn up in a way that I wasn't used to at a trance event. A very rowdy group of party goers without question! But, rounding out his set Markus played an Adele remix of "Hello" that no-one was expecting but was crafted in such a way that was very appropriate to end the evening with and bring everyone back to reality. It was truly a great trance filled night and a wonderful experience to ring in 2016.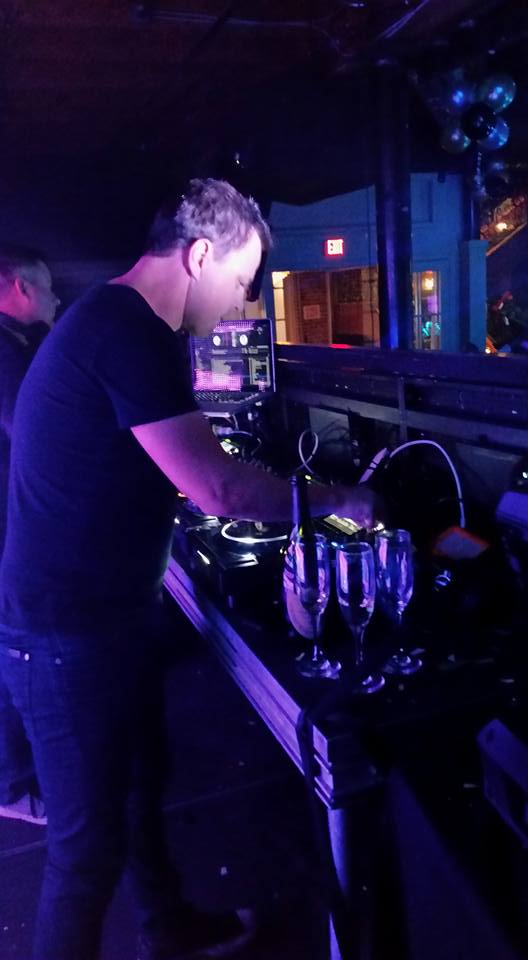 In summary, Metropolitan Nigh Club's New Years Eve Extravaganza had its positives and negatives as all events usually do. The lack of research and preparation that was apparent on the openers end was a bit discouraging, as it did throw off the vibe a bit at the start. But sure to Markus Schulz fashion, he took control of the club and if you weren't a trance fan at the beginning of the show, you certainly were by the time the evening ended.