Eddie Romero is a rising DJ based out of Arizona, who spins a variety of styles. He has recently been playing local events in Phoenix and Tempe, on lineups ranging from clubs to underground camping events. Not just a DJ, he is also a fan of the community too, and attends events like EDC Las Vegas just like everyone else. Recently he produced and released a tropical house track, "Sardonyx" back in September and has hinted at getting picked up by a management team for 2016!
You can catch Eddie in Arizona at the Decadance AZ Afterparty on New Years Day, Afterglow!

Not only did we get a chance to chat with Eddie, but he also has provided MLA Guest Mix 010, you can take a listen here:
---
What was your inspiration in becoming a DJ?
My inspiration would have to be the local djs in Arizona from 2006 to 2011. I had the best times of my life there. once I saved up enough money I bought a shitty numark controller and started practicing. I wanted to return the favor to the new age ravers in good vibes not only in the music, but me as a person as well.
Having a specific "sound" is important in the EDM world. What would you describe your sound as?
At the moment right now mix of big room house, future house, and hardstyle. Depending on the mood I am in and the correct atmosphere.
If you could play a b2b set with any artist, who would it be and why?
Blasterjaxx hands down. They play enormous tracks, and bring not just a dj set but a performance. I aspire to be like them.
Do you have a favorite event that you've been able to play?
My favorite event I have played would be when I had the chance to open for carnage where I started raving. I mean I played in front of about 1000 kids. It felt like an oldschool rave again, The vibes. The emotion. Everything about it was absolutely perfect.
What about the Electronic Music Scene specifically speaks to you?
The Electronic Music Scene means everything to me. It bleeds positive vibes and compassion through and through. I will stand by this 100% because I wasn't the most popular kid in school and when i went to my first rave I was accepted and loved for who I was. Nothing is greater than the power of love.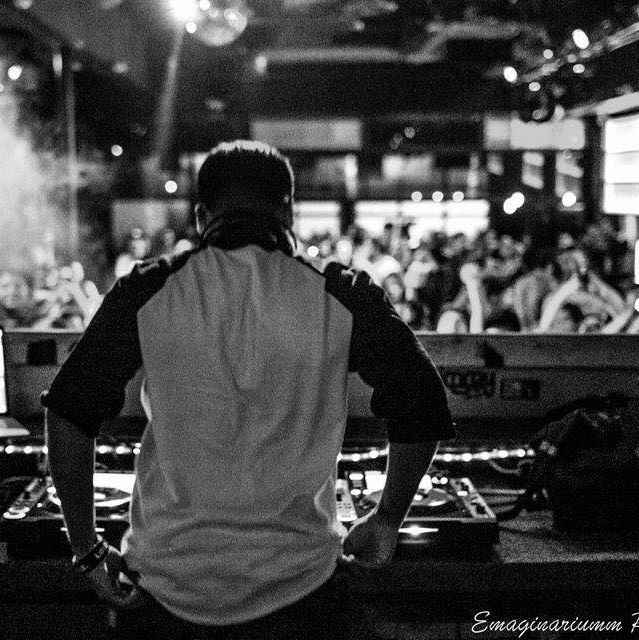 If you could pick 3 artists to listen to for the rest of your life, who would they be and why?
John lennon – Lennon spoke of global love and peace, He also spoke of believing in yourself and making a change.
Kid Cudi – Cudi taught me that even tho I was different I could still make a difference in the world if I believed and never gave up.
Blasterjaxx – They are literally perfect.
Which artist was your introduction to Electronic Music?
DJ Irene was the first artist I heard.
What is your favorite event that you have attended?
EDC 2014
What is your favorite ice cream?
I'm allergic to milk so orange sherbet!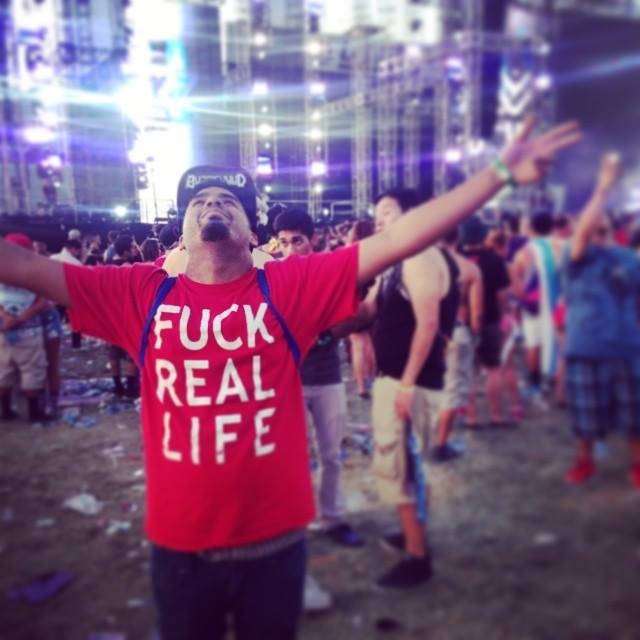 ---
Follow Eddie Romero on Social Media: