Transmit Recordings has released a brand new hit single named "Number of the Beast." It hails from the lands of Eric Sneo who is definitely one the most diverse producers in the world of techno. Eric Sneo has been consistent growing since the late 90s in his homeland of Germany. He now reigns at The Palazzo, a world famous club in Germany and has created his own label named "Masters of Disasters." All in all, he makes it known that he's all techno, all the time.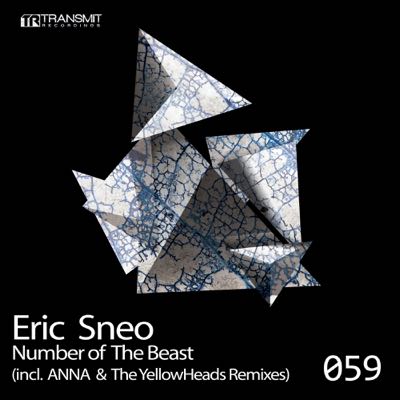 Even though Eric Sneo already has a label, he's knocking it out of the park at Transmit Recordings. This brand new release tells a story of good and evil, dark and light. The featured remixes play with booming bass from percussion queen ANNA as well a thumping element from The Yellowhead that all in all makes this track a super club hit.
Eric Sneo himself has been a highly rated international DJ from an early age. He's extremely musically talented, with knowledge of the drums, piano, and accordion. His unique performances on the E-drums during his DJ sets developed him into a distinctive and highly sought after musician. He does something that not every DJ does – he combines his trademark techno style with live and acoustic instruments…including, yes…the didgeridoo.
If that's not original, I don't know what is! Stay tuned for more ground breaking productions from Eric Sneo – they are sure to be completely unique and extremely fun to listen to.

To listen to more of what Eric Sneo has to offer, check him out on SoundCloud!
To learn more about Eric Sneo, check him out HERE
To learn more about Transmit Recordings, click HERE