Musical Freedom Radio was created by Tiesto last year to give artists a chance to truly follow their passions and showcase their talent. It was created as an opportunity for artists to express their "musical freedom" in hour-long sets and play what they've always wanted to play when they aren't constrained by club or venue restrictions. Fans were wildly receptive to the musical creativity and ability to think outside of the box that they would listen to tuning into Musical Freedom Radio. Mixes included a classic disco set by Oliver Heldens and a 60-minute electro set by Tommy Trash, for example.
https://soundcloud.com/musical-freedom/musical-freedom-radio-episode-22-bassjackers
Musical Freedom Radio is now featuring Bassjackers as the guest artist group for Episode 22. This episode is now available for a free download exclusively on Musical Freedom's Soundcloud page. Bassjackers has pumped the hour long mix with a variety of different EDM styles and genres as well as original songs and remixes. According to Bassjackers, this episode was a chance to play something other than their usual big stage EDM sounds, and decided to play much more of a house-tech approach.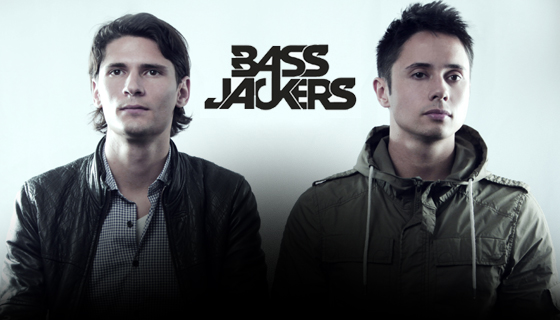 The duo that creates Bassjackers includes DJ Marion Figr and producer Ralph Van Hilst, who became best friends in high school. They have been sustaining a talented career that includes both chart toppers and collaborations with Martin Garrix, Afrojack, KSHMR, and Showtek to name a few. Both Figr and Van Hilst have opposing personalities, which make them the perfect combination for an artist team. Their talent can be fully enjoyed during Episode 22 of Musical Freedom Radio with original tracks as well as excellent remixes.
Tracklist:
01. CamelPhat feat Eden – Siren Song (Redondo Remix)
02. Michael Calfan – Breaking The Doors (Original Mix)
03. Chris Lake & Anna Lunoe – Stomper (Rrotik Remix)
04. Sander van Doorn, Pep & Rash – White Rabbit (Original Mix)
05. The Chainsmokers – Roses (The Him Remix)
06. Jameson Thieves & Baewatch – My Head (Original Mix)
07. Twoloud & Konih – One More (Extended Mix)
08. HI-LO – Ooh La La (Original Mix)
09. Zonderling feat Bishp – Crazy for You (Extended Mix)
10. Bassjackers & Brooks – Alamo (Kiida Remix)
11. Bassjackers & Reez – Rough (Original Mix)
12. Oliver Rosa – Monday (Extended Mix)
13. Yellow Claw & Mightyfools – No Class (Moksi Remix)
14. EDX – Revered (Original Mix)
15. Oxia – Domino (Original Mix)
To download Volume 22 for free, click HERE