HIIO is Argentina's Nico Hamuy and Colombia's Ortzy joining forces to bring us some amazing beats from South America. Based full time out of Buenos Aires, this dynamic duo is taking the EDM world by storm. HIIO is already making waves in the international dance music community with their two collaborations with Chuckie, as well as garnering support from artists such as David Guetta, Hardwell, Tiesto and Fedde Le Grand! Boasting of plays at Creamfields and Tomorrowland, there is no doubt that this duo is helping put Buenos Aires on the map!
To get some more insight on Nico and Ortzy, we sat down with the duo to chat about their beginnings as artists and more!
What were your inspirations behind becoming DJs?
Nico: Growing up, I´ve been a fanatic of some Rock and Roll bands, such as Guns And Roses, Aerosmith, Bon Jovi and U2. They were my inspiration to get into the music industry. Of course I began to DJ when I heard one specific DJ playing these songs from these Rock and Roll bands, but dance music versions. His name? Paul Oakenfold. When I saw him playing songs from U2, which made the crowd go crazy with his remixes, I said to myself  "I want to be like him!"
Ortzy: For me was a little bit simpler. When I went to my first EDM event, Mauro Piccoto was playing, and I just couldn't believe how one man was making 5,000 people dance. The show, the crowd and the energy that was there was just amazing. That was the moment that I decide to become a DJ.
What about the Electronic Music Scene specifically speaks to you?
It's an industry which unites people together for the love of music. You can have 50,000+ people singing along to one of your tracks and it's such an amazing feeling. As The Swedish House Mafia once said "Goosebumps never lie!"
Having a specific "sound" is important in the EDM world. What would you describe your sound as?
Being from South America, we definitely have some Latin influence in our sound. We love rolling drums and sexy melodies to come together – You can say our sound is primarily progressive house and electro.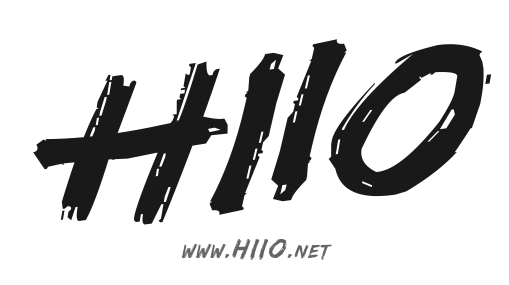 Are there differences in the EDM Community in South America compared to the rest of the world?
The EDM community is South America is just as passionate as the rest of the world. More and more major festivals are popping up and the scene is growing really fast over here. We have Electric Daisy Carnival Brasil, Creamfields Buenos Aires, Summerland Festival, Tomorrowland Brasil, Mysteryland Chile, Love Parade, Ultra Buenos Aires, and Time Warp Buenos Aires now coming through. So, you can imagine that the community is much larger than it once was before.
What can we be on the lookout for in 2016 from HIIO?
Well, we just moved to a new management company – TTT (Talk To The Management) and we have great expectations with them. Lots of new music coming your way in the next few months. We have originals, collaborations and remixes to come for 2016.
https://soundcloud.com/hiio/hiio-jaguars-original-mix-promo/s-dIbaQ
Do you feel that South American DJs and Producers are beginning to gain more attention in the global EDM community?
Yes for sure! Now that we're on the map for these major music festivals, more local artists are also being booked in the lineup and media are paying attention to the festivals over here.
You guys have played plenty of shows since joining forces, is there one or two shows that stick out to you as favorite venues or locations?
There's definetly so many that stand out, but for us playing Tomorrowland 2013/2014 was really special and of course Creamfields Buenos Aires, which is in our backyard right at home. It was nice to see the support from our own Country.
If you could play a b2b set with any artist, who would it be and why?
Ortzy – Marco Carola! Because he is the master of Techno music!
Nico – Sunnery James and Ryan Marciano Or Steve Angello! Why? Because I love their style, and now we're playing more house and tribal during our sets. So, it'd be a perfect combination.
If you could pick 3 artists to listen to for the rest of your life, who would they be and why?
Nico –  Guns n' Roses, The Killers, and Pavorotti
Ortzy – Coldplay, Mana, and Alesso
What are your favorite desserts?
Nico – Cheese Cake
Ortzy – Genovesa Cake
---
Follow HIIO on Social Media!