Electronic Daisy Carnival and especially Insomniac events have always been very near to my heart. I've grown up with them on the west coast since the late 90's. However, I have recently moved to the East Coast and have never hit any events on the East Coast. As I purchased my EDC Orlando 2015 ticket a little fear washed over me as this would be my first Rave since 2001 that I may be attending solo. I had no idea if the east coast would still have the same love and acceptance that i had always found back home, but it was time to dive in and find out.
Now if you have ever been to an Insomniac Event, you know they wrote the book on how to throw an amazing life altering party. All that I'm going to say is they always go beyond my expectations in environment and talent, EDC Orlando was no different. They brought all their world-class DJ's, Entertainers, stages and magic to our little Tinker Field. My hat's off to all of their work to make our little tinker field have all the feel of our main electric sky in Las Vegas.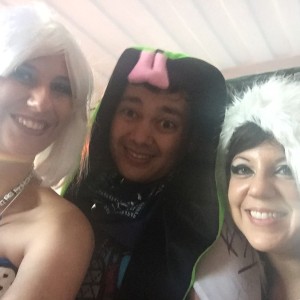 Shortly after I purchased my ticket with the expectation of going solo, my best friend and room-mate immediately joined in the fun and bought her ticket also. Even though this would become my first rave on the east coast, I did know that there were friends and acquaintances also attending this EDC. I work in the service industry and I had half of my staff hyped about the coming EDC already. I had also recently attended a Orlando Magic Kingdom raver day by Magic in the Making. However, knowing people who will be at an event and having a rave family are two very different things.
As we got closer to our first day of EDC Orlando, Jessica Tessene, fellow EDM Identity correspondent, hit me up about carpooling to EDC. I gladly added her to my group and assumed it would just be a ride to and from while she would go off during the event on her own. I couldn't have been more wrong. From the moment the three of us walked through security, the deep bass of Neon Garden stage called us to its meadow and the three of us began to build an unspoken bond.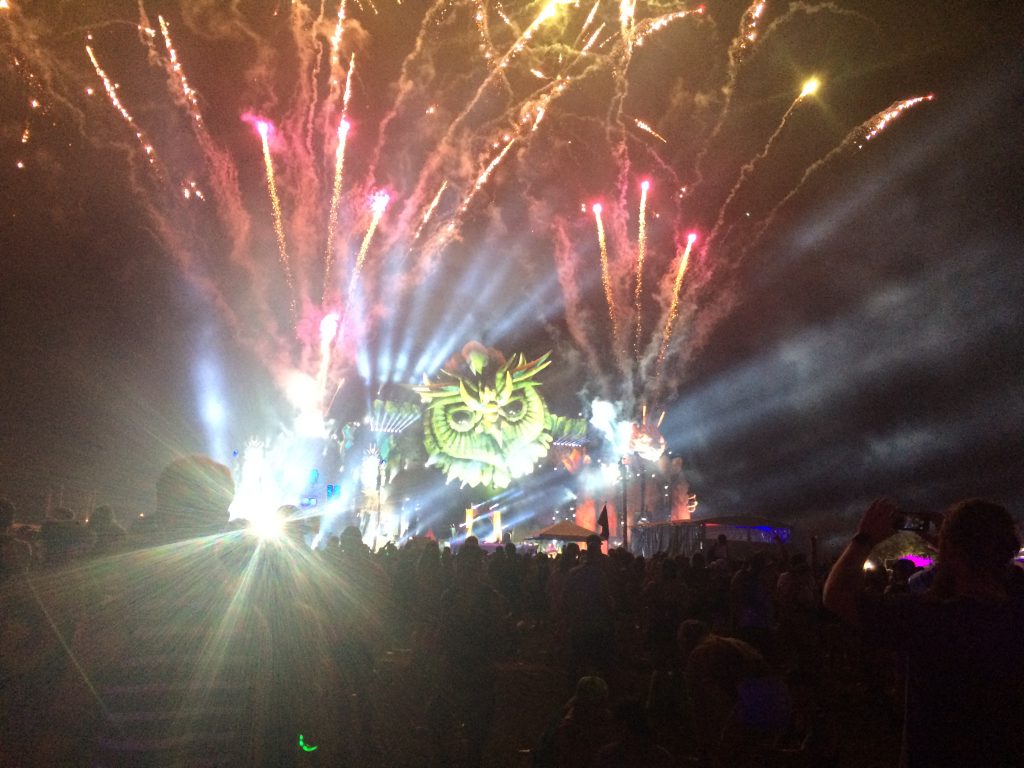 We continued to wonder to Kinetic Field (the main stage) and our family began to grow. Two friends of a friend, Pau & Sol, had been given my contact info since before EDC Las Vegas. However, for the entire time, we had never been able to do more than comment on each other's Facebook posts. After finding out that we were all at EDC Orlando, they made short work of finding us at Kinetic and shared their Orbit and Shuffling skills.  Again, I had assumed they would just stop by and say hi before continuing on their way. But that electric sky did its magic again, they had become family. Now I had many more friends that I saw there to share a few songs a lot of love with, and then we went on our own ways. Family however, always seems to come together. The five of us did wander and go off to do our own things and see our own friends, but there was always this unspoken desire to come back to our normal spots at the stages to be with our group. To me, that draw that brought us together is what makes us family.
So if day one was about family, day two was about community for me. To start the day our family met at Circuit Ground to start hard and get the day started. We also ended up with two new additions to our family, Brock & James who are friends of my best friend. We didn't know they were even at EDC Orlando until the magic of Facebook and seeing them post solo pics from the day before. These two really rounded out our group with their goofy antics, positive vibes, and love.
As the afternoon went on, I saw a fellow raver looking a little lost and very drunk. After asking him if he had friends nearby, we found out that he had lost them. This leads me to one of my favorite parts about raves: the majority of us at a rave will do everything we can to take care of a fellow raver. My new family was no exception. As we danced the day away, we had our new friend stay with our group, made sure he got his water and was able to sit and relax without getting trampled in the "between set scramble". I also gave him my cell number so if he got lost and needed help he could still reach out to me.
Shortly after I gave him my number, another rave miracle happened. I had received a text from his phone asking me where I was, I instantly glanced down to where he was sitting and was puzzled that I would get a text from him while he was sitting a foot away from me. When it finally hit me I asked him where his phone was, it turned out that he had lost his phone on a water run a little way away from our group site and some amazing ravers found it. They saw I was the last text he had sent so they decided to see if I could return the phone for him. Yes, at a busy rave with over 60,000 people, these ravers wanted to make sure that this stranger was able to get his phone back instead of pocketing it and selling it later. After getting his phone back to him, he also was able to sober up enough to find his friends and continue his night of partying under the electric sky.
As our night progressed, I had a little guilt on me about pushing and encouraging Pau to shuffle her heart out and Sol to orbit all night on day one. Because I started gloving a year ago, I bring my gloves with me to almost every event, however I rarely bring them out and share at all. It's a pretty scary thing, to put your heart and soul into something and know that a stranger is studying your every movement, watching your every twitch, and possibly feeling every emotion you are laying out. It feels like you are opening the windows to your soul and letting yourself be on display. After all of my encouraging of Pau and Sol out of their comfort zone, I felt it was only fair to push myself out too. I wandered away from my family for a set or two and just roamed the fringe of the crowd with my gloves playing lightly as I walked. It didn't take long before I had people coming over and asking for a light show. Very nervously, I smiled and followed them to their groups.
Now first off, I can't tell you how thankful I am for BlasterJaxx and Bassnectar… these are the two sets I gloved the most during, and there is just something magical about their music that you can just feel the beats. Show after show boosted my confidence and could feel my movements becoming more fluid. Regardless of how rough I felt my show was, the Orlando rave community showed me nothing but love. I also found an addiction to the silence. While I was gloving, there would be this moment when you look past your gloves and into your audience's eyes. You can see their eyes glowing with wonder and astonishment, it's incredible. I will also say that as much as I appreciate the praise and love people will give me after a show, the one thing I cherish the most is the silence. The few moments after a show where your audience is just looking at you and is unable to form a sentence, a phrase or even a thought. I believe that silence is really the biggest honor anyone could ever give.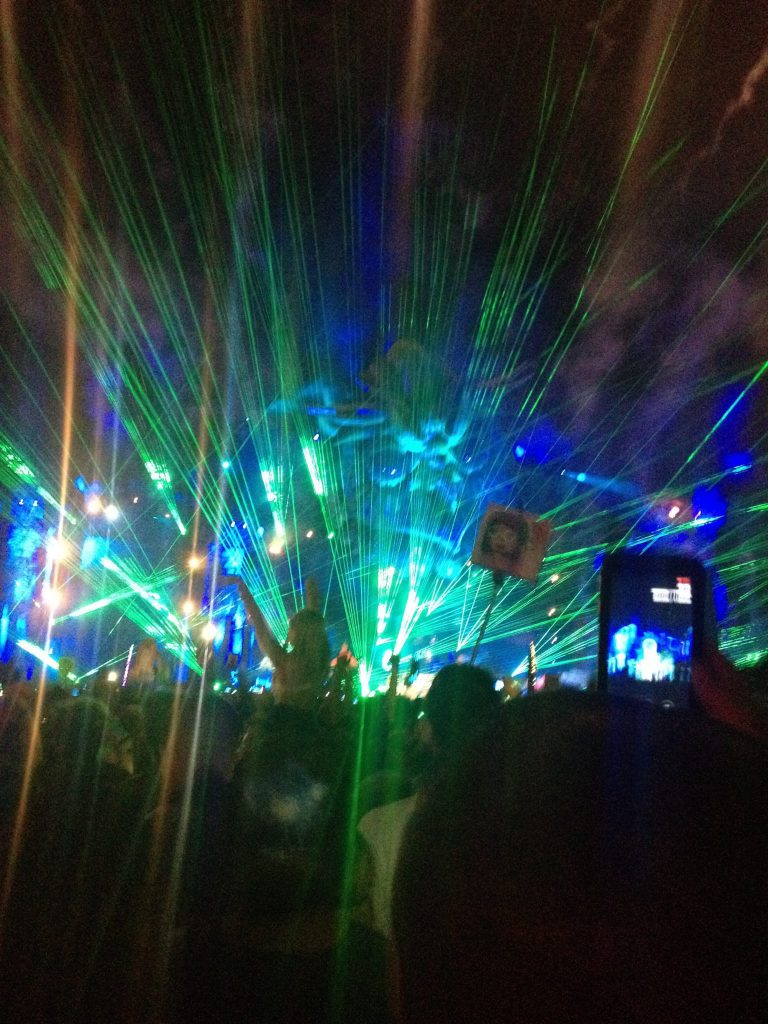 So after a weekend of unknowns and fears, Insomniac's Electric Daisy Carnival Orlando 2015 left me loved, connected full of hope and excitement for my next event. Remember that regardless of what event you go to, or who is running it, we are what make the difference. When we come together, we are the ones that make these shows special. So treat each other with the Peace, Love, Unity and Respect that you want to receive. Until the next adventure, keep making memories and spread the love!