Sadly, EDC Orlando 2015 has now come to its close, however the memories that were made were even more magical this year. With the return of the Crystal Owl stage from EDC Las Vegas 2015, expectations were exceeded. This year was one of my best years at EDC Orlando since I experienced my first one in 2013. Pasquale really out did him self this year. An expected 65,000 headliners arrived dressed up and ready to rage for the two beautifully glorious days of music and good vibes.
EDC Orlando 2015 Day 1
Before EDC Orlando, one of my friends had not received her wristband in the mail previous to the event. So we arrived a little early before the gates opened to the public so we could pick up her wristband. The process was extremely simple; we just waited in a short line for Customer Service. The staff was extremely pleasant and very helpful. After we received my friends wristband, waited with the hundreds by the gate, we were excited and anxious about finally being able to experience EDC Orlando. Seeing everyone's excitement was awesome, along with their reactions to my Tardi5mau5 costume was hilarious. So as soon as the gates opened at 1pm we waited for a few extra minutes for it to die down a little bit and then went in with the rest of the crowd. Now this year's entry was much different to the two previous years I have gone. This year we actually went through Tinker Field's ground level, which was nice to be out of the sun. ID check, security check, and ticket scan was all in this area along with the MDMA notice Pasquale had posted at Escape. It was great how they organized it this year.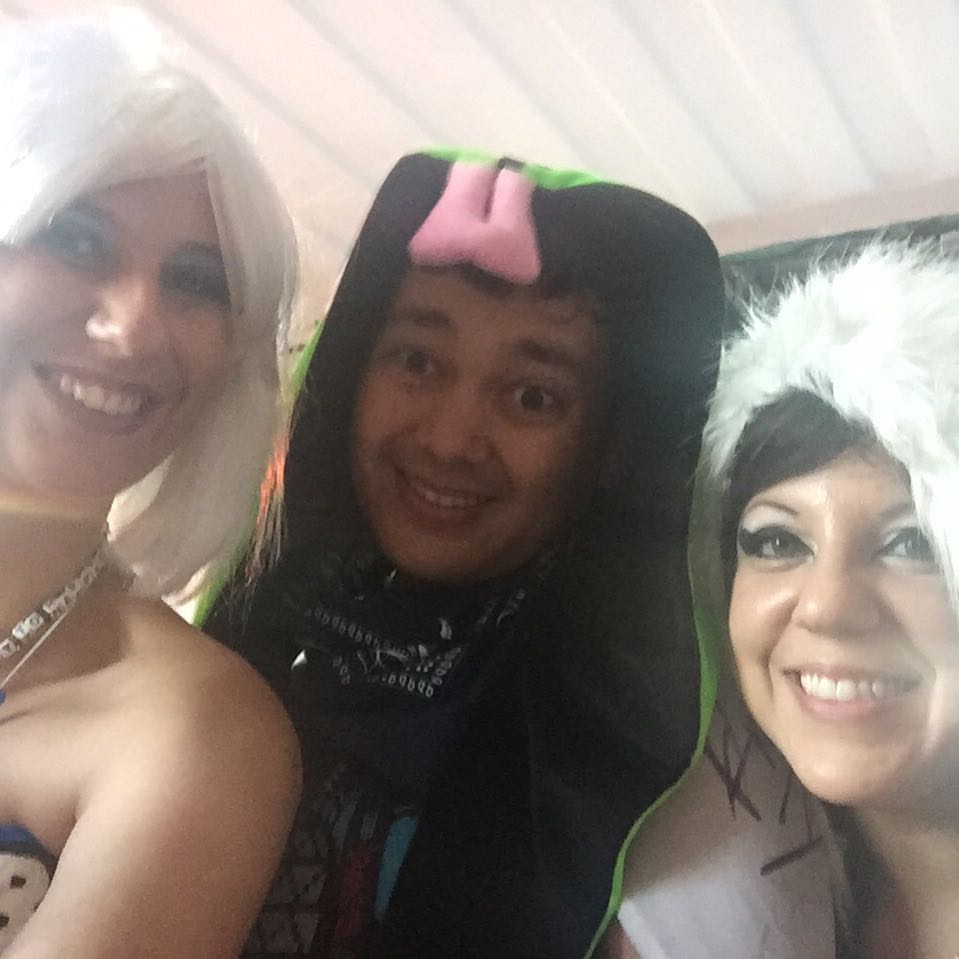 Once we made it past all the initial security, it was like walking into Willie Wonka's Chocolate Factory. Seeing that I was home once again was wonderful. The feels, the music and bass hitting you all at once is such an amazing feeling. First stop was neonGARDEN for AWT. This year for the neonGARDEN stage, the Buddha made it's return from the previous year. The golden Buddha sat at the heart of the colorful structure, surrounded by 245 LED tiles across a scenic wooden façade and brought a sense of tranquility to the area. This was the earliest I had ever walked into EDC Orlando. I had never made it in early before, and I loved it.
After AWT, my rave family and I made our way to kineticFIELD by exploring the EDC Grounds. As we got our lay of the land, I was stopped several times by those that loved my costume. Tardi5mau5 is a real crowd pleaser and I love my costume especially since so much time and effort went into its creation. While we were walking I was comparing the previous 2 years layouts, and I must say this has been my favorite overall. The fact that circuitGROUNDS was a mega structure this year was amazing. Also it was great to see the Dandelion Forest again from EDCLV this year, especially at night. As we walked towards kineticFIELD we witnessed the first appearance of the modified Crystal Village stage at kineticFIELD, which debuted in its largest form at EDC Las Vegas this past June. Standing an impressive 100 feet tall and stretching over 230 feet wide, the structure tells a visual story of the Earth's natural elements. The stage's unique design was enhanced by 10 flames of all colors, a smoke-fuming dragon, 400 lighting fixtures, two statuesque owls guarding a cascading waterfall, and 28 lasers illuminating the centerpiece crystal-like owl figurine. When we made it to kineticFIELD, we staked out our area and pretty much remained there for most of the night. We watched Mako, and headed to the 7up area to charge our phones while we watched Chuckie and Laidback Luke from there.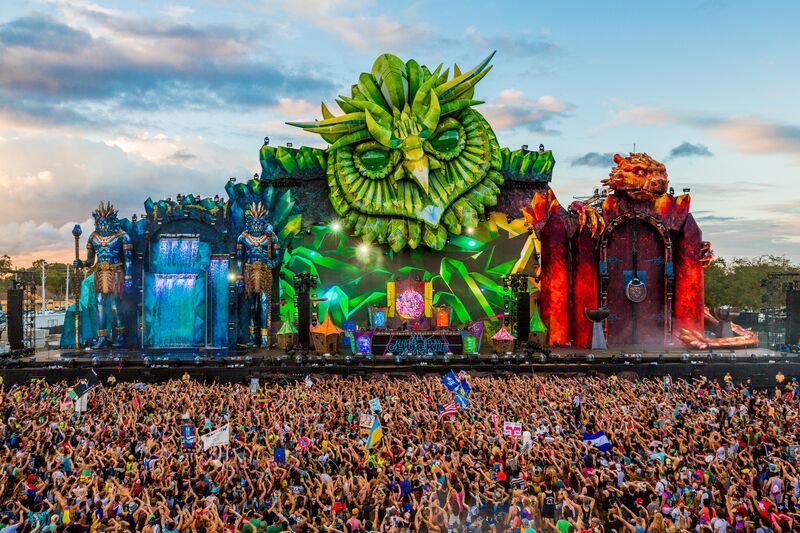 Afterwards we then headed back to neonGARDEN for Ferry Corsten, one word on his set, Outstanding!!! I was absolutely flabbergasted by how awesome he was, I was blown away!!! As the night was coming to a close, we went back to kineticFIELD for DJ Snake, Calvin Harris and Tiesto.
Now I did notice a few differences between EDCLV kineticFIELD and our kineticFIELD. At EDCLV, the water and fire areas, the doors actually opened and they used eggs instead of crystals. Because EDC Orlando is on a much smaller scale, I think Insomniac decided to do a simpler version of the show but the same basic concept. One thing I was extremely happy to see is that Insomniac had fixed the Dragon and that the Dragon actually moved and did what it was supposed to do, because at Vegas something happened to where he wasn't working properly. So that made me really happy.
After I was kind of getting bored, I decided to walk around and explore. I found some old friends and met new ones. I also had an interesting experience with one of the fluffy EDC monsters and it stuck with me. It was the Yellow furry one. He pulled me close and told me I was beautiful and shouldn't let anyone tell me different. Then he proceeded to put his nail by my nose and told me he loved me and that I shouldn't tell anyone and that he had to go. It definitely brought a smile to my face. It was so random but so awesome.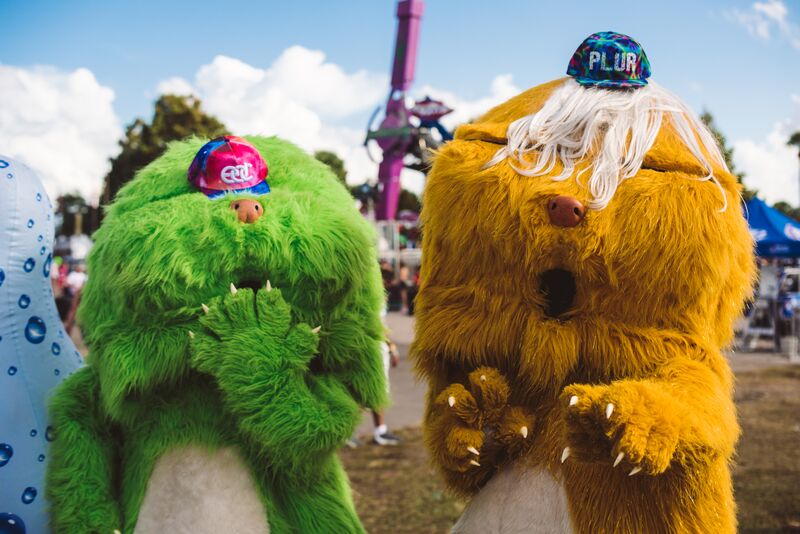 I then returned to my rave family and enjoyed the rest of the evening. Falling asleep on the couch never felt so good. Now onto Day 2.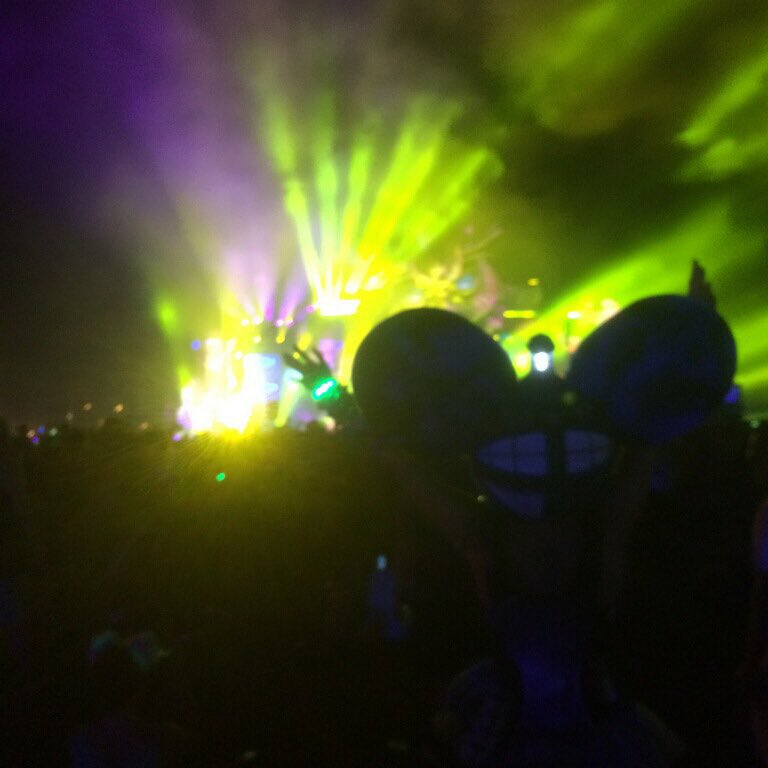 EDC Orlando 2015 Day 2
Saturday started off a little later, but it was okay. Most of this day was spent at circuitGROUNDS and kineticFIELD. Now when we came in, Security was a little bit more hard core the second day then the previous day. Poor Dase almost lost his backpack Day 2 because Security was being a little ridiculous to a point. I understand that you care about our safety, however if you had no problem with it on day 1 why do you have a problem with it on day 2.
Our first act for the day was DallasK, which as a local he was amazing throwing down some sick beats as usual at circuitGROUNDS. There we added some new people to our rave family, one of which I ended up spending most of the night with.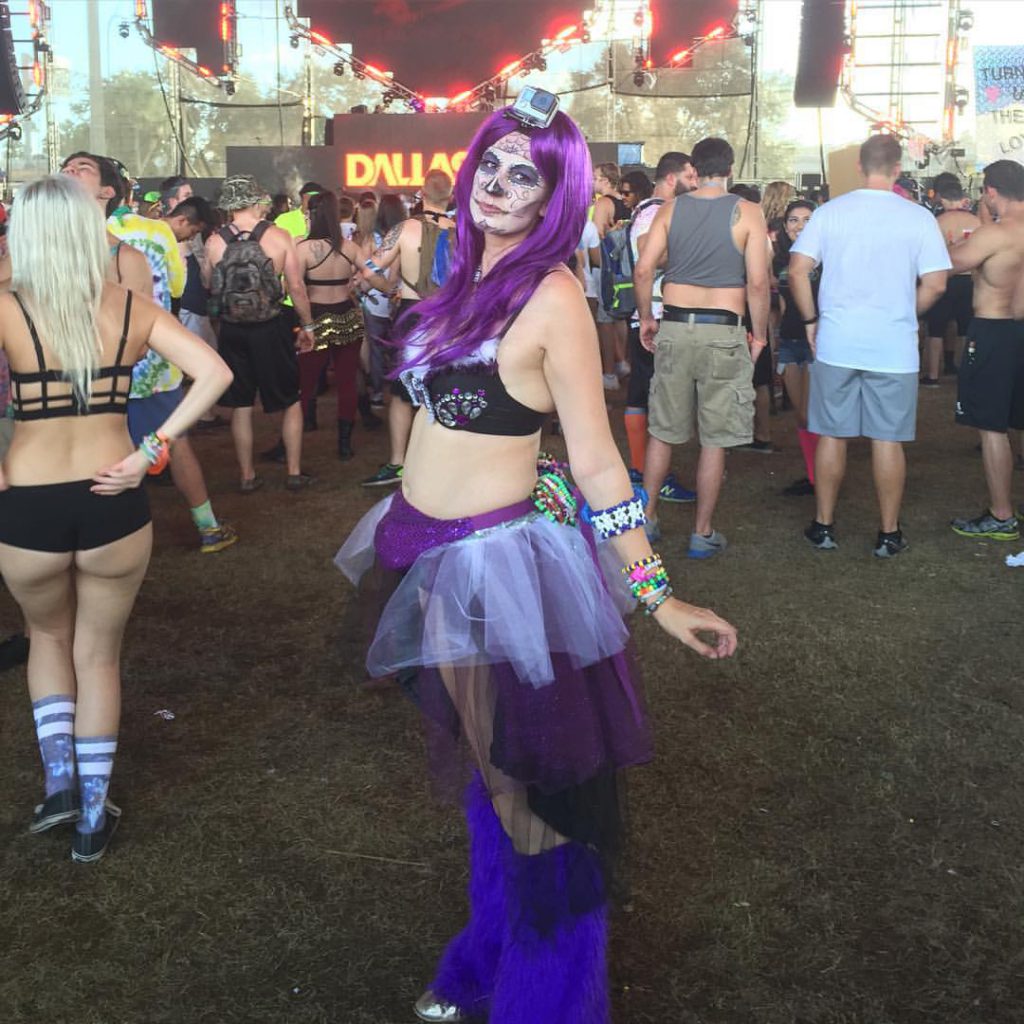 After DallasK we headed over to kineticFIELD to see Dannic, Quintino, Audien, and BlasterJaxx. I ended up missing Slander, however I was able to see Alison Wonderland, who was absolutely amazing!!! We then returned to see Carnage, which I'm not really a big fan of but it was good, and then I snuck away with my new friend Brock to see some of Bassnectar, then we waited in line for the Farris Wheel which we gave up on because of how long the line was.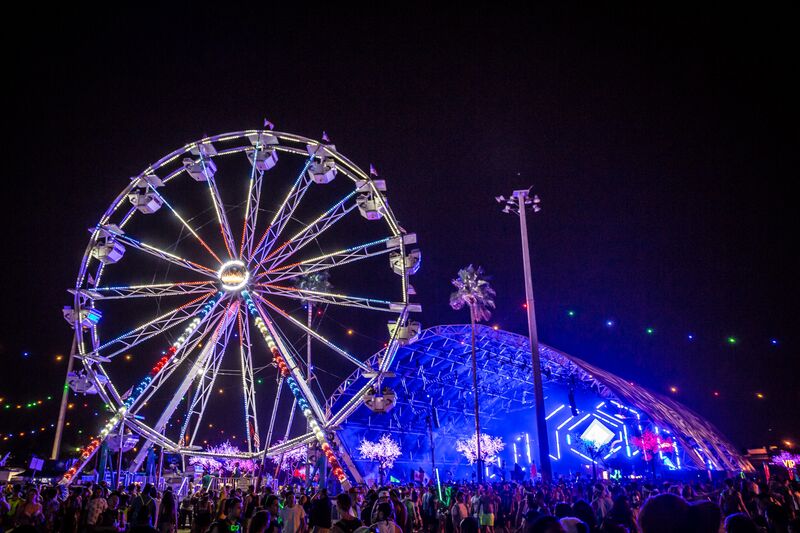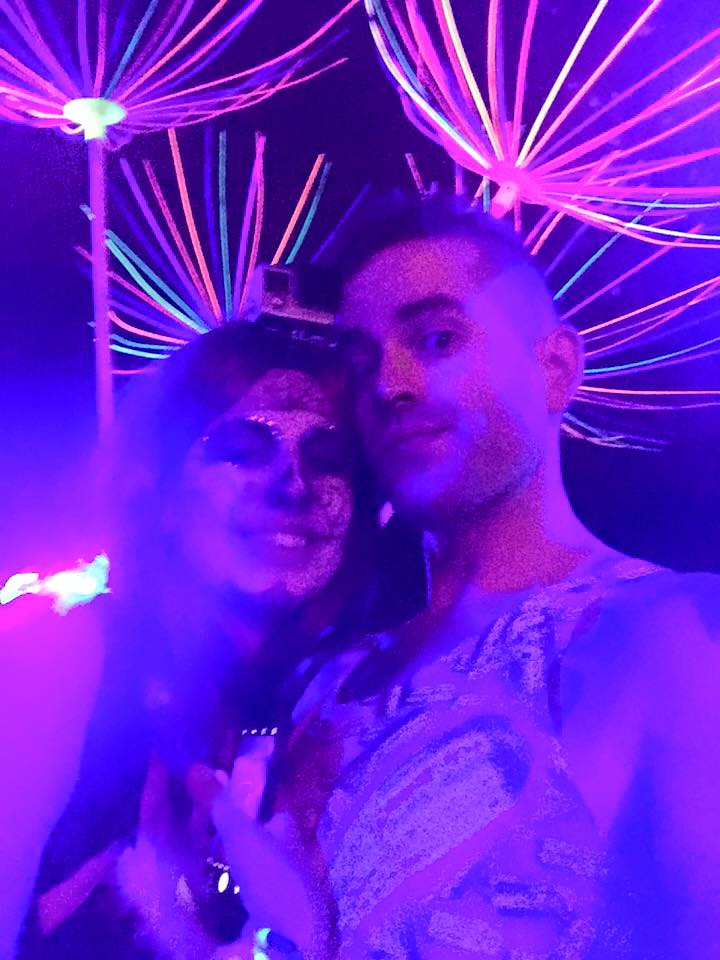 We then walked over to Get Real to catch some of it then walked back to kineticFIELD to find the rest of our rave family. On the way we ended up stopping to get the photo booth pictures taken which was a fun memory to walk away with.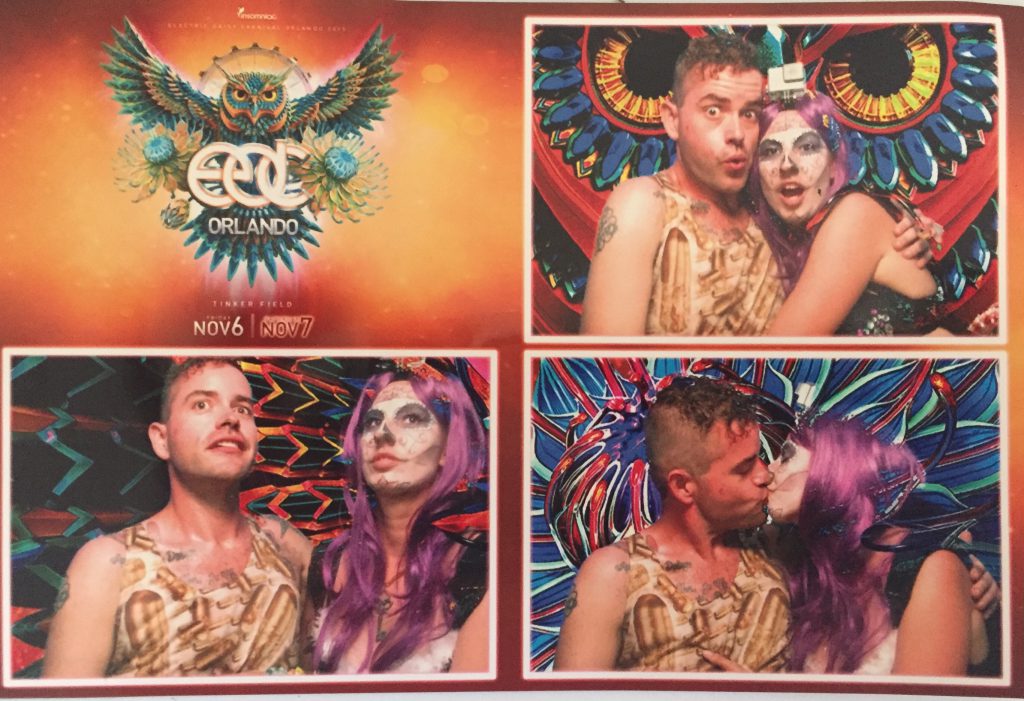 As we were looking for our friends, we couldn't find them, so we walked further into the crowd by the VIP cabanas. Which is were we found Holly Madison and Pasquale Rotella. I then proceeded to get their attention. I then gifted them with the custom cuffs I made for both of them. For Holly I made an Elsa Frozen Cuff and for Pasquale I made an Owl cuff with a slinky inside. I handed them to the security guard and told him to tell her which one was for which. He told her and she absolutely loved them. Once Pasquale came up to stand next to her, I told him that Holly has his cuff I made for him. Holly then told him, which one was his and which one was hers. He then asked for some of her flowers, which he then handed me. This was such a magical moment for me seeing how happy they were with the cuffs made me happy. Pasquale has brought me such happiness from his events. With EDC Orlando 2013 as my first EDC I became hooked to the love and great vibes this festival has brought to me. The friends I have made and the rave family I have found. This is my way to say thanks to him.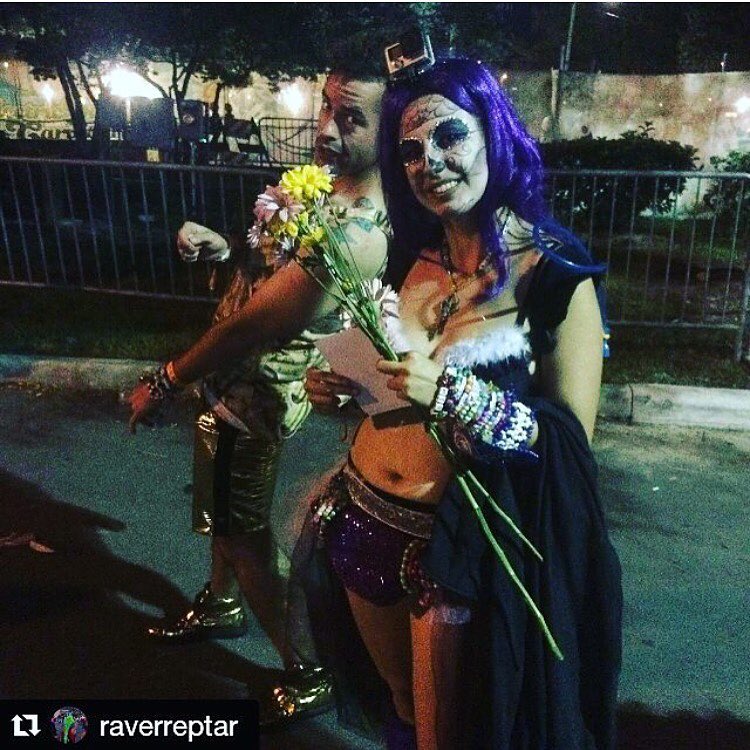 I then continued to watch the remainder of Kaskade in Brock's arms, which was such an amazing moment while we were surrounded by storm clouds literally Under the Electric Sky.
I wouldn't have changed how my EDC went this year. And it ended up being the most memorable one. The amazing friends and rave family I have are what makes it. Sure unfortunate things happened at this festival, just like any festival. You just have to be smart about the choices you make. Yes have fun and radiate good vibes, however you still must be responsible. After all you only live once, but make the most of it, respect yourself along with others around you. Until next time, I'll see all of your beautiful souls once again under that electric sky.