It's been 13 years since Laidback Luke has released an album, his last being Electronic Satisfaction in 2002, which is why FOCUS has been greatly anticipated. FOCUS was released on Friday, November 6th via Mixmash Records, listen to at https://lblfocus.lnk.to/Focus!
FOCUS stands for everything that Luke represents: diversity, quality, and craftsmanship. It reflects the different generations of Luke's music from his signature techno and house sounds in the 1990s, his Dutch house sound in the 2000s, and his more recent high-energy EDM sound. The album is composed of 16 tracks and features collaborations with the likes of Benny Benassi, Yellow Claw, Trevor Guthrie, GTA, and D.O.D. Luke's collaboration with Trevor Guthrie entitled "Let It Go" was released on October 12th and premiered via Shazam. It has already amassed close to 850,000 plays. You can expect the full album to be just as successful. FOCUS will fulfill every emotion so be prepared to listen to it in any setting! – The Media Nanny
"If you focus, you can hear the true love in there. It's that freedom, that variation that keeps me falling in love with producing every single day". – Laidback Luke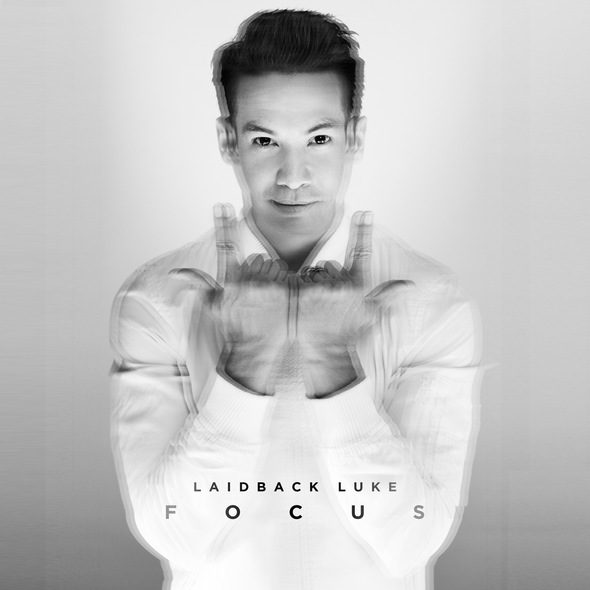 Full Tracklist:
Laidback Luke – Intro
Laidback Luke ft. Trevor Guthrie – Let It Go
Laidback Luke & GTA – The Chase (ft. Aruna)
Laidback Luke – Hooked Again (ft. Sam Ashworth)
Laidback Luke – KillaSound
Laidback Luke & Luciano Martina – Won't Break This Feeling Down
Laidback Luke – Never Forget (ft. More & Killa Karma)
Laidback Luke & D.O.D – We Party
Laidback Luke & Marc Benjamin – Tell Me That You Love Me
Laidback Luke – Scandinavia
Laidback Luke & Benny Benassi ft. Amba Shepherd – Neon Sunrise
Laidback Luke – The Rut
Laidback Luke ft. Harrison – Never Rave Again
Laidback Luke & Yellow Claw & Dirtcaps – Mic
Laidback Luke – Fantasizing (ft. Natalia Isabella)
Laidback Luke – Wudang
Laidback Luke – Don't Hesitate (ft. Mangal Suvarnan)
Listen at https://lblfocus.lnk.to/Focus!