Kassandre Maharajh, aka Fahjah, was born in Regina, Saskatchewan, Canada in 1996! Kassandre was surrounded by music from a very young age because his siblings and mother play musical instruments. His first musical experience was on the drums and he continued his musical journey by learning the harmonium, the alto/soprano/baritone/tenor saxophones, the clarinet, and the piano. The genre influences that surrounded early in his life were Caribbean, classical, pop rock, dance and electronic music. Kassandre developed early on the ability to combine and integrate different musical instruments and sounds by attending band camps. Combined with his hands-on experience on different instruments and the training he received in percussion, Kassandre was able to develop an expertise for creating extremely rhythmic and engaging dance, trance and progressive house musical pieces. Kassandre then started producing Progressive/Electro house music professionally under the name Fahjah in January 2013 by creating the musical piece titled Luck which was his first ever record label release. It was released under the label L8T Recordings. Fahjah currently lives in Winnipeg, Manitoba, Canada.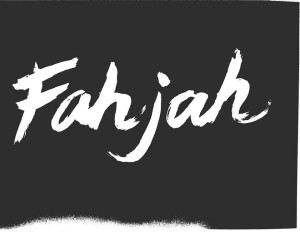 Social Media:
Website
Facebook
Twitter
Instagram
SoundCloud
Youtube
EDMID Guest Mix 005 || Fahjah
I had the chance to ask Fahjah some questions to get to know him a bit better!
MLA: What was your inspiration in becoming a DJ?
Fahjah: Well I didn't exactly have an inspiration. I've always loved making music and I've loved electronic music since I was a kid so it just made sense that I would start producing. Since being a DJ goes hand in hand with producing, I started DJ-ing and of course loved it. So I guess you could say my love for music was my inspiration. At the beginning though, I was really into Avicii so he helped inspire me as well.
MLA: Having a specific "sound" is important in the EDM world. What would you describe your sound as?
Fahjah: I would have to say my sound is uplifting, happy, emotional, and sometimes even pretty. I really love exciting upbeat melodic music such as Arty, Alesso, or Don Diablo, but I also love soft majestic music like "Good For Me" by Above & Beyond or even Seven Lions. His breakdowns are extremely majestic. I try to grab inspiration from both worlds and find a middle ground to make my sound but sometimes I like to switch things up and just make something weird, it's good to experiment.
MLA: If you could play a b2b set with any artist, who would it be and why?
Fahjah: It would have to be a toss up between Above & Beyond and 3lau. Above & Beyond because they play amazing sets, they basically take you on a journey. 3lau because he basically makes exactly the kind of progressive house music I love, his shows always look so exciting and I enjoy that he plays a bit of everything. Don Diablo would be another option, out of every set I've heard live, his set at Summer of Sound (a festival in my hometown Winnipeg) was my favourite.. sorry I can't pick one haha.
MLA: Do you have a favorite event that you've been able to play?
Fahjah: I haven't actually played any major events yet, just club nights here and there. Probably the best time I've had playing was when i played Stereo Nightclub in Winnipeg with my friends Skene & Lampa. If I had to choose a big event I'd like to play though, I'd say EDC Las Vegas. Just looks like such an amazing festival overall.
MLA: What about the Electronic Music Scene specifically speaks to you?
Fahjah: I really love how for the most part, the scene is all about the love for the music, going to shows, just having a good time. When it comes to the artists, I love how nearly everyone seems to be trying to connect with each other and help each other out. I also really enjoy that no matter who you are, if you genuinely love electronic music and like talking about it, you're guaranteed to make new friends at shows, online, anywhere where the music is relevant.
MLA: If you could pick 3 artists to listen to for the rest of your life, who would they be and why?
Fahjah: Above & Beyond because I love literally everything they put out from their Tri-State album to We Are All We Need. Don Diablo because he also only puts out gold. He's really consistent with his releases and he's also definitely got his own sound. He makes a sweet fusion of future house, tech house, deep house, big room, progressive house, just everything and that's pretty amazing. Lastly, Skrillex. His music is always bringing something new to the table, I enjoy nearly all his tracks, and they always seem to make people go crazy which is always fun.
MLA: Which artist was your introduction to Electronic Music?
Fahjah: When I was 4 my brothers and I would pull out a boombox and play some random mix of music while we'd clean the dishes after supper. The one track that I can very clearly remember was Darude's Sandstorm (of course) or this track called Medic but I don't remember who it was by. I also listened to MC Mario's Mixdown 2000 over and over again on a family road trip. I can't remember if that was before or after I heard Sandstorm but that was basically my first exposure to the whole world. PS: if you have a link to MC Mario's Mixdown 2000 please send to [email protected], I can't seem to find it anywhere 🙁
MLA: What is your favorite event that you have attended?
Fahjah: I haven't been to a huge amount of shows yet unfortunately but it's definitely Summer of Sound 2015. I really enjoyed all the acts, it was overall a good experience and the biggest electronic music event Winnipeg has ever seen which was pretty cool. I look forward to seeing what it's at in 2016.
MLA: What is your favorite ice cream?
Fahjah: Either coconut ice cream or Cookie Dough.. the coconut ice cream must be from Trinidad though. It isn't the same otherwise.