Beyond Wonderland at The Gorge is returning in June 2024 and just revealed some important information about tickets and camping packages.
---
Insomniac might've just announced that their flagship festival, Beyond Wonderland, would be making its way to Chicago for the first time next year, but that doesn't mean they've forgotten about the edition in the Pacific Northwest. On June 22-23, Beyond Wonderland at The Gorge will return with its Mad Tea Party theme in tow and offer a weekend filled with top-tier artists, high-quality production, and more for those who make their way to the iconic venue.
The tragic incident that occurred during the most recent edition is still fresh on the minds of many, but Insomniac has assured attendees that they have been working closely with The Gorge and local authorities ahead of the festival's return in a comment on Instagram. Additionally, enhanced safety measures have been introduced, all of which can be found on the official website for the festival and Gorge Camping.
Those planning their trip to Beyond Wonderland at The Gorge can opt for GA, GA+, or VIP passes to the festival, all of which can be secured for a $9.99 deposit on layaway plans. GA starts at $219.98, while GA+ is priced at $299.98. Anyone looking to experience the festival in the best way possible should opt for VIP at $359.98, which includes access to exclusive lounge and dance areas, as well as expedited entry, dedicated VIP lockers and restrooms, and more.
Camping packages are available for Beyond Wonderland at The Gorge and are the preferred way to experience the festival. The Fox Den is the lowest tier at $175 (+tax and fees), which includes access to a comfort station and pay showers. Those looking to take the next step should opt for Cheshire Cove, which includes free showers and access to shuttle transportation to the festival grounds. Enhanced camping and glamping experiences like the Acorn Village, Castle Crossing, Queen's Ravine, and Royal Shipyard will also be available.
The pre-sale for Beyond Wonderland at The Gorge begins on Friday, November 17 at 12pm PT. Head to Front Gate to make your purchase, and check out their official website for more details!
---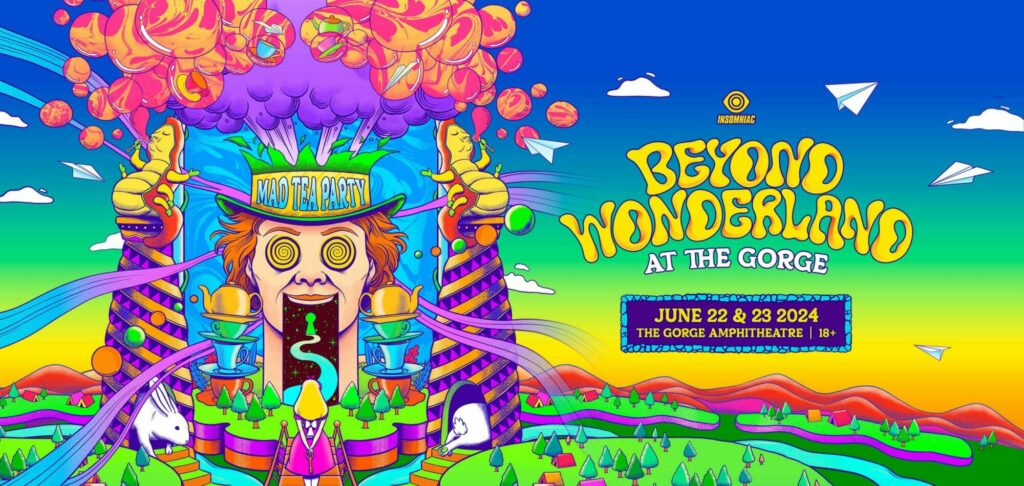 ---
Follow Beyond Wonderland at The Gorge: