David Morales, Bushwacka, and Rodriguez Jr. are among the artists who offered up tracks for Futuro.
---
When John Digweed announces an album, the dance music world stops and listens. Once again, the UK progressive house figurehead has leveraged his far-reaching voice to amplify music from an eclectic group of artists. Futuro arrives by way of Digweed's Bedrock Records imprint on November 17 with a tracklist comprised of 25 songs from up-and-comers, established talent, and legends alike.
Dance music folk heroes like Rodriguez Jr., David Morales, and Bushwacka delivered tracks for the upcoming effort. Techno heavyweights like Marco Bailey and Raxon feature as well, with selections by Sasha Carassi, Lost Desert, and Weska rounding it out.
John Digweed himself appears only three times on the Futuro tracklist. Aside from the album's intro and outro — on which he collaborated with fellow progressive house mainstay Nick Muir — he teamed up with Muir and Captain Mustache on a single titled "Bleu Cobalt." The single is slated for release ahead of the full album on October 6.
Hailing from Hastings, England, John Digweed began DJing at only 15. In the mid-'90s, he became closely associated with the emerging progressive house genre, most notably for back-to-back DJ sets alongside fellow superstar Sasha at Geoff Oakes' nightclub Renaissance in Mansfield. Digweed launched Bedrock Records in 1999 in an effort to help platform the artists whose music he was playing at the time. It has signed records by the likes of Steve Lawler, Guy J, Henry Saiz, and Sahar Z in the time since. 2018 marked the 20-year anniversary of the imprint, an occasion Digweed commemorated with the release of Bedrock XX.
Accompanying the announcement of Futuro is its lead single, "Lectrobee" by Bushwacka. The single's hypnotizing plucks and abstract, mind-bending synth work suit it well for a Bedrock release of this magnitude.
Pre-order "Lectrobee" ahead of its September 29 release on your preferred platform, and look out for Futuro on November 17 and pre-order the album via his official website!
---
Bedrock Records – Futuro – Tracklist:
CD1
John Digweed & Nick Muir – FuturaScent Intro
Carerra & Tavares – Mind
Davi – Forbidden City
Lost Desert – Floatish Ft. Felix Raphael
Of Norway – I Miss You
Mariano Mellino, Lopezhouse & Folgar – Tarantula
David Morales – DIRIDIM
Jamie Stevens & Zankee Gulati – Low Tide
Moshic – Love Made Me Do It
Bushwacka – Lectrobee – Electro Mix
Four Candles – Don't Talk About
Raxon – Revenge of Symphony
Ruede Hagelstein & Die Zwoelfe – The Rock
CD2
Martin HERRS, Aliot & Bunbeck – The Last Call
Sasha Carassi – Nexus 6
Spencer Brown & Mat Zo – Spun Day
Rodriguez Jr. – Alraegadir
Oniris – Isla
8Kays – Waves
Weska – Hawkins
John Digweed, Nick Muir, Captain Mustache – Bleu Cobalt
Marco Bailey – Traum
Aubrey Fry – Begone
Madben – That Ending Track
John Digweed & Nick Muir – FuturaScent Breaks Mix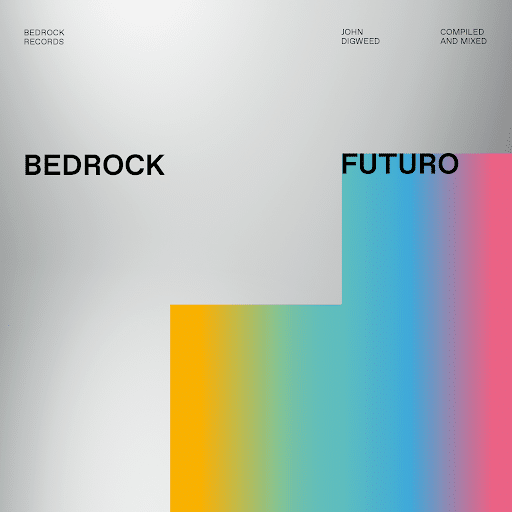 ---
Follow John Digweed:
Website | Facebook | Twitter | Instagram | SoundCloud