Collusion builds onto their dark, dystopian universe and sets the tone for the future with their Theracords debut, "NIGHT CITY 2.0."
---
Over the past two years, the hardstyle scene has been slowly introduced to a brand-new act that goes by the name of Collusion. They began their journey with their first release ever, "Night City," which gave listeners a peek into their brand by taking hardstyle and sprinkling in unlikely influences like midtempo. Since then, they've been earning their stripes with releases on several prestigious labels like End of Line Recordings and Savage Squad Records in addition to amassing a cult following within the scene.
These life-long friends from the Netherlands have formed an unbreakable bond glued together by their love for distorted kicks and monstrous screeches. They're finally ready to take their careers to the next level! Today, Collusion proudly opens a new chapter with the release of their latest single, "NIGHT CITY 2.0," which also marks their debut on Theracords. Serving as a follow-up to their first-ever single, "NIGHT CITY 2.0" continues the theme of mashing up genres — only this time with color bass, glitches, heavy gated kicks, and dark screeches added to the mix.
"NIGHT CITY 2.0″ means a lot to us because it is basically a follow-up of the storytelling of 1.0. We still think it is our best release when it comes to the vocals and overall storytelling. "NIGHT CITY 2.0" holds all of these elements, so we thought it would be awesome to make it the first release of the next step of our career and the perfect tune to start our Theracords journey with!"

Collusion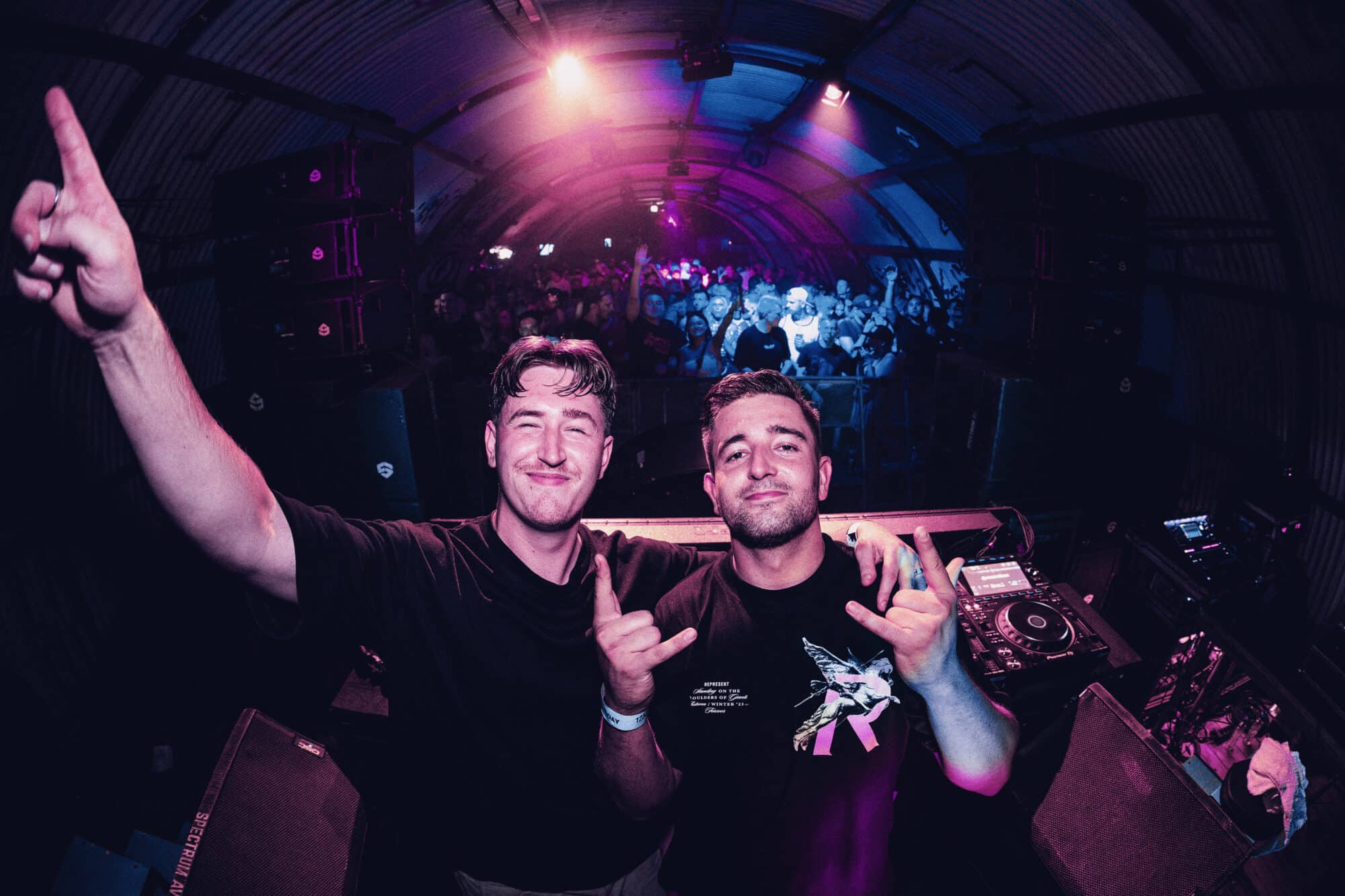 When it comes to Collusion, long-term storytelling is just as important as high-quality production. This record seamlessly combines both of those elements. "NIGHT CITY 2.0" picks up where "Night City" left off: a dystopian future where everyday people have become lost in their way of living, afraid to lose control and venture outside of their comfort zones. While the first release gives hope, this tune delves further into the chaos as "the break and outro of the tune feature a broadcast announcement stating that thousands of people have been killed by a major blast (referencing the track), and many more are infected by its nuclear power," according to the duo.
Sampling iconic Keanu Reeves vocals from the Cyberpunk 2077 video game, Collusion made sure to pull out all of their tricks to make a big splash in the scene. This record has already seen support from key hard dance players like Luminite and Dual Damage in addition to getting support on the INDIGO stage at Defqon.1 Weekend Festival. With major industry endorsement and Limitless Agency in their corner, there's no doubt Collusion will begin dotting lineups all over Europe — and eventually, the world.
Make sure to catch Collusion's debut on Theracords and discover what all the hype is about by streaming "NIGHT CITY 2.0" on Spotify or your preferred platform.
Stream Collusion – NIGHT CITY 2.0 on Spotify:
---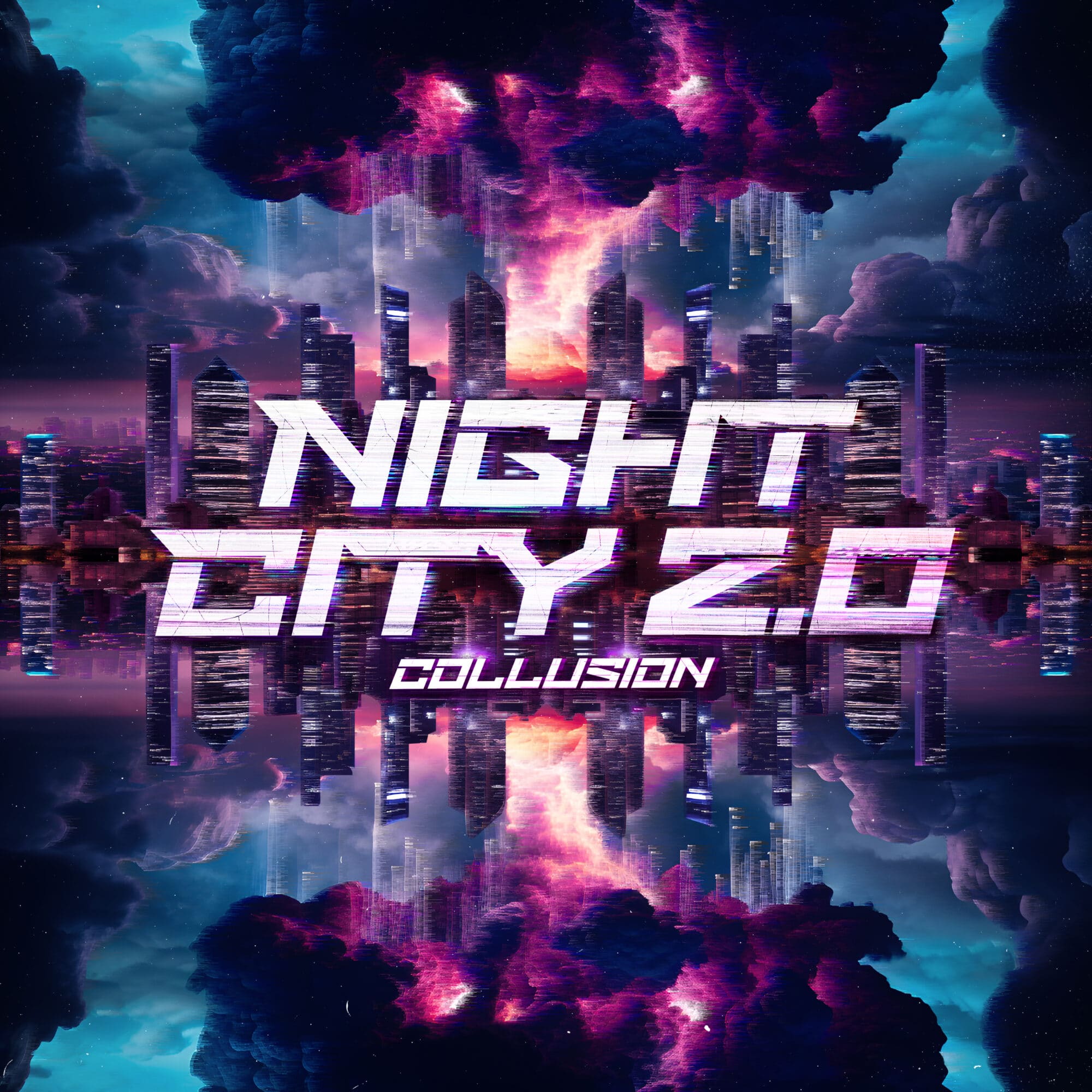 ---
Follow Collusion:
Facebook | Instagram | SoundCloud | YouTube | TikTok | Spotify