Naz digs into her new creative concept, New Eden, and gives us a taste of the sounds that will define it with her latest track, "Into The Night."
---
The sound of progressive house has risen in popularity over the past few years, and one artist who has continued to turn heads is Naz. This Australian talent might be fresh on the scene, but she has already won over tastemakers with releases on labels including Anjunabeats, Statement! Deep, and Escape. She's also lit up dancefloors at festivals ranging from Group Therapy Weekender and Creamfields to nightclubs such as The Brooklyn Mirage and Halcyon.
While this year might have been lighter on the release front for Naz (save for an extended remix of Farius and Tea Petrovic's "Chemical Affair" surfacing back in May), she has nonetheless remained hard at work elsewhere. She's been found behind the decks in Atlantic City playing in support of Above & Beyond and continued to foster her new home in New York City. But there was something else that Naz was cooking up during this time as well.
Just over a month ago, Naz took to Instagram to share a first look at a project she had been working on for a year, New Eden. In multiple posts since then, she has shared more about her vision for the creative concept that will marry music and game-like fantasy animations with a deep story that will unfold over time. And while much of the story might remain a mystery, we caught up with Naz ahead of the first track to be released on the label, "Into The Night" featuring Frynn, to get some added insight into her plans for New Eden and more.
Get an exclusive first-listen to Naz's new single, "Into The Night," with Frynn on SoundCloud, pre-save the track, and read on to learn more about New Eden.
Stream Naz ft. Frynn – Into The Night on SoundCloud:
---
Hi Naz, congrats on the launch of New Eden Records. Let's dive into the story of this new label! What prompted you to create this new home for your music? 
Hey!! Thank you so much! So, this was something that had been a goal of mine from the start. I always envisioned that I would have my own label and sort of do my own thing. I kind of had a bit of an epiphany moment earlier this year where I was like, I can either wait five years to build myself as an artist and be waiting and waiting for releases to come out, or I can launch this now, start small and spend the next five years building my own thing and working my ass off to bring to life this creative concept idea. Fast forward a few months, many sleepless nights, and a million meetings later, and here we are! 
Your new single, "Into The Night," is absolutely gorgeous. What was the production process like for this tune, and where did you draw inspiration from story wise?
Thank you! You are absolutely gorgeous. So I created the first instrumental version of this last year and reached out to Fridolijn (Frynn), who is just such an amazing singer-songwriter, and I asked her how she felt about the track and if she would like to collaborate with me. She said yes! and sent through the vocal as it is now. However, I wasn't quite happy with how the instrumental was sounding… the main sticking point for me was the main drop after the break; I felt like it wasn't hitting how I wanted it to. I tried different variations, and then I randomly stumbled on this acid synth arp generator that I was playing around with and fell in love. 
The inspiration for the New Eden story really ties into the lyrics. I already knew what I wanted the New Eden storyline to roughly be about, and when you put the lyrics next to it, like the first verse, "feels like I'm falling down, nowhere to touch the ground,"… automatically the thing that popped into my head was the main character Aurora literally falling into this new world, waking up and wondering where the f*ck am I? And she goes on this little adventure,"Into The Night."
New Eden isn't just about the music; you're bringing a multi-faceted approach to its releases with storytelling elements and music videos produced using Unreal Engine. Can you speak on your vision of marrying multiple art forms for this?
So, my vision for this was that I wanted to create a fully immersive experience where storytelling meets music meets animation. When reading a book, I always find myself picturing the scenes in my head, creating visions of what I think the characters look like, and bringing them to life in my own way. And so when I'm imagining this, I hear the music that accompanies it. Yes, I have an overactive imagination (laughs).
I wanted to create a whole new world (cue the Aladdin track here) where the moment someone steps into a space, they feel like they have been transported to the worlds of "New Eden" — whether it be Gardens of Eden, Dungeons of Eden or Secrets of Eden — where they know the story, the characters, and most importantly, the music. Even outside of the live event space, I wanted to offer something where each release is part of the story; it plays a part in building this world. With each track release, a "chapter" of the story is also published, and an animated video is created. So, we are offering audiences a chance to read the chapter, listen to the song, and see the story come to life on their screens.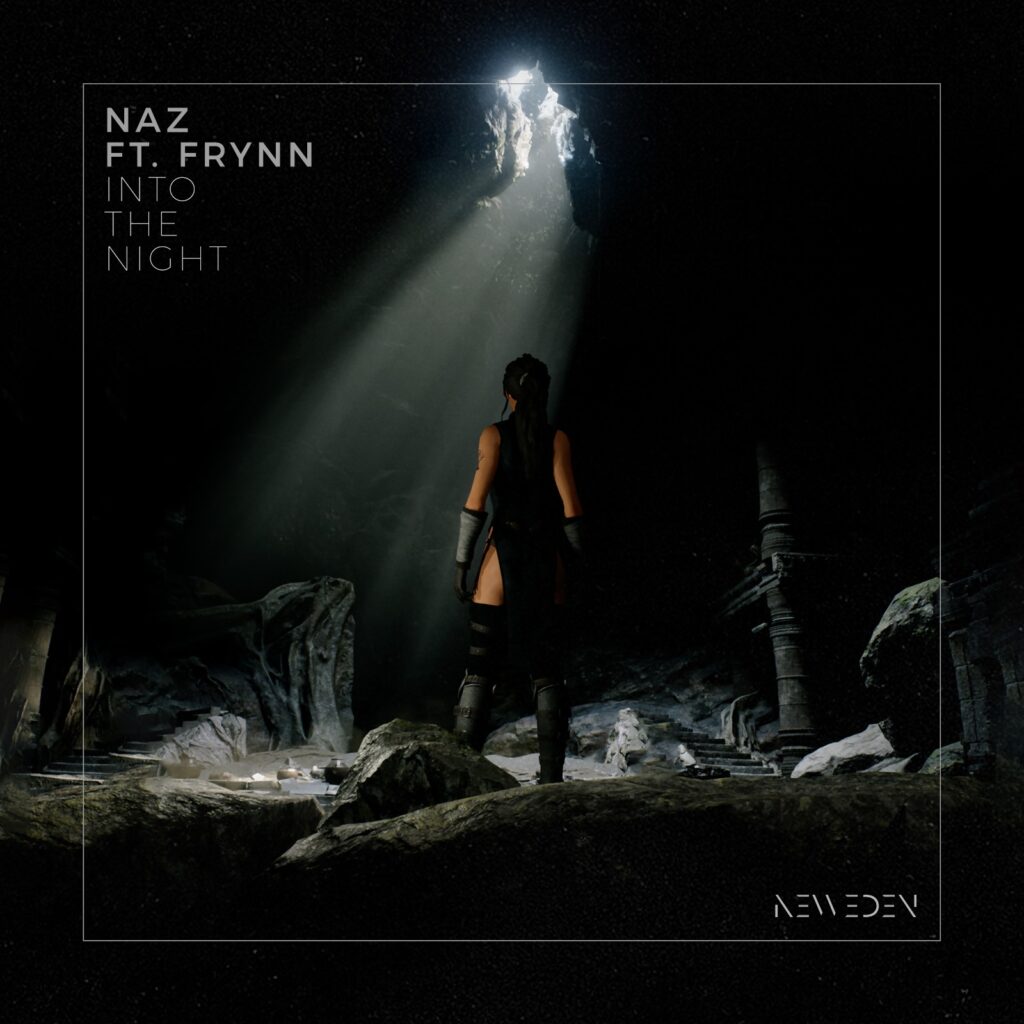 Will New Eden be focused solely on your releases, or will it be open to submissions from other artists as well?
The first few releases are my own, and then I will open up to submissions from other artists. It's crazy how many people have already reached out wanting to send music, and it's a real honour that people understand the vision and want to be a part of it. Plus, I want every artist that has a release to be a part of the story. We'll incorporate them into the plot and the animation, so I'm excited to get that off the ground. I think it will be cool! 
What do you envision for the future of New Eden? Do you have more releases planned for the near future?
I have two releases on New Eden before 2023 ends, and then we head into the new year with even more, so I'm excited to continue the story and get the music out there!
The vision for New Eden and the next phase is to bring it to life at events. I'm currently working with my team (special shoutout to the amazing John, Jess, and Jimmy) to organize a pop-up launch event in the hopefully near future. Then, we will slowly begin to run the visuals at shows I play at, build the story and the foundations, and then start throwing our own events.
It's a long road ahead, but I'm excited. My amazing visual FX designer, Jimmy, and I are constantly testing out new tech and cool plugins within Unreal Engine to try different things. It's been really fun seeing what's in my head come to life. Jimmy has been absolutely unreal at that translation, and he's just such a talented dude (and a budding, up-and-coming music producer!). We really want the live event experience to be immersive and memorable, allowing the audience to feel like they are part of the story. So, in summary… more music — the most important part! The New Eden storyline continues, and the worlds are brought to life.
---
Follow Naz:
Facebook | Twitter | Instagram | SoundCloud
Follow New Eden: