Lex Luca sat down to talk with us about his creative endeavors, from his record label to his new releases, newly launched podcast, and more!
---
If you're well versed in the realm of house music, and if you're particularly keen on house sounds that feature a tribal influence, then it's time that Lex Luca came across your radar. His talent and consistency have garnered support from some of the most celebrated names in the scene, and listeners at home can't get enough of the unique sound that he's curated over the years. Look to releases like his EP Exposure or his track "Drop It Low," which appeared on Desert Hearts' Family & Friends, Vol. 4 compilation in 2020. Both offer a taste of the one-of-a-kind, tech-fueled soundscapes he cooks up with an emphasis on eclectic instrumentation.
Last month, Lex Luca dropped off a delicious two-tracker featuring tunes "I Think I Did It" and "What's This" on his own imprint, In Tune. Each track features his signature tribal tech touch, but they implement that sonic theme in their own distinct ways. The former track boasts upbeat, groovy percussion alongside an repeating vocal sample that draws you in throughout its whole runtime. The latter features a deep beat with a different, but equally as captivating, vocals that, altogether, could put you in a trance.
Aside from churning out solid releases, Lex Luca is a busy bee who has been steadily putting in work in other areas — namely, serving as one of the heads of OpenDAW. Launched in 2021, the platform provides educational camps, courses, and workshops for songwriters, composers, or musicians eager to start their careers in music. Most recently, the fruits of his labor have manifested in the OpenDAW Talks podcast, where established artists and music industry professionals will come to impart their wisdom and share advice for aspiring artists. The first episode is live now, and it features none other than Felix Buxton of Basement Jaxx fame.
Lex Luca swung by to give us some insight into his creative world and talk to us about his latest release, his initial venture into the world of electronic music and DJing, OpenDAW Talks, and more. There are lots of goodies to dig into here, so keep reading, check out the fresh mix he crafted for us on SoundCloud, and make sure to stream or download the "I Think I Did It" EP on your preferred platform!
Stream EDMID Guest Mix 389 || Lex Luca on SoundCloud:
---
Hi Lex Luca, thank you for chatting with us! For starters, let's get to know you a little bit better. What was your earliest exposure to electronic music, and what drew you to want to pursue a career producing and DJing?
Music's been a part of my life ever since I can remember. I grew up digging through my grandparent's vinyl collection and listening to the radio. I got into electronic music through my older sister. A few of her friends were DJs back then and they took me to a techno rave in France when I was 15. That's where my love affair with dance music started. I bought a pair of belt drive turntables and a Limit 200 mixer from my sister's boyfriend at the time, Steph. He threw in a box of techno records and I spent that summer learning to mix. The rest, as they say, is history. I started playing on pirate stations in London, warming up at basement parties and squat raves my friends were running, and went on to host my own party at the now-defunct Bagleys.  
You've had a solid run of releases throughout the years, and most recently, you dropped two new tracks, "I Think I Did It" and "What's This." Both feature a prominent tribal influence with the percussion and vocals. What inspired you to take the tracks in this direction?
I'm always exploring new production ideas and trying out different directions. These two tracks were made a few years apart and have a different sound palette. Both were built around a vocal sample. "What's This" was meant to be more of a rolling tech joint for the likes of Nic Fanciulli to play. I then set out to produce a B-side to go with it, and after I found the "I Think I Did It" vocal sample, I focused it a bit more tribal-tech and was inspired by the likes of Mele with a bit of Jamie Jones in there too. I don't like to be too rigid in the studio, so I usually have a vibe in mind and head in that direction, but when things move elsewhere and it's working I'll go with it. It's only if I hit a dead end that I look back to that original vision.
Are there any specific sounds, styles, or genres in which you haven't yet dabbled that you would like to experiment with on future releases?
I tend to dabble a lot in the studio. I'm more and more inspired by the more melodic tech sound, especially with energy and groove. And I'm also getting more into proper vocals, and I have something coming on Trutopia's Night Mayors imprint that reflects that. 
Your most recent releases live on your own record label, In Tune. What influenced you to start your own label, and what is your ultimate vision for In Tune?
Originally, I just wanted to take control of my own release schedule as I was finishing tracks and then not hearing back from labels. It can be pretty demoralizing, too, when you don't get a response, and it's great to take full responsibility for how your own tracks do. The ultimate vision is to be able to support the rising stars of the future more and more with In Tune. 
You're the founder of OpenDAW, a platform that offers songwriting camps, workshops, and courses for aspiring songwriters and musicians to hone their skills. What would you say are some of the most pivotal pieces of advice that an up-and-coming artist could hear? What advice do you wish you had been given before you started your career?
Ah there's so much! It's a marathon, not a sprint. Hone and focus on your craft every day. Learn to finish music quickly. Hustle, and when you think you can relax, hustle some more. Never take rejection personally and as one door closes, another five might open – you just need to keep knocking!
Speaking of OpenDAW, you're about to launch a podcast series with the platform called OpenDAW Talks. Can you give us a taste of what listeners tuning in will be able to expect from these episodes?
Yes, we just launched with Felix Buxton. I speak to a wide range of successful music makers about their journeys to success. It's a podcast for independent music makers to navigate the music industry. Listeners can expect to hear great stories along with practical advice and guidance from seasoned professionals like songwriting and production tips, creative strategies, nurturing a positive mindset, and much more!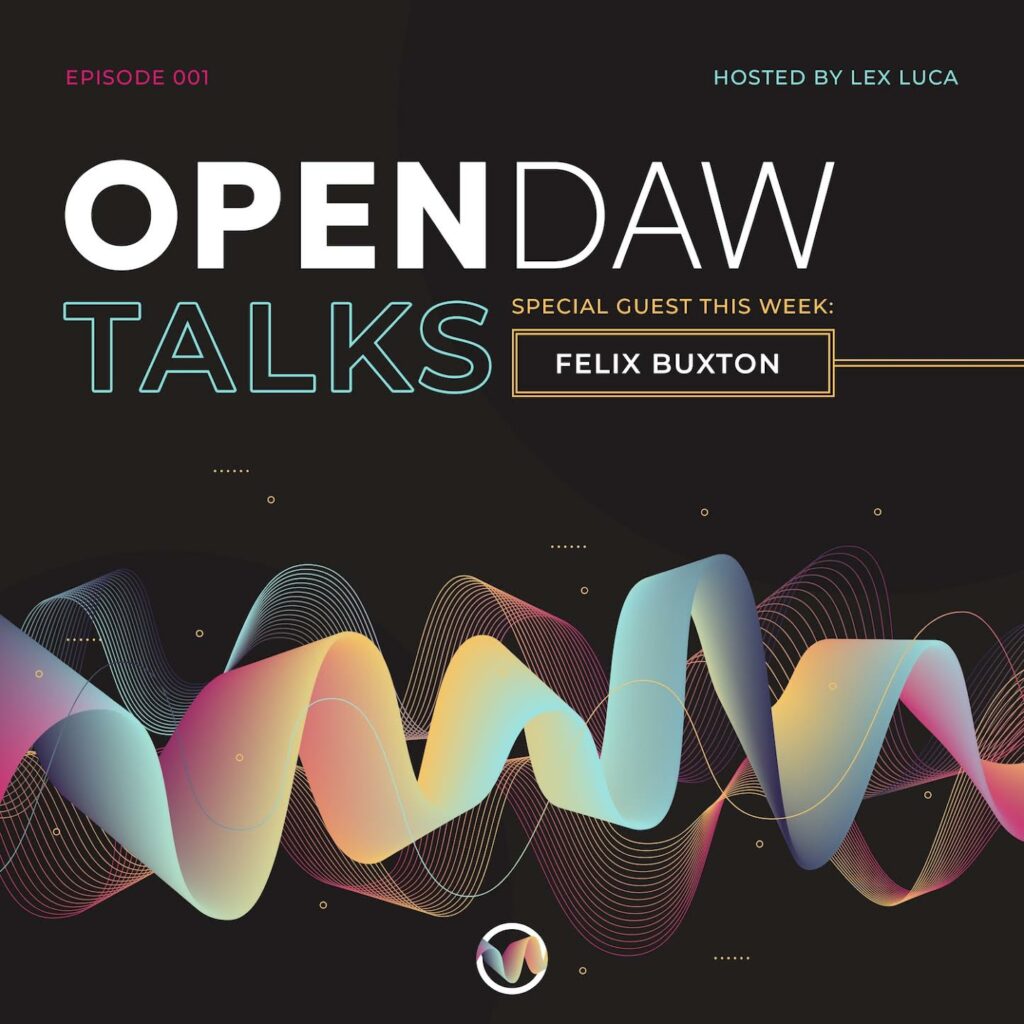 Take a minute to reflect on where you are right now on your artistic journey. What have been some of your proudest or most rewarding moments thus far?
I can honestly say I'm in a great place right now. I've had some brilliant experiences and have learned so much along the way. DJing to 10,000 people at Leeds Festival a few years back was a real moment, along with a particular eight-hour marathon set on a beach in Costa Rica. Production wise, I remember when Annie Mac and Pete Tong first played tracks of mine. I was proud! And collaborating with Harry Romero was pretty damn cool too.
Finally, can you give us any hints as to what else you've got in the pipeline for the rest of 2023 and beyond?
More music incoming, on my label, Night Mayors, and one on Junior Sanchez's Brobot Records.  I've got a few more unreleased tracks I'd like to find homes for, and I'm always working on more tracks, so I can continue to lock in some releases for next year, too.
---
Follow Lex Luca:
Website | Twitter | Instagram | SoundCloud