Whether you love or hate them, the scene has been plagued with an increasing number of totems at festivals all over North America.
---
The festival scene exploded in popularity during the previous decade, and the rise of totems went hand-in-hand with it. While flags, signs, and other, more unique items were sprinkled above the heads of people in the crowds in years past, it has seemed that each passing festival has brought forth an increasing number. So, it's time to have a conversation about this hot topic in the scene.
What is a totem? At their very core, totems are an identifying object that is used by someone to mark where they are in a crowd. This could be anything, from a flag on a pole or a sign on a stick to an inflatable banana or stuffed animal your group takes with you everywhere. Some have even gone above and beyond, creating unique designs that glow or intricate LED panel setups to spread messages or even play video games.
While some totems are admittedly cool and seem like they're helpful, why are they a problem?
Aside from totems that the people who made them think are "funny" but actually aren't, these items can really become a nuisance for many in the scene. Take, for instance, the large rectangular posters that are typically the lowest effort to make. These block the view of the stage from those standing behind them, and they ruin photos and videos that are being taken by those attempting to capture the moment. Or perhaps consider that your inflatable penis wrapped in glow sticks does not add to the overall ambiance.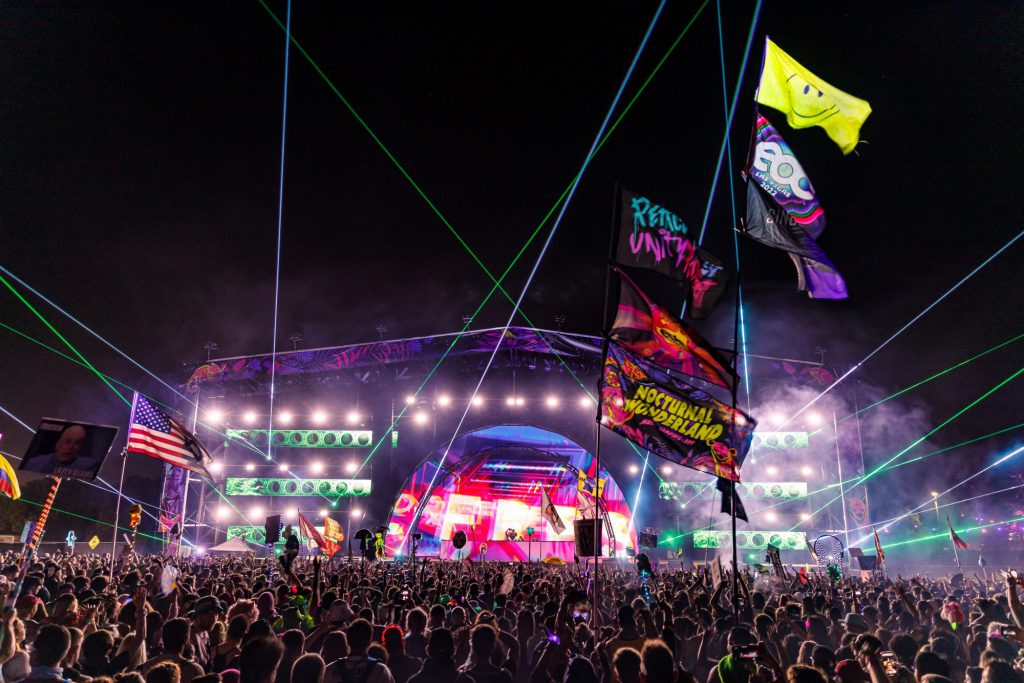 Most of the pushback against totems has been from photographers and videographers, usually because the sheer number of them has kept them doing their jobs properly.
After Group Therapy Weekender this past summer, longtime festival photographer Doug Van Sant took to X (formerly Twitter) to express his thoughts after having photos ruined by tall flags that were centered in the middle of the pit. "I will never understand why some people think it's perfectly okay to stand dead center at the front of a crowd, at a show, waving a giant flag. This is selfish. It's arrogant. And it's simply unnecessary," he said.
More recently, Jason Fenmore, aka OHDAGYO, sounded off on X (formerly Twitter) about his disdain for totems. "I deleted I don't know how many great photos bc they either blocked the visuals/artist or pulled my focus, and now the only thing in focus in my photo is something like 'i eat azz bro,'" he said after shooting at a festival this past weekend.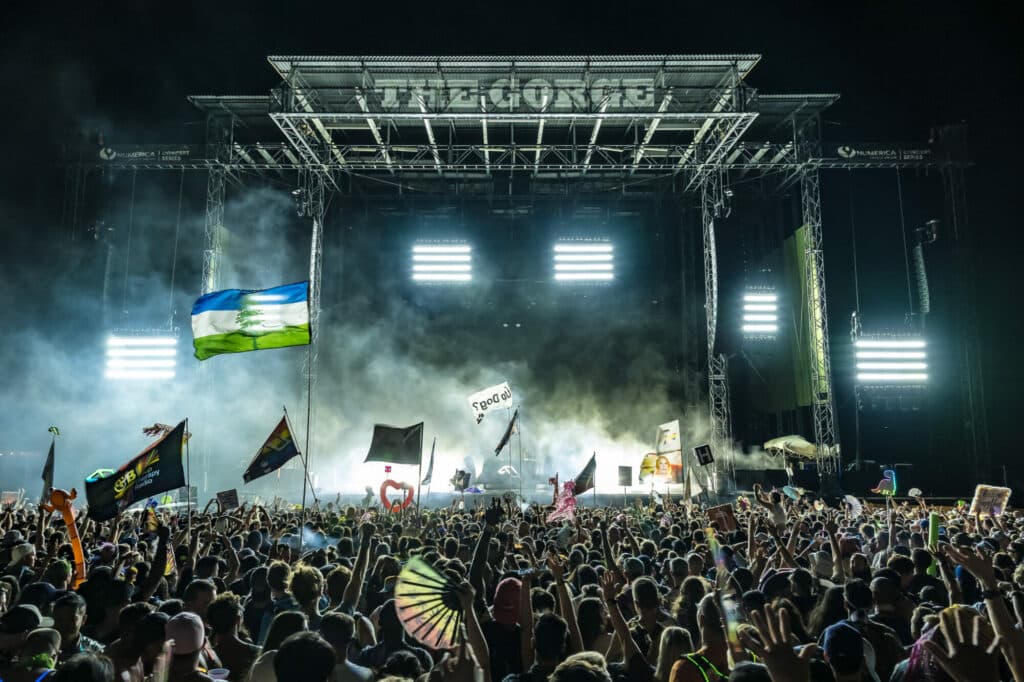 Recent years have seen many festival attendees begin to shift their thoughts on it as what was once fun, functional, and fairly uncommon has turned into an utter annoyance.
Those who already struggle with seeing the stage due to their height now seldom can at all because there's a wall of totems in front of them. Not to mention that it's never fun to get hit by a flag whipping in the wind or have a video of your favorite song get ruined because of a giant sign.
Personally, my thoughts have shifted over time. Turn back the clock a decade, and you'll find me carrying a totem for my rave family and, in more recent years, a flag for EDM Identity. I used to be a consistent totem-wielder, but even if I always stood toward the back and lowered it when our whole group was present, it became more of a burden than anything. I also place far more value on the experience I have than on indicating to others where I might be.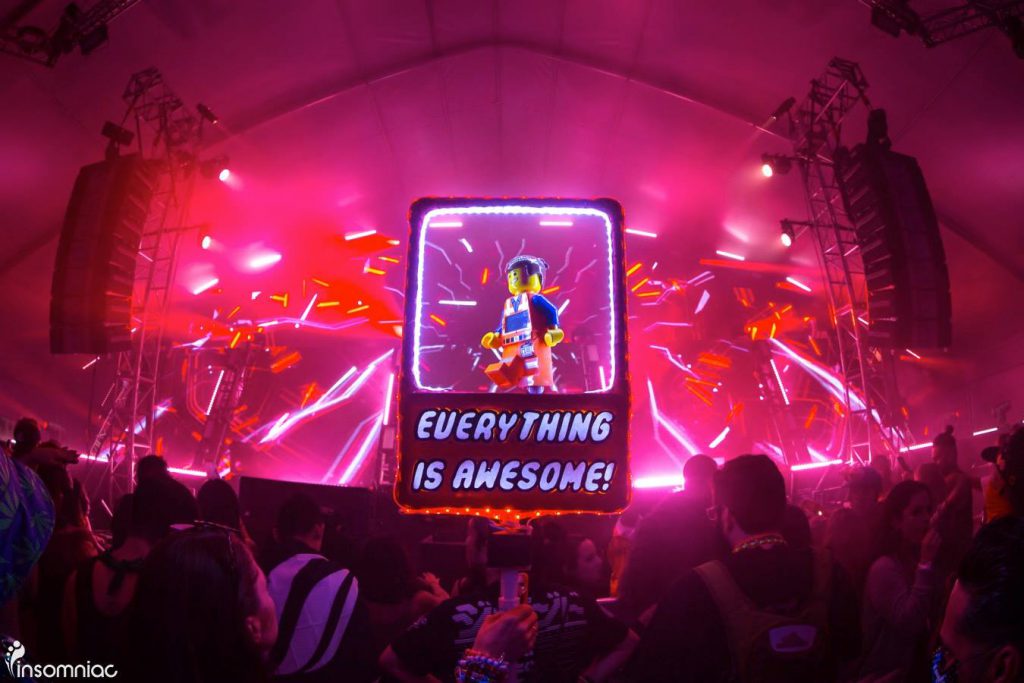 What can really be done about totems in the scene?
Some promoters, like Goldenvoice and FNGRS CRSSD, have outright banned totems from many of their events and festivals. You won't find anything but taller attendees and those raising their phones blocking your view of the experiences they curate.
Others, like Insomniac, follow a variety of different approaches. Their flagships — Electric Daisy Carnival, Beyond Wonderland, Nocturnal Wonderland, Escape, and Countdown — typically allow totems with some restrictions in place on height and what's displayed. Yet some of their brands, such as Factory 93, have instituted full bans on totems.
That said, even if totems are restricted or banned, it hasn't stopped attendees from bringing them in. Totems do have a good use, after all, and the nature of the scene is to be rebellious in the face of conformity. So, if you do plan on bringing a totem to your next festival, here are a few tips that you can follow to maximize the experience for others.
Don't stand dead center in the crowd with a massive totem. Pick a side or stand toward the back.
If you have a rectangular totem, turn it perpendicular to the stage so it isn't blocking everyone's view.
Lower your totem when a member of your crew isn't actively looking for you.
Consider making your totem smaller and less obtrusive to others.
---
What are your thoughts on totems at festivals? Let us know on Twitter or Instagram!