Same Same But Different has a stacked lineup from top to bottom, and these are the sets you cannot miss at this year's edition of the festival!
---
Same Same But Different is just around the corner, and we cannot wait to enjoy all the music, activations, camp games, and lakeside activities. The beloved Southern California camping festival returns to its home at Lake Perris the weekend of September 28 – October 1. It will host headliners Polo & Pan on Friday, GRiZ on Saturday, and Big Wild and Louis The Child on Sunday. Rounding out the lineup is a heavily stacked undercard with artists' sounds spanning all genres, including hip hop, reggae dub, indie, and the vast spectrum of electronic dance music.
Each headliner has climbed the ranks of the scene over the years, carving out global fan bases and championing their unique sound. GRiZ will be a particularly special set, as he has announced an indefinite hiatus from touring after this final run of performances. Other sets to have on your radar are Same Same But Different alumni SunSquabi, Megan Hamilton, Maddy O'Neal, The Motet, and Boombox, in addition to first-time performers What So Not, Blu De Tiger, Phantoms, and EAZYBAKED.
No matter where your heart leads you, there will be enough music to boogie and discover. But if you're unfamiliar with artists on the lineup, we have great news! We have done the research for you and curated five artists you cannot miss at this year's edition of Same Same But Different. Check out the artists we are excited to see, and be sure to give each artist a spin before you head out to Lake Perris!
Five Must-See Artists at Same Same But Different 2023
---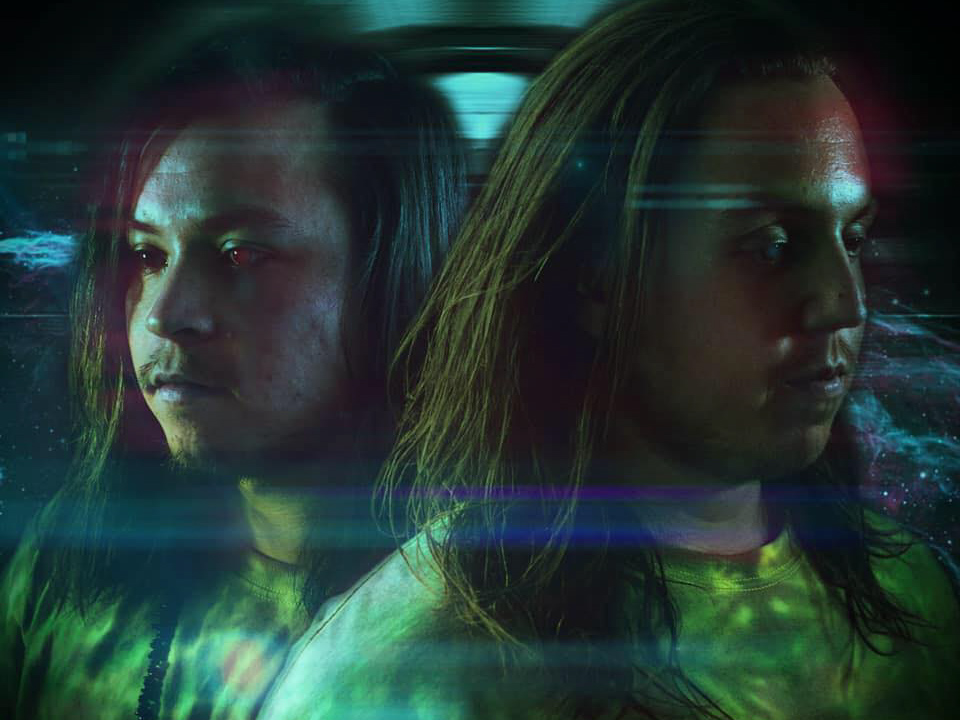 Kaipora
Facebook | Twitter | SoundCloud
Same Same But Different alumni Kaipora have been on a steadfast grind since their earliest beginnings. The live bass duo captivates audiences with every set they perform, and 2023 has been their biggest year yet. This year, Kaipora released their debut album, Who's Who, and have taken the stage at Lightning in a Bottle, Electric Forest, and Burning Man, as well as the Pretty Lights after party in Denver. They are also opening for Maddy O'Neal on her upcoming tour, bringing their trippy, hard-hitting beats to Meow Wolf in New Mexico, Reno, and finishing in their hometown, San Diego.
Kaipora will play the Different stage on Friday (Saturday morning) at 2am, and you can expect to be transported to another dimension. Their experimental bass sound and improvisational nature fit so naturally in the late-night hours, so come ready to tap into your weirdest dance moves and make some new friends on the dance floor.
---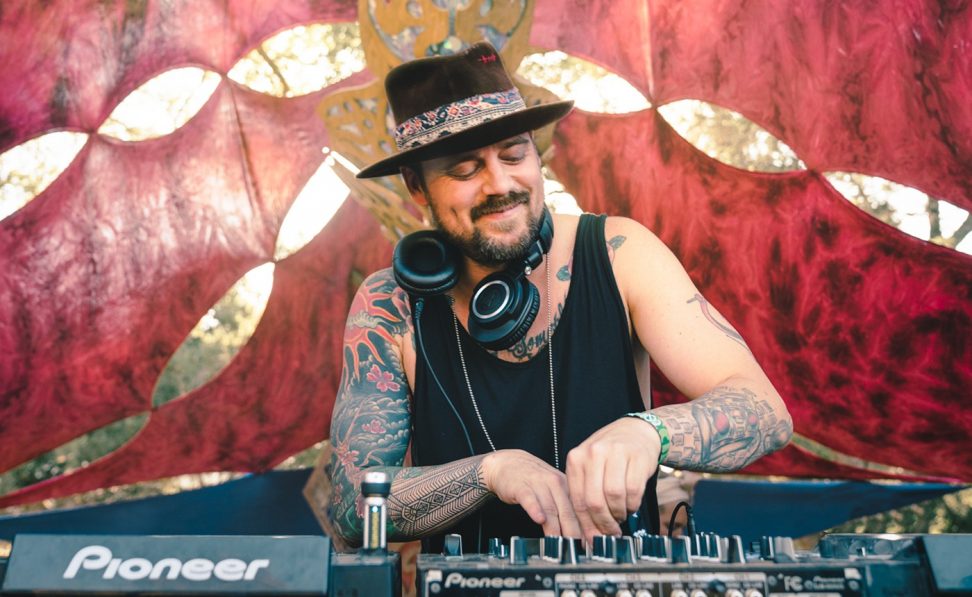 Littlefoot
As the festival winds down Sunday evening, you may yearn for infectious melodies that fuse world elements with disco and house tempos. If this is the case, look no further than Littlefoot, who will be performing Sunday (Monday morning) at Inner Space from 12:25 – 2 AM. An elegant balance of upbeat percussion and live instrumentation Littlefoot will certainly bring out the last of your festival energy while simultaneously calming your spirit. Having been a drummer from the age of 8 and playing in a variety of different bands that span all genres Littlefoot is sure to keep you grooving to the early morning.
Whether you close the festival with Little Foot or take a quick siesta before heading to Boostisve's But Jam, we cannot recommend Little Foot's set enough. With a handful of late-night and early-morning festival performances under his belt, we know this artist will bring the absolute vibe to Inner Space.
---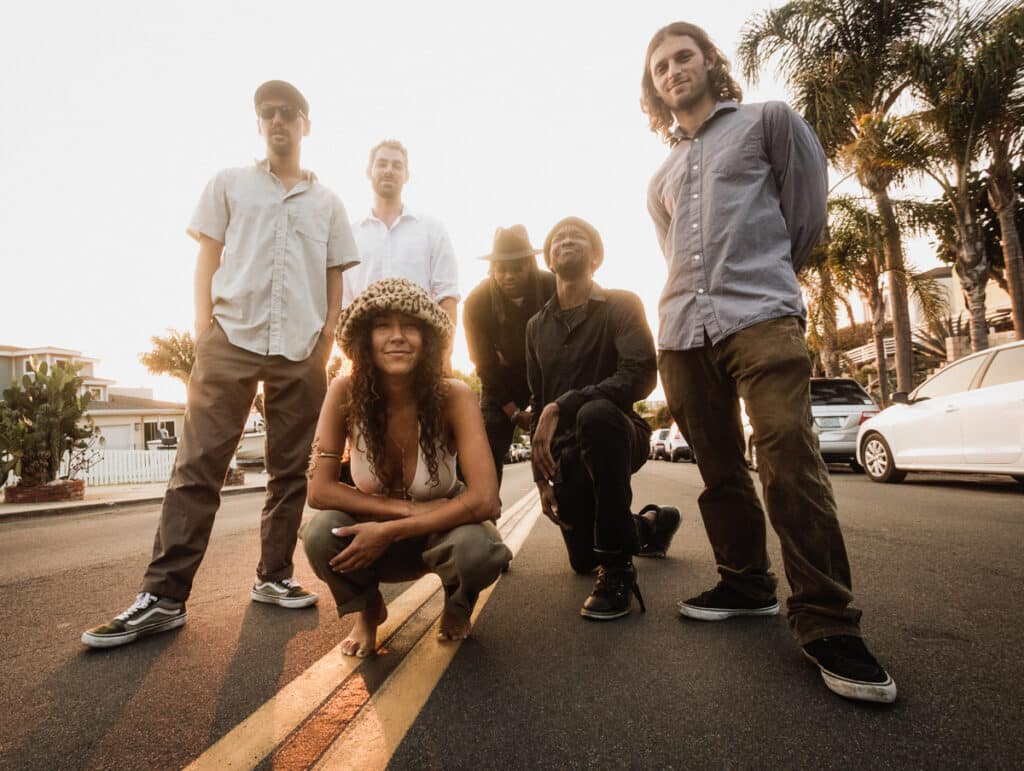 Boostive's But Jam
Facebook | Twitter | SoundCloud
If you want to ride the energy of the weekend and bring your festival to a close with a 10+ piece band, then Boostive's But Jam is the place to be. Boostive and friends will be performing Sunday at the Different stage from 2am and it will surely be a set to remember. This incredible group of musicians is no strangers to lighting up the dance floor with their reggae dub vibes, and since they're bringing the homies along, you know it's going to be even more bonkers.
The San Diego-based collective has been a staple in the music community and has gone on to do big things like tour with the iconic Thievery Corporation, produce with Matisyahu, and notch many other notable accolades. Pulling inspiration from each member, their music has roots in reggae but spans all genres, including cumbia, hip-hop, dub, and more. One of the greatest feelings is to be in flow on the dance floor with Boostive and friends guiding your spirit and dance moves. We highly recommend checking out this late-night jam sesh in addition to their first set on Saturday at the Different stage at 5pm.
---
SoDown
Facebook | Twitter | SoundCloud
SoDown will inject your night full of energy with his hard-hitting bass beats and leave you fluttering among the stars with his saxophone accompaniments. Performing lakeside at Coconut Cove on Sunday (Monday morning) at 12:25am, it's easy to envision the crowd riding the high vibes of the day and being ready to let it all go as they dance with sand between their toes and smiles across their faces.
If the last editions of Same Same But Different have taught me anything, it's that the late-night lakeside sets at Coconut Cove are always a good time. Ride the vibe train and get your last bit of head-banging in, as SoDown is sure to light up the night with an incredibly high-energy and sax-fueled set.
---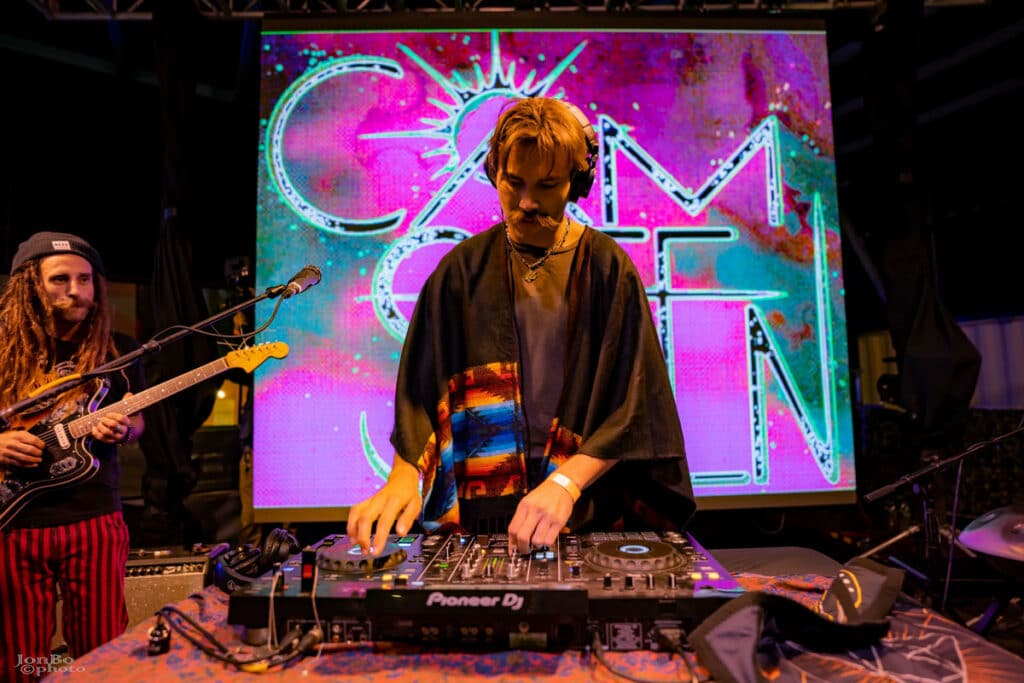 Cam Steen
Facebook | Twitter | SoundCloud
Hand pan extraordinaire Cam Steen is a San Diego-based multi-instrumentalist who is sure to capture the attention of any attendee who chooses to witness his talent. Playing at Inner Space on Saturday (Sunday morning) at 2am Cam's set will be the perfect way to wind down after a long day of dancing to heavier tunes.
Pulling inspiration from a variety of sources and genres, Cam is a versatile producer who can seamlessly tap into a more meditative state with the hand pan, funk things up with his instrumental prowess, or make the dance floor shake with his crate-digging, song selection, and DJ abilities. No matter what, though, we highly recommend checking out his music and making the time to check out his set at Inner Space on Saturday!
---
Follow Same Same But Different: