Worlds collide as RL Grime brings the scene together for his album, PLAY, calling on legends like Baauer, JAWNS, ISOxo, Juelz, and Montell2099.
---
At this point in his longstanding and influential career, RL Grime is an electronic trap legend who requires little introduction. From his first-ever Halloween Mix in 2012 and the days of "Aurora" to his current work with his own Sable Valley imprint, he has made his mark on the dance music scene. While he's been a little quieter on the release side of things recently, he's continued to pour his passion into his record label and remains dedicated to cultivating the next generation of trap music.
Now, after spending years behind the scenes, the trap king has once again risen. After RL Grime dropped a unique and immersive video teaser of a new album on socials in early August, anticipation began to build while fans guessed what was to come. What followed was a slew of single releases. He teased fans with tracks like "Around Me," "Pour Your Heart Out" with 070 Shake, "Breach" with Juelz, and "Borderline" with Montell2099 featuring EMELINE on vocals. Now, his latest album, PLAY, has arrived for your listening pleasure.
The creative genius that he is, RL Grime's meticulous planning for PLAY becomes evident immediately with his concept for the album. Splitting the tracks into three different discs with PlayStation startup-like transitions in between evokes nostalgia for those of us who remember switching CDs in and out from their respective sleeves and cases. So get ready to embark on three different thrilling journeys from the mind of RL Grime.
Push PLAY on your preferred platform and continue reading a deeper dive into on the album!
Stream RL Grime – PLAY on Spotify:
---
PLAY wastes no time, taking listeners by the hand and diving headfirst with the first disc, [PLAY APEX].
[PLAY APEX] winds up with "Ultrawide," immediately reeling fans in at hyper-speed with high-octane energy that offers a perfect intro to the album. RL Grime and JAWNS then team up to form an electrifying energy in "NME." Further in, RL Grime enlists ISOxo for "Jewel" with an angelic intro that leads into an eruption of hardstyle kicks and absolute madness. The first disc also features a collaboration with Juelz on "Breach," a track whose techno kicks will make you feel like you're in the blood-rave scene of Blade.
The second disc, titled [PLAY GRID], kicks off with RL Grime's "Keep You (Close)," a heartfelt song with echoing vocals and wavering synths to scratch that auditory itch. Next, RL Grime calls on Montell2099 for "Borderline," which features EMELINE's angelic vocals. Something about this track hits all the senses. Fans will find themselves swaying and belting out the lyrics as goosebumps appear on their skin.
The next track, "Sweet Streeper," takes a different tone, featuring 1nonly rapping over a trap beat with a 2015 feel. "Slow Dive" brings the drum and bass for the soul, with Bea Miller's sultry voice to carry listeners through until they break out in dance. "I Am The Ocean" then brings up the rear with RL Grime, Sublab, and Baauer, as well as Noomi on vocals. This track might not be what listeners expect, with a faster BPM and hard dance kicks to take them by surprise.
The third disc, [PLAY RUSH], arrives with seven tracks of nothing but raw, unfiltered RL Grime from beginning to end.
It takes off with "I Think I'm Getting Emotional," which is exactly how listeners will feel as they think about the end of the album being near. Standout track "Around Me" gets listeners right with a unique blend of sounds that can only be defined as some damn good dance music. This track will have you moving so fast and free, without a care in the world. Then, with bittersweet feelings in tow, "The Afterglow" wraps up PLAY. Dripping with ethereal vocals and a dreamy soundscape, this track is genuinely the break-filled song of our dreams.
Filled with emotions about the end of such a beautiful work of art, we are reminded that all good things do come to an end.
Trap king and visionary artist RL Grime has done it again and left listeners in awe as they listen to all the elements of dance music throughout PLAY. Luckily, fans don't have to wait long for more good things, as he will soon embark on the PLAY LIVE tour, which kicks off on October 26 at Petco Park in San Diego. Tickets are still available via his official website. Grab yours now and experience PLAY live in all of its glory!
---
RL Grime – PLAY – Tracklist:
Ultrawide
NME – (feat. JAWNS)
Zone
Jewel (feat. ISOxo)
Runner
Breach (feat. Juelz)
Delta
Keep You (Close)
Borderline (feat. EMELINE) (with Montell2099)
Street Sweeper (feat. 1nonly)
Lose My Mind (feat. Reo Cragun)
Slow Dive (feat. Bea Miller)
Pour Your Heart Out (feat. 070 Shake)
I Am The Ocean (feat. Noomi) (with Sublab and Baauer)
I Think I'm Getting Emotional
Metro North
Push
Howling Fjord
Around Me
Hikari
The Afterglow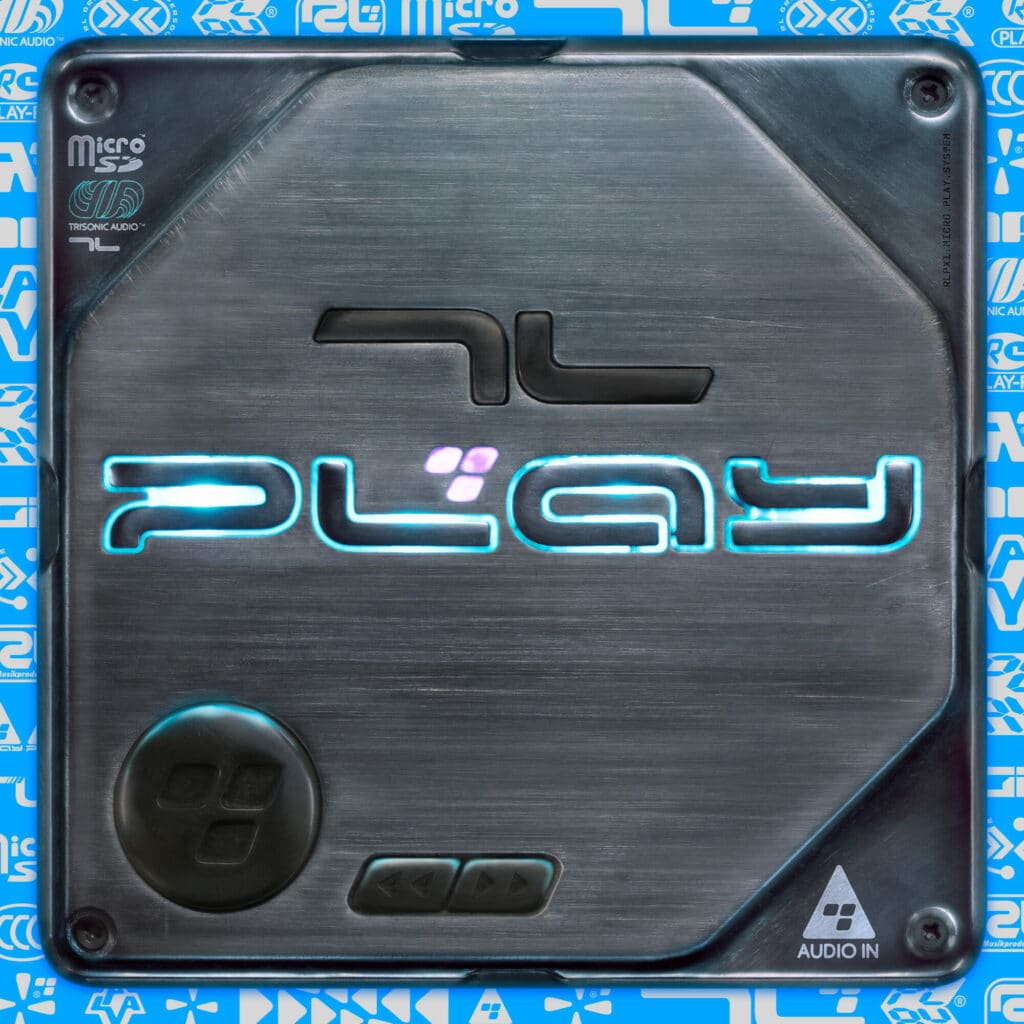 ---
Follow RL Grime:
Website | Facebook | Twitter | Instagram | SoundCloud