The 15th anniversary of Outside Lands was a memorable experience, and these five songs will transport you right back to Golden Gate Park!
---
Outside Lands' 15th anniversary was nothing short of spectacular. This year's edition of the Bay Area festival was full of heavy-hitting headliners like Kendrick Lamar, Foo Fighters, and ODESZA, in addition to a stacked undercard featuring artists like Lana Del Ray, The 1975, Megan Thee Stallion, and Zedd. Each artist that took the stage across the three days at Outside Lands put on a high-energy performance and left us buzzing after each set. The persistent fog, which has come to be known as Karl, could have never dampened the spirits of the attendees as they danced and enjoyed a wide array of music across the weekend.
With so many great artists performing across the Lands End, Sutro, Panhandle, Twin Peaks, and Soma stages, there was more than enough music to discover and boogie to. No matter what stage you ended up at, each performer brought top-tier energy and left you elated with another core memory. Although many great sets and songs were experienced over the weekend, some stand-out moments will live in our heads and hearts forever. If you are feeling any of the post-festival blues and want to take a trip back to Golden Gate Park, check out the five songs that stood out to us most from the 15th anniversary of Outside Lands!
Five Songs That Will Transport You Back Outside Lands 2023
---
Foo Fighters – "My Hero"
Facebook | Twitter | SoundCloud
Foo Fighters took the stage at Lands End early to give attendees a full 2 hour set to close out the festival Saturday night. The set spanned their entire discography and made it clear rock hasn't gone anywhere. Fans of the legendary rock band flocked to main stage early to secure their spots in the crowd, and as soon as Dave Grohl strummed the first note, energy levels skyrocketed. Songs like "Everlong," "Pretender," and "Best Of You" had everyone in attendance singing at the top of their lungs, but there was one particular Foo Fighters song that hit harder than ever in Golden Gate Park.
"My Hero" is a classic tune and held a much deeper meaning since I hadn't seen the Foo Fighters since the loss of Taylor Hawkins. This was a devastating blow to the music community, and I have the utmost respect for the band carrying on the spirit of Taylor in every performance they play. When "My Hero" began to emanate from the speakers, there was a palpable energy in the air. Although the song takes on different meanings to everyone, I felt at that moment it was a tribute to Taylor Hawkins. A legendary musician who positively impacted music lovers across the globe was with us Saturday night, and I will never forget hearing this track played out in Golden Gate Park.
---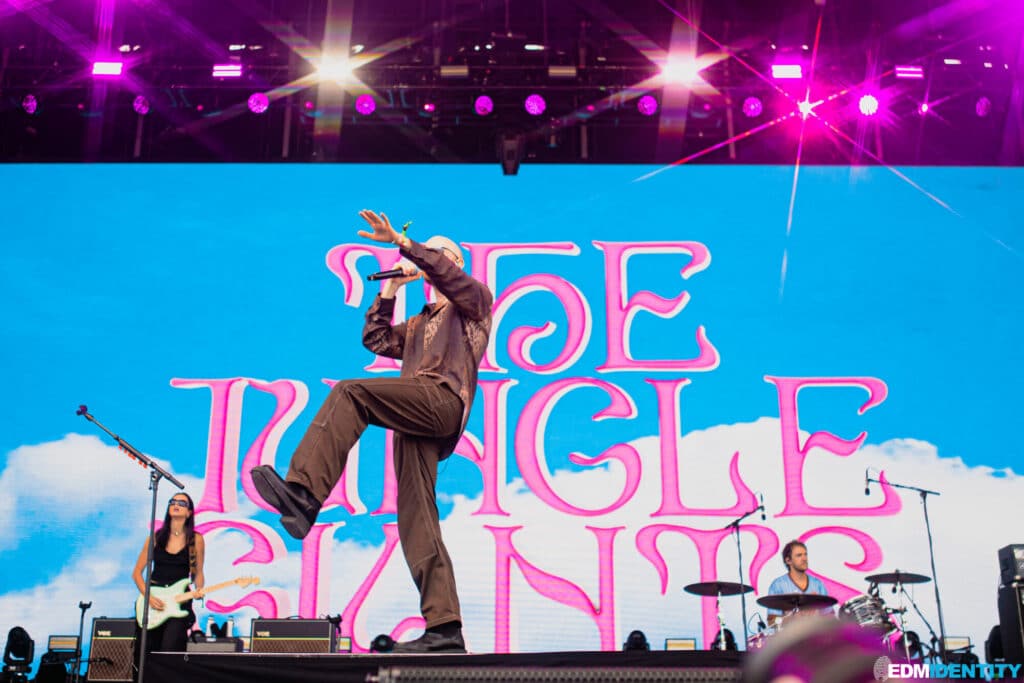 The Jungle Giants – "Heavy Hearted"
Facebook | Twitter | SoundCloud
Australian indie group, The Jungle Giants, brought unparalleled energy to start the day at Lands End on Sunday. Although the band has more recently come into the limelight with their newest, and more dance-forward, album Love Signs, the group commanded the stage with their infectious energy and emanated a spirit that got everyone in the crowd properly warmed up for the day. In between songs, frontman Sam Hales asked if it was anyone's first time seeing The Jungle Giants, and a majority of people raised their hands. It's safe to say everyone left that set with a new favorite band to listen to on their trips back home.
The band ripped through tracks from their first three albums while sprinkling in some new material before ending their set with "Heavy Hearted." The crowd ignited as the first "Ooo Ooos" were sung. Sam Hales jumped down to the railing to interact with fans, sing with them, and end the set on a high note. Each time the dancey beat dropped, everyone's hands were raised in the air, and audience members were jumping and dancing and had the biggest smiles on their faces. I don't think there was a better start to a festival day all weekend long than experiencing "Heavy Hearted" at Lands End on Sunday afternoon. This song will forever take me back to this moment at Outside Lands.
---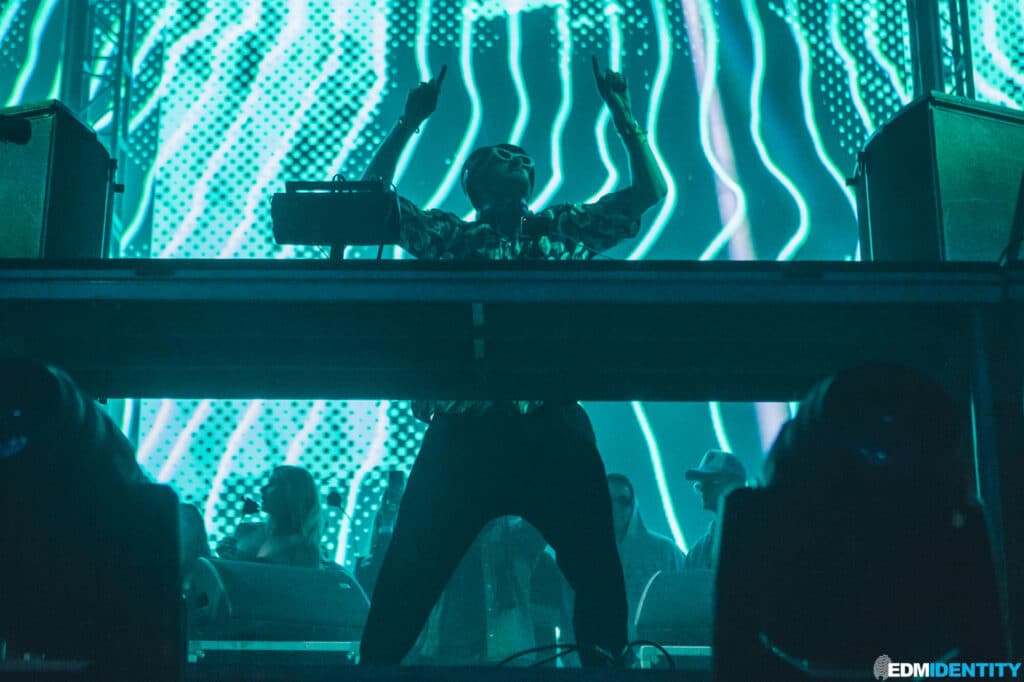 Fisher – "Atmosphere"
Facebook | Twitter | SoundCloud
There might be a handful of summer anthems, but there is nothing like a summer anthem from Fisher. Having first gotten a taste of the ID at Coachella and other previous performances, "Atmosphere" got its formal release just before Outside Lands weekend, and the crowd was ready to let it all go at Sutro on Sunday night. Of course, Fisher has a handful of anthems, but with "Atmosphere" being the most recent, it was clear the crowd was ready to show the new release love.
The rail was shaking, and the crowd was the largest Sutro had seen all weekend as attendees sang along to Kita Alexander's vocals. There is no doubt if you were in the crowd Sunday night and listen to "Atmosphere" now you don't get chills looking back on that memory. The power of music is a wonderful thing, and the fact it can bring so much joy in the present moment because of a live set you experience is otherworldly.
---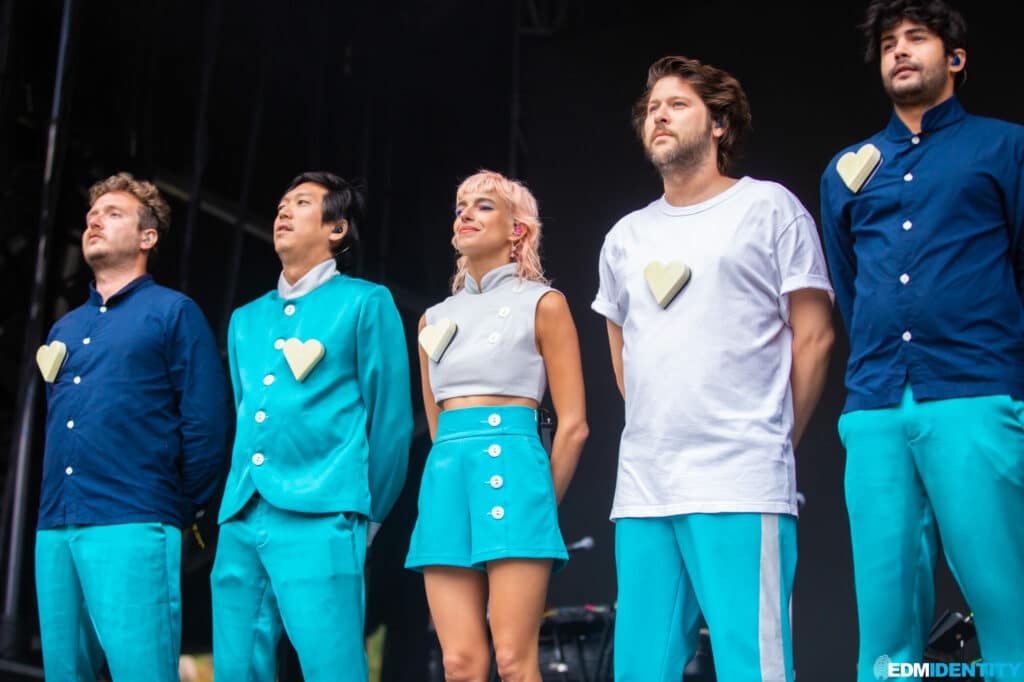 L'Impératrice – "Off to the Side"
Facebook | Twitter | SoundCloud
L'Impératrice didn't seem to fly under anyone's radar at Outside Lands as the crowd packed into Sutro on Saturday. The French pop and nu-disco group from Paris, France drew one of the larger crowds of the weekend, and although their songs are in a different language, the joy they brought people transcended that. Wearing their hearts on their sleeve, the group performed a set that spanned their entire discography, opening people's minds to a whole new sound. With fun choreographed movements and stunning musicianship from each member, the group commanded the stage and had everyone's undivided attention as they performed.
Getting into the set was easy as their smooth grooves and funky tunes went straight to your dancing legs. One track in particular, "Off to the Side", was extra groovy and was played early in the setlist. The bassline of the song immediately gets you energized and, along with the harmonies of the bands' vocals, adds a whole new dimension to the live performance. There is no denying L'Impératrice has a unique and special sound, and whenever I listen to the song now, it immediately transports me back to Outside Lands.
---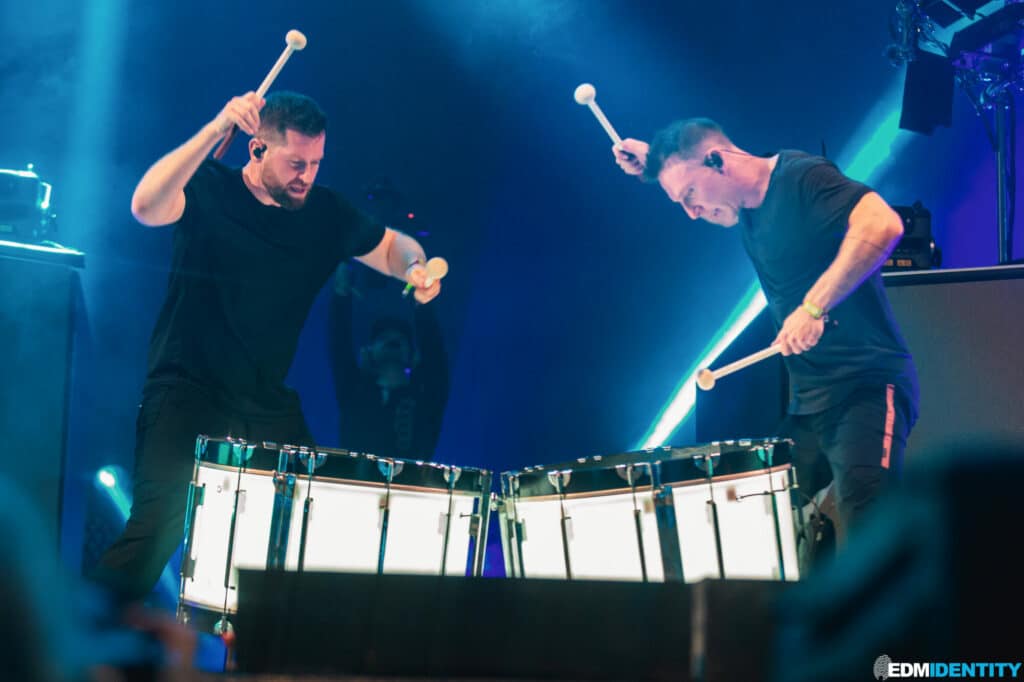 ODESZA – "The Last Goodbye"
Facebook | Twitter | SoundCloud
ODESZA has become one of electronic dance music's most sought-after live acts and for a good reason. The Last Goodbye show makes a lasting impression in every city it's performed in. The tour is immaculate down to the fine details. Each visual accompaniment, the drumline, the choreographed movements, guest performers, pyro, and fireworks all come together in a meticulously planned performance. Not only that, but ODESZA's festival sets hit all the marks. They draw you in with their dance-pop songs like "Forgive Me" and "Line Of Sight" while also including the tracks that put them on people's radar, like "Sun Models" and "Say My Name." The entire set is a journey, culminating in an epic crescendo when the set ends with "The Last Goodbye."
Closing the festival with "The Last Goodbye" was a memorable experience. Bettye LaVette's vocals immediately draw you in with their power and emotion. Then comes that classic arpeggiated synth atop an upbeat percussive section and ear-tickling bassline. I can't think of a better song for ODESZA to have closed out the festival with. As fireworks shot into the sky on the last drop, they illuminated the fog covering Lands End. In harmony with the album's deeper meaning, this moment exemplifies The Last Goodbye. There never really is a last goodbye when I will remember this moment of ODESZA's set forever. What a way to bring the festival to a close.
---
Follow Outside Lands: