Dig into the emotional and somewhat unexpected collaboration of Gabriel & Dresden, Sub Teal, and Andrew Bayer that produced "Other Eye."
---
When Gabriel & Dresden, Sub Teal (Brittany O'Neal), and Andrew Bayer came together to record "Other Eye" it didn't start as a fully planned out project. In some sense, it started as an emotionally charged joke from Dave soon after Josh had a heart attack in 2022. Josh was sidelined the same week they were scheduled to play the Chasing Summer festival, so Dave was forced to do it alone. Performing solo on Club Quarantine was one thing, but Dave wasn't too fond of playing live without Josh.
While backstage at that event, Dave was hanging out with Andrew Bayer and a few other Anjuna artists. As Dave thought about the missing half of their duo, he said, "How crazy would it be if we all formed a supergroup?" The always engaging Bayer said that would be cool, but the rest of the room remained quiet. Dave didn't make much of it after that until Andrew called Dave the next week and asked him if everything was okay. 
At this point, the news of Josh's health was not public, and Dave was being careful not to share. But when Andrew said, "Dave, you didn't look right on stage the other night. Something was just off. Are you OK?" Dave decided to put some trust in Andrew and said that if he kept it between them, he'd share the details.
"Josh had a heart attack, and I really just want him to do whatever he needs to do to find his way. At the same time, I really want to make music, so I'm feeling a little lost," Dave said. That's when Andrew suggested they get together and work on some music to keep Dave pointed in the right direction.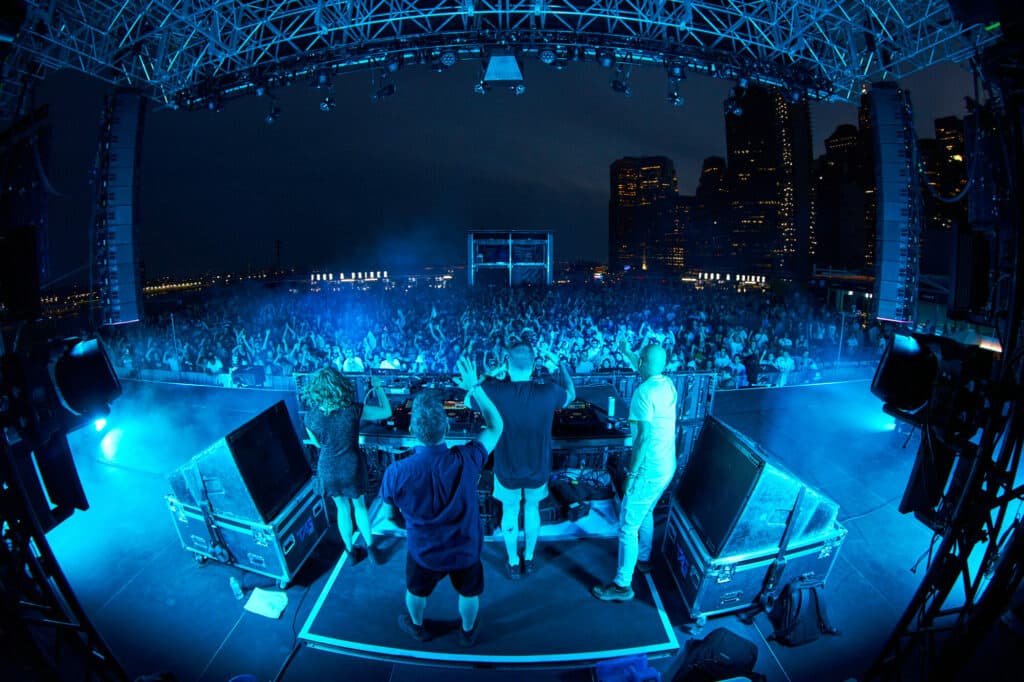 So far, this is the story as told by Dave, but as I spoke to all four artists, it was very interesting to see the different perspectives from each.
Andrew Bayer dove into his own history with Gabriel & Dresden, first interacting with the duo as a freshman at Berklee College of Music. "Dave heard my work-in-progress bootleg of Sufjan Steven's "Chicago" and emailed me to give some advice and guidance on the track," he said. "I was freaking out! I was such a huge fan of all of G&D's catalog, I couldn't believe we were emailing!" Flash forward a decade later, and Bayer and G&D have since become close friends.
Andrew went on to discuss the mood and feeling that framed the creation of "Other Eye," stating that it "was a pretty strange landscape for club music at the time" due to returning to clubs post-pandemic and that "there was a palpable feeling of nostalgia bubbling up in the music industry."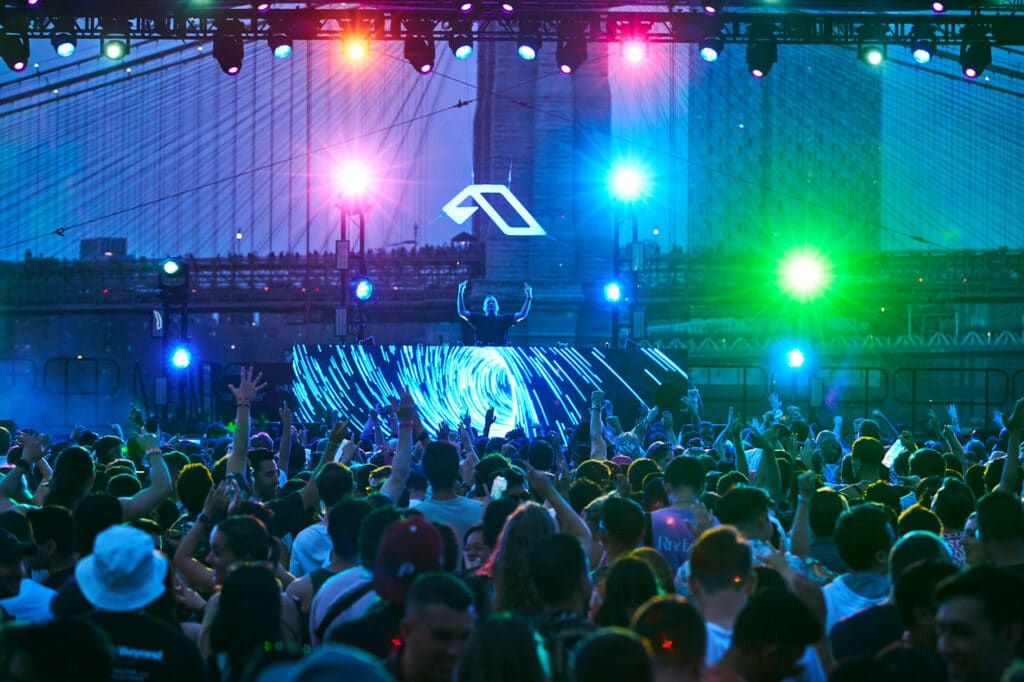 Gabriel & Dresden were notoriously wary of collaborations, and Britt gives some background on how that changed.
So off they went, with Dave and Andrew in the studio and Josh and Britt at home writing. Josh tells me that as much as he loves producing, that's the hardest part. "It's long and arduous, and I wasn't up to that type of challenge while focusing on my health. But writing allowed be to tap my creative flow without draining my energy or focus." So having the ever-energetic duo of Dave and Andrew taking on that challenge just made so much sense. Josh had also reached a point where he really wanted to try collaborating, and landing on Andrew Bayer was just a natural step in that direction.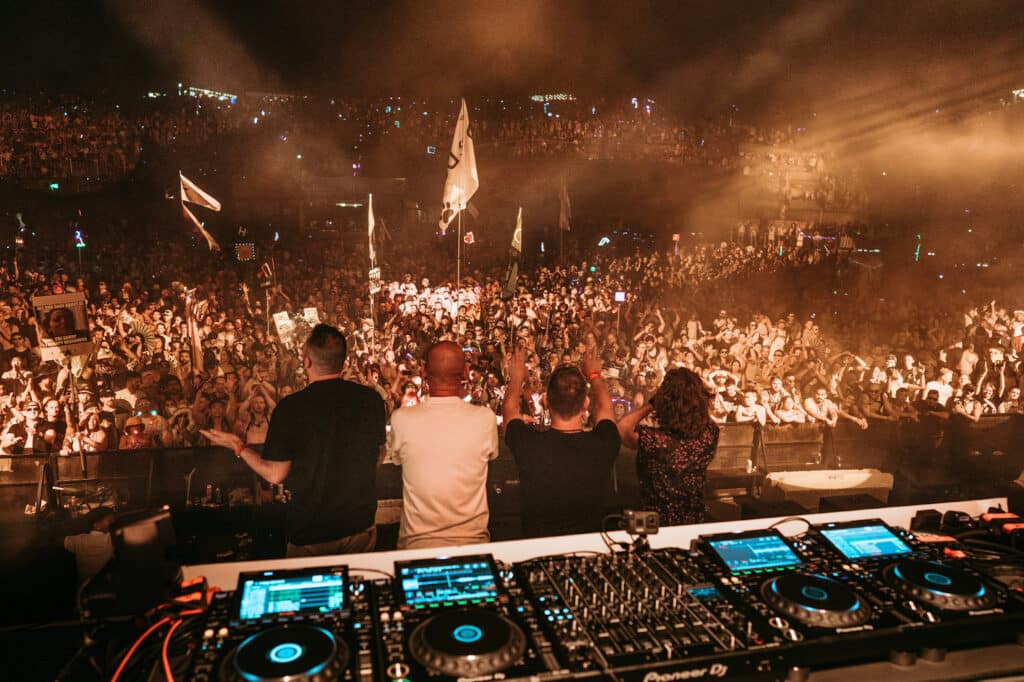 The natural ebbs and flows of calendar conflicts ended up allowing the track to simmer for a bit, giving everyone time to ponder different edits.
While Andrew was finding a new home, moving into it, and setting up the studio, there was no notable work on the track. Once the studio was up, he was itching to get back to the track and started noodling around on his own before the foursome came back together in earnest to take this thing across the line.
In that vein, Britt adds, "Dave's eye for a good anthem and Andrew's fresh sound design combined with hours of research digging into the G&D archives, even opening old Logic sessions and getting a peak under the hood, provided a rich bed of inspiration to shape this track." Who among us would not want to be a fly on the wall during these sessions?
The most incredible thing about this track is how much it has to say and how simply it says it.
When I talked with Josh, I said, "I love how this track is so classic trance while somehow also so incredibly modern." Through a giant grin, he replied, "Oh, good, you got the memo!" He was clearly proud they hit the mark. Sometimes when artists describe the feeling of a track, it's hard for fans to see the through line; other times, it's impossible to miss. This one is the latter. Everything Andrew described above is in there and so purely delivered to the listener.
Well, Andrew and team, us fans are pretty thrilled, too!
---
Follow Andrew Bayer:
Facebook | Twitter | Instagram | SoundCloud | YouTube
Follow Gabriel & Dresden:
Website | Facebook | Twitter | Instagram | SoundCloud | YouTube | Twitch
Follow Sub Teal:
Facebook | Twitter | Instagram | SoundCloud