Gorgon City has unleashed Salvation, featuring lead single "Voodoo," a new collaboration with DRAMA, "Lost & Found," and more!
---
Matt Robson-Scott and Kye Gibbon, better known as Gorgon City, have dominated dance floors and festival stages for nearly a decade. Their iconic discography includes timeless LPs like 2014's Sirens and 2018's Escape, and Olympia is one of the most significant albums of 2021. Certainly, Gorgon City has left an indelible mark on our global dance music scene, and the duo still have plenty left in the tank.
2022 saw numerous releases from the pair as they left their mark on a massive collaboration with Sonny Fodera on "Remember," and their singles "Sidewindah" and "Foggy Geezer" set fire to dance floors around the globe. Now, after flipping John Summit's massive "Where You Are," Gorgon City are ready to save your soul on their latest record, Salvation—a ten-track exploration into the next chapter of these storied producers out now on Astralwerks Records.
Two lead singles set the tone for Salvation in perfect Gorgon fashion and have been burning up dance floors around the globe. Familiar collaborators DRAMA land a stand-out hit on Salvation with "Lost & Found." A vibrant, bass-driven groove perfectly pairs DRAMA's sultry vocals with Gorgon's high-energy productions, making "Lost & Found" an effervescent and free-standing track. While "Voodoo" has seen a meteoric rise to the top of the charts, this robust single has become a weapon in DJ sets from Miami to Ibiza and everywhere Gorgon City's beats keep feet moving till the early hours.
Gorgon City's latest album Salvation is out now on all major platforms. Stream on Spotify, continue on for my take on the album, and let us know which tracks are your favorite over on Twitter!
Stream Gorgon City- Salvation on Spotify:
---
Tinged with danceable breakbeats, massive builds, and Gorgon's iconic mastery of vocal integration, Salvation reminds us why Gorgon City are at the top of their game.
As we dive deep into Salvation, Julia Church carries the vibe on "Wreckage." It provides further proof that Gorgon City have mastered delivering danceable breakbeats while perfectly balancing smooth melodies and passionate vocals. "Heartless" grabs listeners by the heartstrings as passionate vocals from RAHH bring us into an infectious, driving kick drum backed by Gorgon's iconic progressive bass lines. The energy ebbs and flows in perfect harmony from beginning to end.
Fashionistas rejoice as "Pose" harnesses the energy of the hottest runways worldwide and delivers it directly to the dance floor. As Gorgon City lays down a heavier, industrialized groove, NEZ's vocals lead the charge that makes "Pose" the perfect track for working your best moves out on the floor. Another standout comes in the form of "A Lot Like Heaven." Well-thought-out synth stabs, progressive melodies, and silky smooth vocals from Julia Church carry the track in a way that becomes immediately recognizable as an achievement only Gorgon City could pull off.
Emerging vocalist Jelani Blackman ushers the vibe through "City of Angels."
At the same time, Gorgon City has become world-renowned for their high-energy house cuts, "City of Angels" takes us down the path of progressive breaks. It's a slow-burning vibe that once again pushes the envelope of Gorgon City's extensive production abilities, while "Remember The Days" hits us right in the feels. 
A significant stand out from the rest of Salvation, "Remember The Days," taps Selah Sol for immaculate vocals. Concurrently, an addictive bass line draws us in beat after beat as Gorgon City again places their mastery of taking listeners on an emotional ride from top to bottom directly in our laps. The repeat button seems to be stuck all of a sudden. 
As Salvation reaches its curtain call, "Gasoline" refuses to let the album go away quietly. Gorgon City has mastered the art of writing tracks that'll make even the largest festival crowds throw both arms over their head in dance floor-centric bliss. Santino Le Saint sets the vibes ablaze as "Gasoline" plays host to the perfect track for burning down an open road or controlling a dance floor all your own.
Few artists in the global dance music community today have star power quite like Gorgon City.
As Salvation reaches its close, "Should've Known" closes the album in the same way it opened – with breaks. It's a track that delivers a welcomed shift from the rest of the album, and you'll be two-stepping along in no time at all. Gorgon City shows well-polished restraint as they bring us gently back to Earth with soft synth pads, ethereal vocal chops, and just the right amount of snappy snares to place our feet back on the ground from our higher plane among Salvation.
---
Gorgon City- Salvation – Tracklist:
Wreckage (ft. Julia Church)
Voodoo
Heartless (ft. RAHH)
Pose (ft. NEZ)
Lost & Found (ft. DRAMA )
A Lot Like Heaven (ft. Julia Church)
City of Angels (ft. Jelani Blackman)
Remember The Days (ft. Selah Sol)
Gasoline (ft. Santino Le Saint)
Should've Known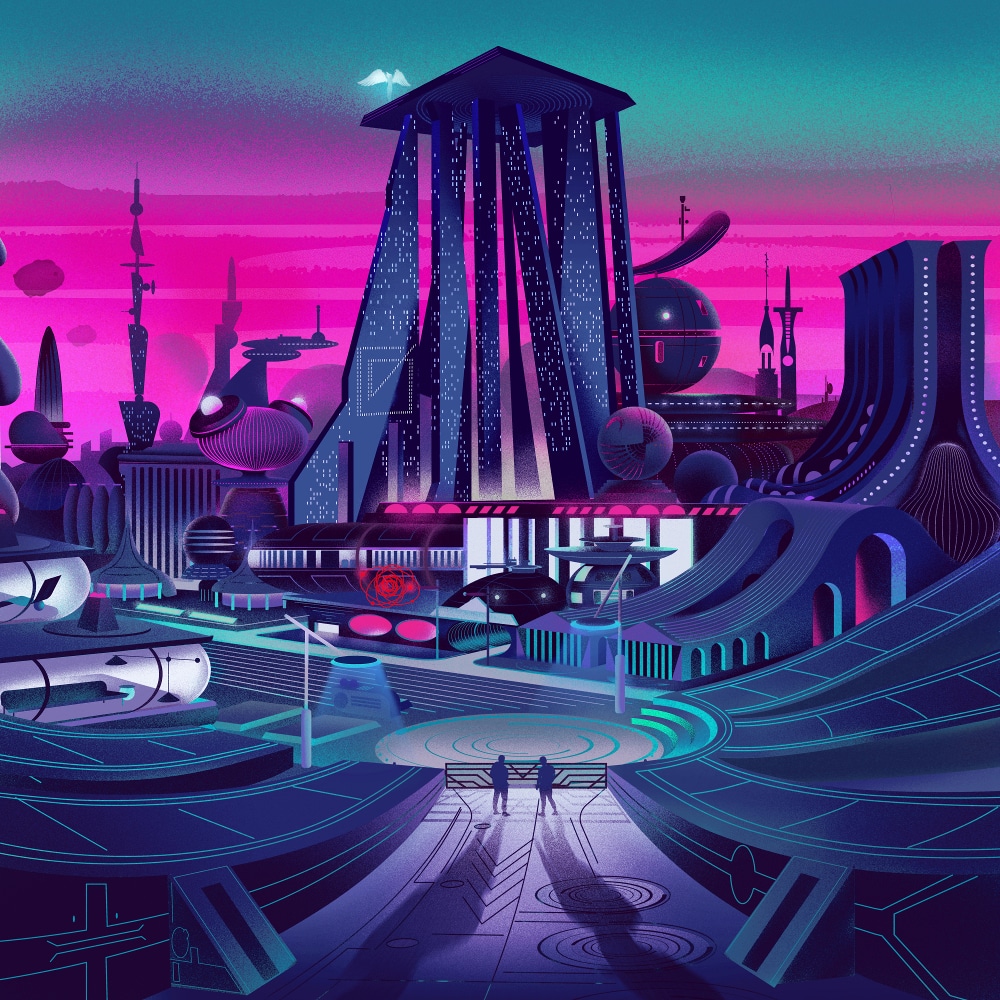 ---
Follow Gorgon City on Social Media:
Website | Facebook | Twitter | Instagram | SoundCloud | YouTube