Yoko and Skinny Limbs show off the musical chemistry between them with their latest EP, G Force – out now on Street Ritual!
---
Denver is known as the bass capital of the US, and with that title, it continually sees talent flow in and out of its borders. Since many come and go, you really start to appreciate the ones who create music out of passion and not out of clout. Two of the local artists in the Mile High City who continually show that their heart is fully into their craft are Yoko and Skinny Limbs.
Being that Yoko and Skinny Limbs have been friends for many years, it not only brings a playful energy to the table but also a thorough understanding of each other's vision of music. Luckily for us, these two worlds collided and meshed perfectly, allowing musical expression to flourish. Yoko and Skinny Limbs' have been putting in the work and are ready to prove they are the dream team we all deserve with their latest EP, G Force.
The title track portrays the underground sounds Yoko and Skinny Limbs are known for right away. With some Rastafarian lyrics starting us off, we then get shot into an abundance of textures. From low-end bouncing beats to eerie moments in between drops, this track has plenty of addictive sounds for you to get lost in.
Then, it's time to go undercover as you dig into some "TOP SECRET" files to unlock the long sought-after answer if aliens are real. You can't help but feel as if you've been abducted by extraterrestrial lifeforms as the artists create the perfect portrayal of a hovering UFO. Let your imagination run wild with each robotic sequence present, and see what it's like to befriend an alien.
Listen to Yoko and Skinny Limbs' latest work on your preferred streaming service and keep up with their socials below to see what they're up to next!
Stream Yoko x Skinny Limbs – G Force on Spotify:
---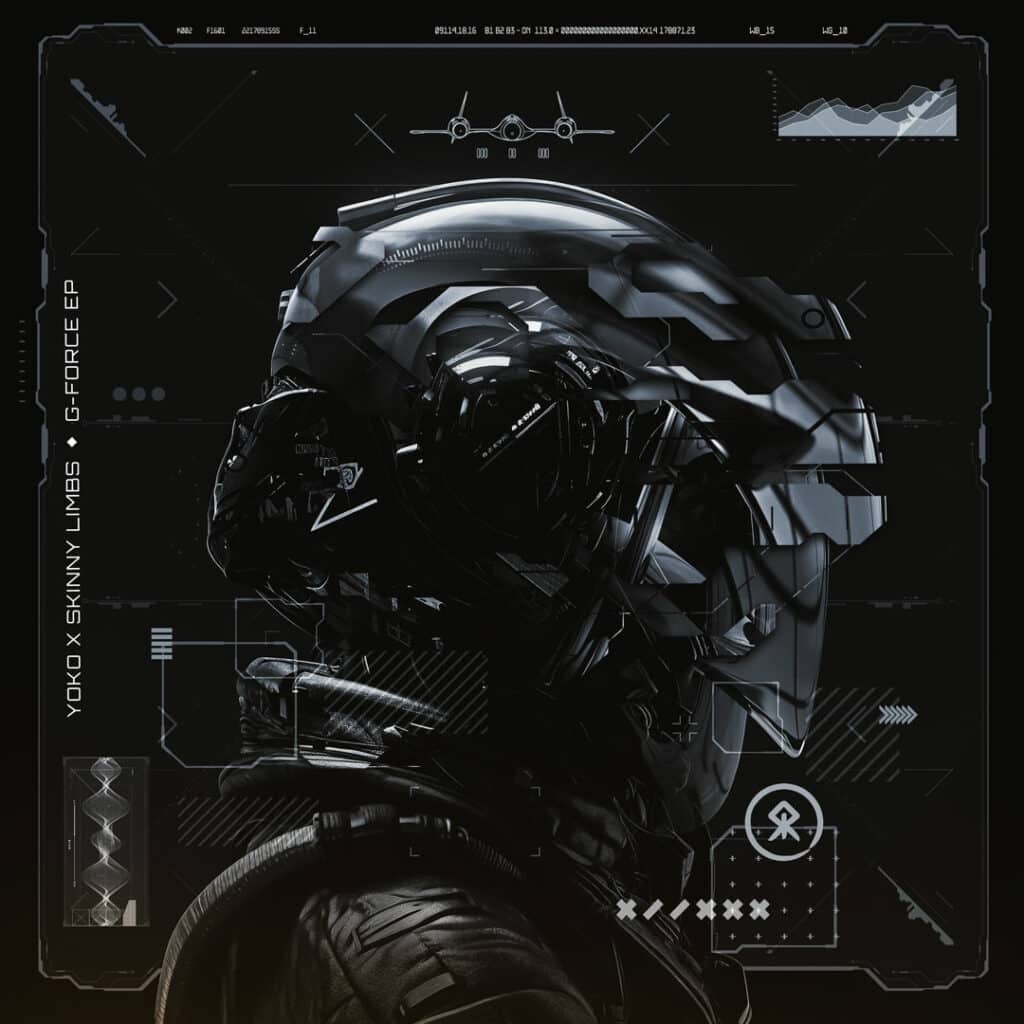 ---
Follow Yoko:
Facebook |Twitter I Instagram | SoundCloud 
Follow Skinny Limbs:
Facebook | Twitter | Instagram | SoundCloud