Want to dance under the electric sky at EDC Las Vegas 2024? Mark your calendars for May 17-19, and get ready for the sale on Friday!
---
The dust has only just settled from the most recent edition of EDC Las Vegas, which was part of Insomniac Events' 30th Anniversary Celebration, but they're already getting prepped for another round in 2024. Those who are planning to make their way to Sin City to experience all that North America's largest dance music festival has to offer can mark their calendars for May 17-19, as those are the days on which the Las Vegas Motor Speedway will light up once again with insane production and plenty of fireworks each night.
This year saw EDC Las Vegas continue to expand its offerings beyond the music, performers, and massive art installations with inclusions that ranged from VOLTA Beauty Bars to other unique experiences for attendees to participate in. While the lineup is sure to arrive next year, those passing through the festival's gates will be treated to artists pumping out house, techno, dubstep, drum and bass, hard dance, trance, and more.
While those paying close attention were aware of the dates for EDC Las Vegas in 2024, today, they revealed the on-sale date for Future Owl passes, the lowest tier available. The Future Owl sale kicks off on Friday, May 26 at 10am PT, and includes GA, GA+, and VIP options, priced at $349 (+tax and fees), $539 (+tax and fees), and $799 (+tax and fees), respectively. Layaway plans are available for all tiers by putting down a $10 deposit as well.
Stay tuned for more details on the upcoming edition of this festival and head over to the official website for EDC Las Vegas to make your purchase on Friday. Are you planning to attend EDC Las Vegas 2024? Let us know on Twitter!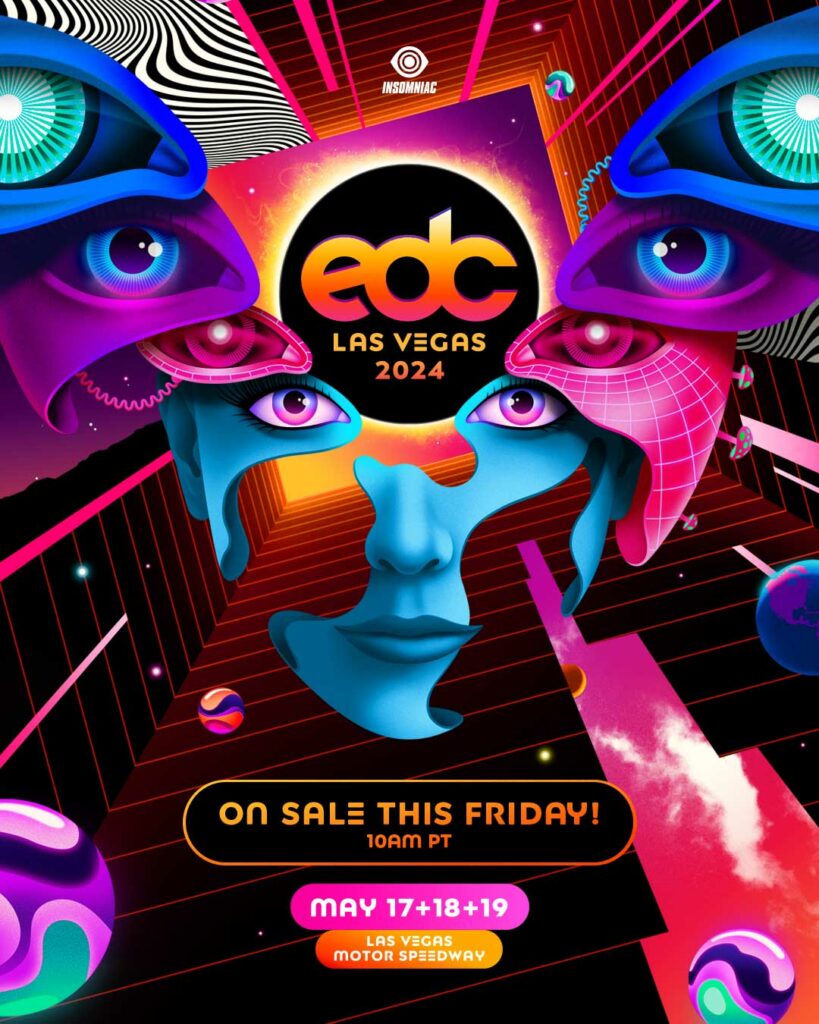 ---
Follow EDC Las Vegas: