Though vastly different, both electronic and metal shows have their own uniqueness and should be experienced by music lovers alike.
---
As a kid, I grew up on a huge variety of genres of music, but one that always stood out to me was metal. Of course, as I got older my music taste evolved and I began listening to electronic music, but the love for my music roots never died. I have found that a lot of my taste in electronic music has strong rock influences. One of my earliest memories revolving around music is going to heavy metal shows, and though I have spent the last several years attending electronic shows, this past year I've gone back to attending metal shows, which have opened my eyes to the differences and similarities of both.
Regardless of what kind of music you like, there is a whole world of genres to be enjoyed, and when given the chance, taking advantage of live shows is vital. With modern music, artists blend genres, bringing a one-of-a-kind experience to their shows. Electronic music has begun to blend elements of wild genres, even including punk and metal, more and more.
To me, going to an electronic show is always kind of a surreal experience, and some of my closest friends have been made at these shows.
Electronic events offer a euphoric environment, and are a much friendlier and more loving, full of color and dancing. When walking into any electronic show you're overwhelmed with a sense of belonging and unity. Spanning massive screens, there are visuals floating across to the beat of every song. People tend to welcome you with open arms, taking the intimidation out of flying solo to the event.
Many popular EDM artists today, such as Pendulum and Sullivan King, have incorporated metal elements into their music, and they also bring live instruments into their shows. Of course, the obvious difference being electronic artists typically stand behind their booth with their setup, creating music from their laptops, mixers, and other specialized equipment like synthesizers, for example. Though some metal shows do bring several openers, electronic shows typically bring a solid lineup of openers before the main act.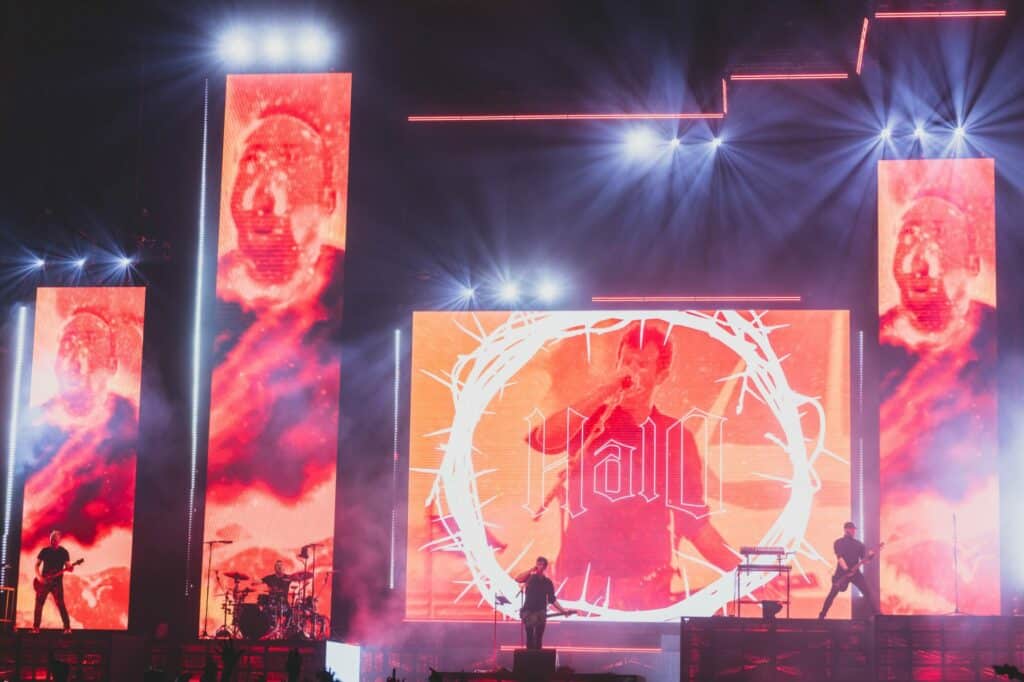 Metal shows are a bit darker, the environment is less friendly and much more intimidating.
Though this is only for a certain kind of person, going to metal shows always brings a certain nostalgia for me because it reminds me so much of my childhood. It's a sea of black clothing and jean jackets, and these shows are certainly not for the faint of heart. Though some electronic shows do involve a mosh pit, one of the staples of any metal show is a mosh pit where blood is likely to be shed and all rules fly out the window.
Metal shows usually don't involve visuals and consist of a full band, yet bands like Slipknot utilize a turntablist to manipulate the instruments much like electronic artists. Many other metal bands such as Born of Osiris and The Devil Wears Prada utilize electronic synths in their music and their live shows. These shows, though potentially less inviting, create an exhilarating experience with their loud and aggressive music, filled with impressive drumming and guitar riffs. Though metal shows are certainly meant for a certain kind of person, they are quite a different experience than your typical electronic show and should be experienced at least once in every music lover's life.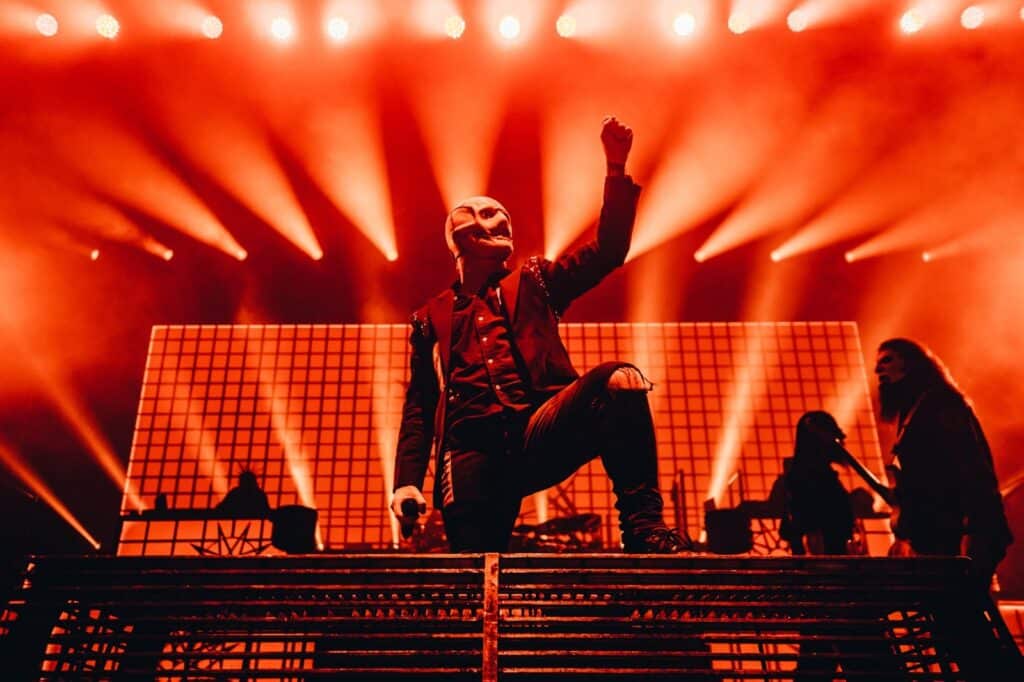 Even though both electronic and metal shows offer different audiences and experiences, they both thrive in smoke-filled, standing-room-only venues packed with people dancing and moshing.
Within modern music, many metal bands utilize laptops, electronic synths, and other elements as well. Artists like Breathe Carolina have made a name for themselves as both rock and electronic artists and many others have begun to follow suit, bridging the gap. Though both genres sound wildly different, and the shows bring entirely different vibes, the genres themselves do invite similarities, and both incorporate each other into their music. Whether you're a metalhead or a lover of electronic music, the experience of going to any show is always surreal and both are worth the experience.
---