Melodic house producer Deeparture dives into the emotions of his music and sound evolution while reflecting on the industry.
---
Dutch producer Deeparture's music stirs with emotive elements that flow from melodic house to progressive techno, making his music a natural fit on labels like Armada Music, Anjunabeats, This Never Happened, and more. He has steadily built a signature sound characterized by synths that almost feel like they're dancing on their own, along with a deep bass that pounds with emphatic energy and smooth organic elements.
With a slew of releases over the past several years, 2023 marks a new path for the producer as he retains his trademark sound while also "playing with new sounds, new tricks, new ideas, and [taking his] time a bit more to experiment." He goes on to state that he has "a lot of new music lined up and a few EPs that are completely finalized that I've been road testing the last months. Among all this new music, there are many new instrumentals as well as collaborations with some very exciting vocalists and producers."
Deeparture's latest single, "Appreciation," is just one example of the releases to spawn from his experimental sessions, and sets part of the foundation for what to expect from the producer this year. Listen on Spotify and keep reading for our interview, where he discusses the emotions tied to his music, his production process, his sound evolution, and a few reflections on the industry.
---
To kick things off, can you share your thoughts on the power of melodic house and progressive, and their ability to create special moments on the dancefloor?
Thanks for having me! Without trying to label this "melodic house/progressive/techno" sound too much, there is just something about this genre that works on many levels. When listening from home or in the car, the music can feel chilled, emotional, and relaxing even. But on the dancefloor, the energy of the sound bursts through on a whole different level. It's the perfect music with a very pleasant high energy level and plenty of variation, keeping it interesting constantly.
The fans know the music really well and really connect with the emotional aspect, the chords, the melodies, and each other. The sound often feels big and emotional, dark or very positive, without becoming "cheap" or cheesy.
Diving further into that concept, can you open up about the most special moment you've ever created or witnessed during one of your sets?
No wild stories here, but it's always special when people get into such a state of euphoria because of the music that they get tears in their eyes, including me at times, especially those first nights after the pandemic. During some sets, the connection with the audience is so strong that you feel you're part of it and nearly forget you're in charge of the decks.
When thinking about your music, the word "emotional" comes to the top of the mind. What kind of emotions do you hope to bring out of fans when they listen to your music?
Whenever I make music, it often reflects the state of mind I'm in during that moment. Some tracks are a bit darker, and a lot is very uplifting and euphoric. I always hope to spark an emotion in the audience and to get them into a certain flow, whatever that track might bring. When people are transcending into a vibe on the dancefloor, it's a sign that the music is resonating, which is always a beautiful moment – people forgetting about everything in their busy daily lives and being completely in the moment right there with each other.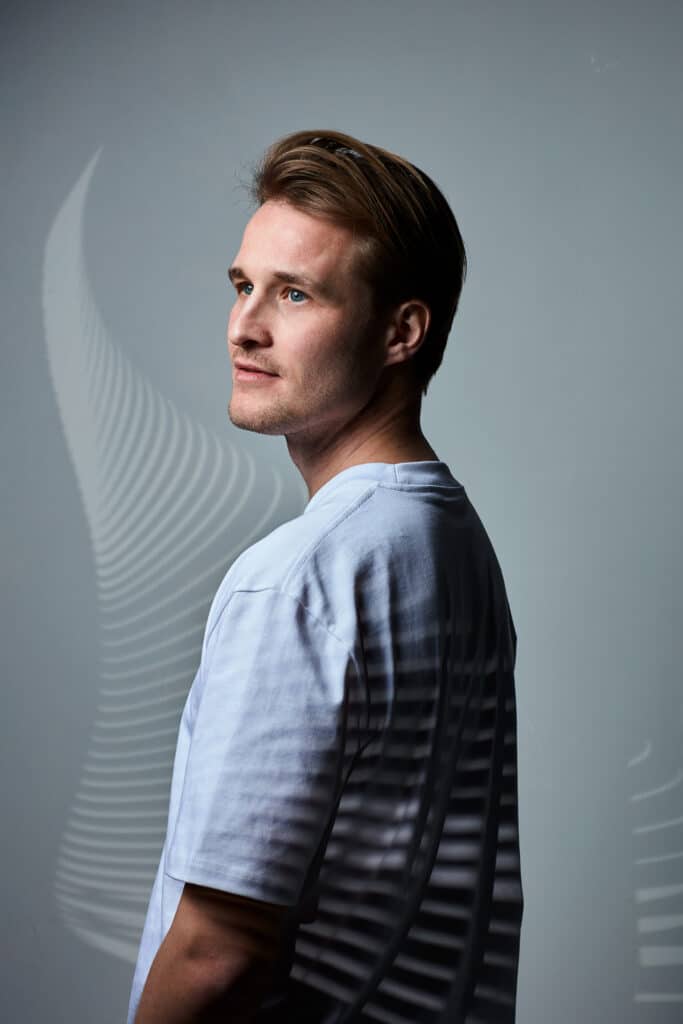 How do you personally approach music production? Walk us through your typical process.
I don't have a very specific process, as this might differ per project. I do often like to get some kind of a groove going with drums and percussions, then allow the inspiration to flow on the chords and melodies section. The "main idea" often comes at some point during this process, or sometimes I enter the studio with a specific idea. After setting up this main idea/hook with the right sound selection, I usually lay down a full arrangement quite quickly.
After that, I start filling in the track with everything necessary. This is also often a nice creative part of the process because there are so many open gaps that can be filled with millions of ideas to make sound whole and feel in harmony. When the track is finished, I usually road-test it quite a few times to tweak the arrangement, break, build-up, drops, mix-down, etc., before it feels really finished and ready to be released. This last 10% often takes me the longest. [Laughs]
Looking at your music from last year and what you have coming up, how would you say you have evolved, whether it be with your sound, technical skills, or the way you work with others?
I hope that my sound is somewhat familiar and recognizable, but I definitely think I'm trying to push some more boundaries again this year with new music. Going through my catalog, I think my sound has always been evolving and pretty diverse. Sometimes more on the melodic techno spectrum, sometimes more progressive, or even organic. I just try to enjoy the process and create what feels right. From a technical perspective, the learning road is never ending, and the box of ideas/tricks/skills gets bigger with each year in the studio.
When tackling a fresh production or project, do you ever experience a creative block? If so, talk to us about your techniques to overcome it.
I think every producer will get this feeling sometimes. For me, it works just to keep being busy in the studio but try to let go of the feeling that some kind of result needs to come out of it. Just enjoy the process and play around with music, and experiment. As soon as you're fully in the present again and let go of any pressure, that's the moment when creativity starts to flow again. Fully embrace that it's not necessary that a certain outcome is required.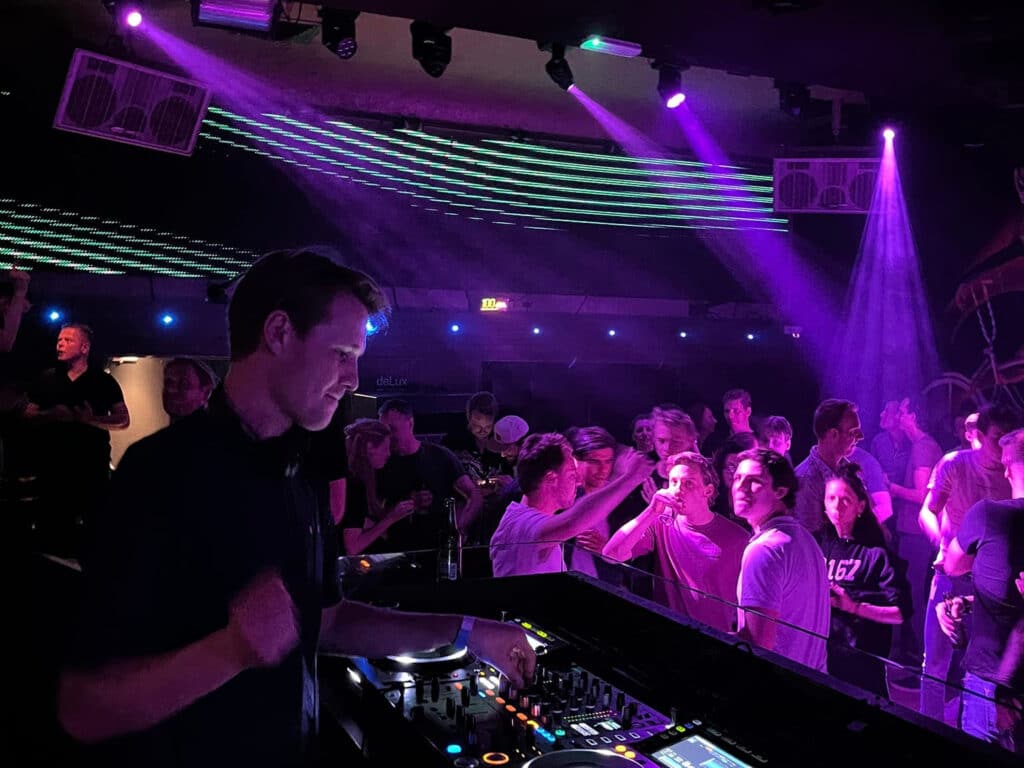 What is one of the biggest lessons you've learned throughout your career?
To be patient and that hard work/persistence always pays off.
If you could change one thing about the industry, what would it be and why?
I think the "problem" with the industry is the same as with perhaps the world at this moment. We've all become extremely social media-minded. Everything is about exposure, likes, and follows, leading to a need to focus on creating "marketing content" as a musician often rather than focusing on the music, the actual art. Of course, it's fun to show a bit of the behind-the-scenes process and to be able to connect with fans more directly and to share nice/cool/funny things occasionally, but perhaps we've taken it a few steps too far. [Laughs] This feels like such a paradox to what you experience on an actual dancefloor where the "real" intimacy and the music thrive.
Just for fun, what genre do you think you'd like to experiment in outside of house/techno?
Hard dance/hardcore/hard techno would be a very fun change of pace to play around with, but really just for fun. [Laughs] The abundant use and delicate control of distortion in these genres is art in itself, in my opinion.
---
Follow Deeparture:
Facebook | Twitter | Instagram | SoundCloud