The first volume of Wish You Were Here sees Max Vangeli return to the forefront of the scene with 12 impressive house-fueled tracks.
---
Turn back the clock to 2010, and you'll find a scene that was bubbling with excitement as the sounds of progressive house boomed in popularity. That's when Max Vangeli first began to carve out space for himself with impressive releases that landed on SIZE Records, Black Hole Recordings, Ministry Of Sound Recordings, Armada Music, and more. Working with artists like AN21, Andrew Rayel, Example, and Steve Angello, among others, he became a force to be reckoned with on a global scale, but that was just the beginning of his story.
During the past decade, Max Vangeli launched a new home for his music and that of others, NoFace Records, which is due to hit its 500th release this year. But in 2023, something else was brewing from the beloved artist – a full-length album and a sub-label to help solidify his comeback in the scene. Now, Wish You Were Here has arrived on the imprint bearing its same name for fans to soak in, and found within are 12 remarkable tracks that will leave you breathless after dancing your heart out.
"Drop The Chill" leads the way into the depths of this groovy album as Max Vangeli teams up with Michael Grald for its first stunner. This booming tech house tune is flourished with a sexy saxophone inclusion and vocals that will run through your mind. Michael Grald re-appears multiple times for other house tracks, including "For Your Love" and the album's melodic-forward title track, along with the vibey, emotion-fueled "On My Mind" with SHANNON and "The One" that layers in fantastic vocals from Marshall Muze.
Speaking of Mashall Muze, he makes an appearance on a few other tracks as well. "Somebody Loves Me" offers an uplifting atmosphere that is sure to make you feel warm and fuzzy on the inside while "Love In The Night" layers his vocals over a captivating bassline that drives forward into the evening hours as Dave Ruthwell joins in on the production-front.
The depth of the soundscapes found on Wish You Were Here are also prominently displayed in tracks like "Paradise," Max Vangeli's collaboration with Grey Zez that's filled to the brim with quality melodic elements twinged with nostalgia and even more stunning vocals. "Skin" with Alessia Labate also carries a similar atmosphere, while "Stay With Me" with MAD1AD leans heavier into trance-like progressive elements that will sweep you off your feet. And Max Vangeli's solo track on the album, "Ride," is arguably among the collection with its hypnotizing groove, sampled vocals, and intimate nature shining through.
Listen to Wish You Were Here Volume One on Spotify or your preferred platform, and make sure to follow Max Vangeli to stay updated on his latest releases and more.
Stream Max Vangeli – Wish You Were Here Volume One on Spotify:
---
Max Vangeli – Wish You Were Here Volume One – Tracklist:
Drop The Chill (with Michael Grald)
Ride
Across The Ocean (with BadSanta)
Somebody Loves Me (ft. Marshall Muze)
For Your Love (with Michael Grald)
Love In The Night (with Dave Ruthwell, ft. Marshall Muze)
Wish You Were Here (with Michael Grald)
Paradise (ft. Grey Zez)
The One Mode (with Michael Grald, ft. Marshall Muze)
On My Mind (with Michael Grald, ft. Shannon Gibbons)
Skin (ft. Alessia Labate)
Stay With Me (with MAD1AD)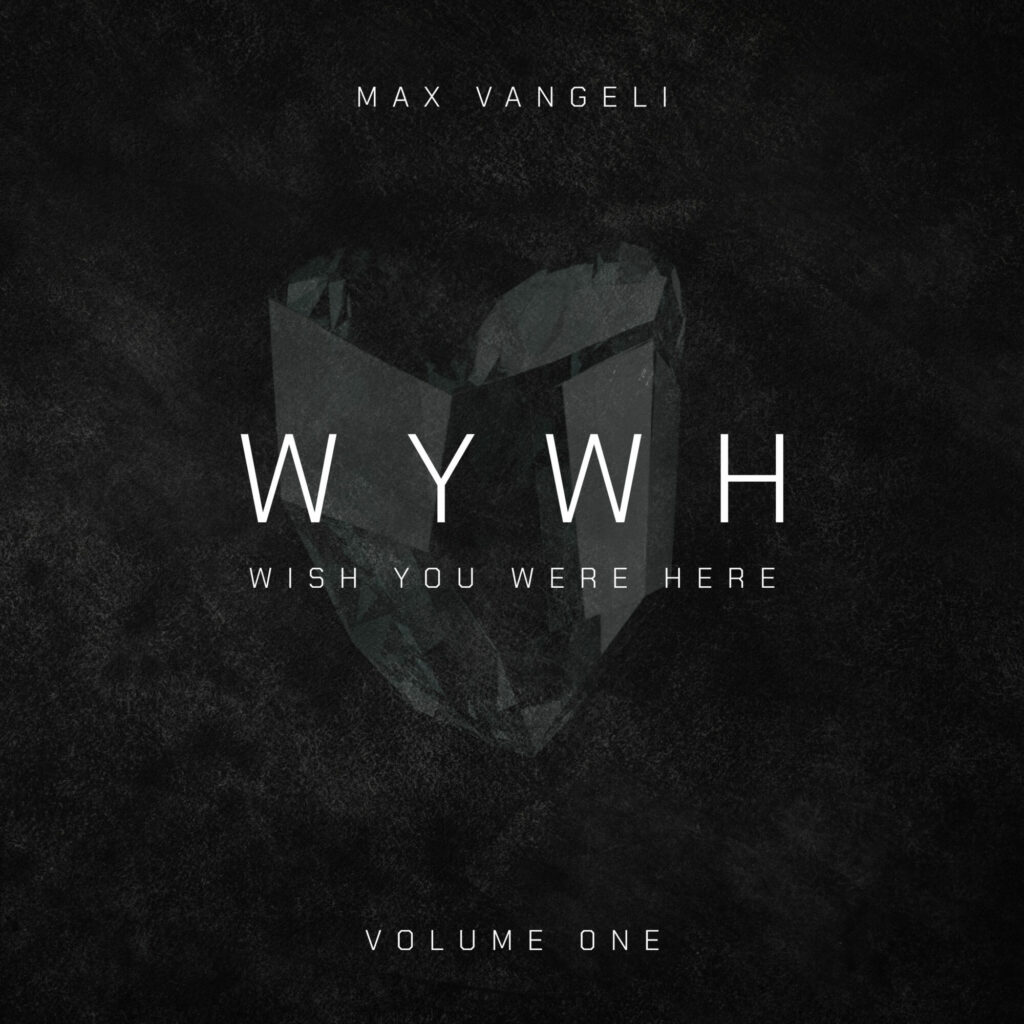 ---
Follow Max Vangeli:
Facebook | Twitter | Instagram | SoundCloud | YouTube