Flume just unveiled another collection of previously unreleased tunes from past projects on Arrived Anxious, Left Bored.
---
Fans of Flume have continued to salivate over the tracks that recently surfaced earlier this year on Things Don't Always Go The Way You Plan, but there were other surprises in store that have dropped since as he celebrates his ten-year anniversary. The beloved Aussie announced shows in Berkeley and at Red Rocks, along with a headlining slot at Splendour in the Grass this summer – but those craving more sounds got their wish today with the release of Arrived Anxious, Left Bored.
Out now on Future Classic just ahead of his special 10 Years Of Flume show at the Kia Forum in LA, this collection of ten tracks from Flume are ones he claims "never found a home, but I felt they deserved a place in the world." Experimental, atmospheric sounds litter the runtime of Arrived Anxious, Left Bored as he displays projects from 2015 to 2021 that were previously unreleased.
The first track, "SKY SKY 1.3," was exported in 2016 and puts powerful, modulated vocals front and center, while others like "Road To Japan" and "Jerry 1.6," both from 2017, are far more focused on the beat. Two collaborations have landed on this release as well, with the Aussie teaming up with Jim-E Stack on "Chalk 1.3.3" and Emile Haynie on "Habibi." Others that stand out include the chilled "All There 1.9," "Miss U," and its title track, all of which are dripping with emotion.
Listen to Arrived Anxious, Left Bored on Spotify or your preferred platform, and make sure to follow Flume on social media to stay in the know on future releases and more.
Stream Flume – Arrived Anxious, Left Bored on Spotify:
---
Flume – Arrived Anxious, Left Bored – Tracklist:
SKY SKY 1.3 [2016 Export Wav]
Chalk 1.3.3 (with Jim-E Stack) [2017 Export Wav]
All There 1.9 [2019 Export Wav]
Road To Japan [2017 Export Wav]
Jerry 1.6 [2017 Export Wav]
n1cevib3 1.3 [2015 Export Wav]
Arrived Anxious, Left Board 1.4 [2020 Export Wav]
Habibi (with Emile Haynie) [2019 Export Wav]
Miss U [2020 Export Wav]
No Other 1.2.2 [2021 Export Wav]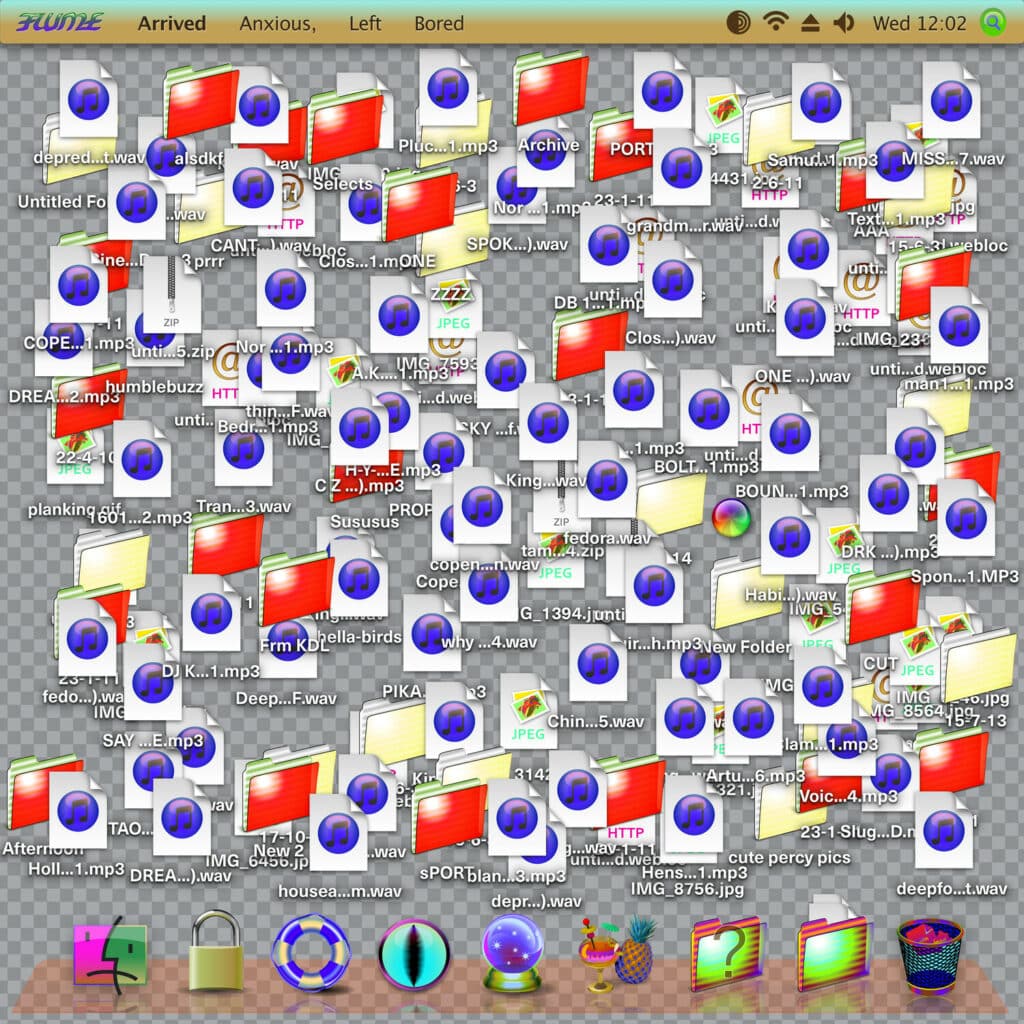 ---
Follow Flume:
Website | Facebook | Twitter | Instagram | SoundCloud | YouTube